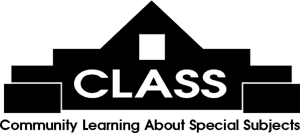 The Moveable Feast features literary luncheons with exciting authors at area restaurants on Fridays, 11 am - 1 pm, $30 each, some exceptions when the book is included with the Feast ticket. Email
[email protected]
or call 843-235-9600 for more information.
Click here to register online!

Author:
Gervais Hagerty
Date/Time:
Friday 08/27/2021 at 11:00 AM
Book:
In Polite Company, A Novel
Synopsis:
"This terrific debut lifts the veil on the charming old city of Charleston and a prominent Lowcountry family to deliver an entertaining story about becoming yourself without totally rejecting your past. Plus: debutante balls! I loved this novel." (Lauren Weisberger, #1 bestselling author of "The Devil Wears Prada") A captivating debut novel that looks inside the private lives of Charleston aristocracy, where a former debutante learn that sometimes good behavior leads to bad decisions. Tourists think they see the real Charleston, but there's more to this popular travel destination than sweet tea and Southern hospitality. Behind the walled gardens of the fabled historic homes live Charleston's elite. Simons Smythe was born into this powerful network that has quietly ruled the city for centuries, and she's waking to its arrogance. Gervais Hagerty grew up in Charleston, South Carolina. After reporting and producing the news for both radio and television, she taught communications at The Citadel. When not writing, she works on local environmental and transportation issues. She lives in Charleston with her husband and two daughters. "In Polite Company" is her first novel.
Restaurant:
DeBordieu Colony Clubhouse
Menu:
Directions: