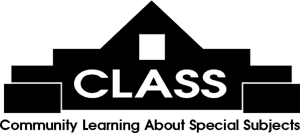 Some Art Works and CLASS-sponsored events (receptions, fundraisers) are held at the Litchfield Exchange; others (Moveable Feasts, Kimbel Concert Series, and Women's Retreats) are held other locations.
Click on class number 100 here or below to complete the enrollment form:
100 - Moveable Feast

Instructor: Various authors
Dates: Feb 10, 1998 to Dec 31, 2030
Time: From 11:00 AM to 1:00 PM
Materials: Books available for purchase and signing at the event
Class Cost: $35.00
Is Class Open? yes
Description: For 24 years, the Moveable Feast has been held at area restaurants throughout the year on Fridays (and some Tuesdays), 11 AM-1 PM. The author's presentation precedes the meal. For each feast, the chef prepares an exquisite menu, typically unavailable during the restaurant's public hours. Food allergies and Lent are accommodated with advance notice. Individuals, couples, friends, book clubs and other small groups are assigned table seating at six-, eight- and 10-tops. The base price is $35 with each Moveable Feast priced individually to accommodate increases in venue costs, author fees (transportation and lodging when required by the publisher), and publisher-demanded "book with ticket." For reservations, 843.235.9600 or visit www.ClassAtPawleys.com.