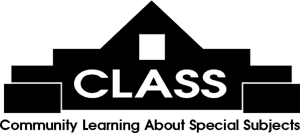 Some Art Works and CLASS-sponsored events (receptions, fundraisers) are held at the Litchfield Exchange; others (Moveable Feasts, Kimbel Concert Series, and Women's Retreats) are held other locations.
Click on class number 100 here or below to complete the enrollment form:
100 - Moveable Feast Covid-19 Updates

Instructor: Literary Luncheons
Dates: Mar 17, 2020 to May 29, 2020
Time: From 11:00 AM to 1:00 PM
Materials: Reservations by preceding Wednesday
Class Cost: $30.00
Is Class Open? Yes
Description: All Moveable Feasts through April have been cancelled due to concerns about Covid-19. The gallery is closed until further notice, although we will retrieve phone messages and respond as quickly as possible. Every effort will be made to reschedule any feasts cancelled to a later date. Click on Moveable Feast at the top of the home page to view the coming authors.