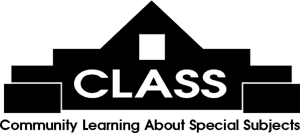 The Moveable Feast features literary luncheons with exciting authors at area restaurants on Fridays, 11 am - 1 pm, $30 each with a $5 cash rebate if the featured book is purchased.
Email
or call 843-235-9600 for more information.
Click here to register online!

Friday 06/28/2019 at 11:00 AM
Mary Edna Fraser & Cecelia Dailey
(The Batik Art of Mary Edna Fraser) at Caffe Piccolo (venue change)
Mary Edna Fraser has taken the art of batik to otherworldly heights. An internationally renowned artist, Fraser has had works grace galleries, museums, and public buildings throughout the United States - creating wonder, awe, and an awareness of the environment around us as few artists have had the talent and vision to manage. Using fabric, wax, and dye, Fraser has transformed the techniques of batik from its ancient origins and forged new panoramas and vistas of our unique planet from the sky above us to the ground beneath our feet, and even down to the evocative landscapes that sprawl across the ocean floor. These images not only astonish us with their allure; they also remind of us of our place in the world and our responsibility to respect and care for it. Part history and guide to the challenging techniques of this form, "The Batik Art of Edna Fraser" affords not only a full-color introduction to Fraser's stunning perceptions of the glaciers, icebergs, coastlines, atmospheres, mountains, and rivers that grace our globe, but gives us an intimate look at the artist at work and the philosophies that guide her singular imagination as well. Bold, beautiful, thoughtful, and always visceral, Fraser's art invites us outside to see with new eyes the horizons that surround us - and inside to see ourselves in our inextricable connection with the land, the seas, the skies, the earth, as we are woven together as one in the fabric of our existence on this, our home, the vibrant blue planet hurtling through space and time.
$30

Friday 07/12/2019 at 11:00 AM
Beatriz Williams - FULL!
(The Golden Hour) at Kimbel's, Wachesaw
The new novel from the New York Times bestselling author of "The Summer Wives" brings Second World War-era Nassau to incandescent life in this brilliantly original epic of espionage and human courage inside the court of the Duke and Duchess of Windsor. The Bahamas, 1941. Newly-widowed Leonora "Lulu" Randolph arrives in Nassau to investigate the Governor and his wife for a fashionable New York magazine. After all, American readers have an insatiable appetite for news of the Duke and Duchess of Windsor, that infamous couple whose love affair nearly brought the British monarchy to its knees five years earlier. What more compelling backdrop than a wartime Caribbean paradise, a colonial playground for kingpins of ill-gotten empires? Or so Lulu imagines. But as she infiltrates the Duke and Duchess's social circle, and the powerful cabal that controls the islands' political and financial affairs, she uncovers evidence that beneath the glister of Wallis and Edward's marriage lies an ugly — and even treasonous — reality. In fact, Windsor-era Nassau roils with spies, financial swindles, and racial tension, and in the middle of it all stands Benedict Thorpe: a scientist of charismatic charm and murky national loyalties. Inevitably, the willful and wounded Lulu falls in love.
$30

Tuesday 07/16/2019 at 11:00 AM
Andrea Bobotis
(The Last List of Miss Judith Kratt) at Pastaria 811
Judith inherited all the Kratt family had to offer — the pie safe, the copper clock, the murder no one talks about. For decades, she's been the keeper of the family house, safeguarding its valuables and its secrets. But Rosemarie, her wayward younger sister, suddenly returns home, sparking Judith to write an inventory of all that belongs to them. As Judith writes, she finds that cataloging the family heirlooms can't suppress their histories, not when Rosemarie is determined to expose what Judith had planned to take to her grave. Interweaving the present with chilling flashbacks from one fateful evening in 1929, Judith pieces together a list of what matters, an undertaking that reveals the very inheritance she'd hoped to forget — one of bigotry and survival in the segregated South. As Judith faces this troubled history, she must also confront its legacy in her own household, which she shares with Olva, who occupies the disquieting space between companion and one of "the help." Set in the fictional town of Bound, South Carolina, once ruled by the Kratts and now struggling to contain its worst instincts, "The Last List of Miss Judith Kratt" explores the power of objects, the weight of memory, and the ties between who we are and what we own.
$30

Friday 07/19/2019 at 11:00 AM
Thomas Mallon
(Landfall) at Carefree Catering (venue change!)
Cited as "crisp and witty," "juicy," and "entertainingly bitchy," a new novel by Thomas Mallon is always a mouth-watering prospect for lovers of American politics. This one, set during the tumultuous middle of the George W. Bush years—amid the twin catastrophes of the Iraq insurgency and Hurricane Katrina—brings Thomas Mallon's cavalcade of contemporary American politics, which began with Watergate and continued with Finale, to a vivid and emotional climax. The president at the novel's center possesses a personality whose high-speed alternations between charm and petulance, resoluteness and self-pity, continually energize and mystify the panoply of characters around him. They include his acerbic, crafty mother, former First Lady Barbara Bush; his desperately correct and eager-to-please secretary of state, Condoleezza Rice; the gnomic and manipulative Donald Rumsfeld; foreign leaders from Tony Blair to Vladimir Putin; and the caustic one-woman chorus of Ann Richards, Bush's predecessor as governor of Texas. A gallery of political and media figures, from the widowed Nancy Reagan to the philandering John Edwards to the brilliantly contrarian Christopher Hitchens, bring the novel and the era to life. The story is deepened and driven by a love affair between two West Texans, Ross Weatherall and Allison O'Connor, whose destinies have been affixed to Bush's since they were teenagers in the 1970s. The true believer and the skeptic who end up exchanging ideological places in a romantic and political drama that unfolds in locations from New Orleans to Baghdad and during the parties, press conferences, and state funerals of Washington, D.C.
$30

Friday 07/26/2019 at 11:00 AM
Leila Meacham
(Dragonfly) at DeBordieu Colony Clubhouse
One of our very favorites, author of "Roses," "Tumbleweed," and "Titans," returns with a triumph! At the height of WWII, five idealistic young Americans receive a mysterious letter from the OSS, asking them if they are willing to fight for their country. The men and women from very different backgrounds—a Texan athlete with German roots, an upper-crust son of a French mother and a wealthy businessman, a dirt-poor Midwestern fly fisherman, an orphaned fashion designer, and a ravishingly beautiful female fencer from Princeton — all answer the call of duty, but each for a secret reason of his or her own. They bond immediately, in a group code-named DRAGONFLY. Soon after their training, they are dropped behind enemy lines and take up their false identities, isolated from one another except for a secret drop-box, but in close contact with the powerful Nazi elite who have Paris under siege. Thus begins a dramatic and riveting cat-and-mouse game, as the young Americans seek to stay under the radar until a fatal misstep leads to the capture and the firing-squad execution of one of their team. But...is everything as it seems, or is this one more elaborate act of spycraft? Fee includes book.
$60

Tuesday 07/30/2019 at 11:00 AM
Megan Miranda - FULL!
(The Last House Guest) at Kimbel's. Wachesaw
From the acclaimed New York Times bestselling author of "All the Missing Girls," a suspenseful new novel about an idyllic town in Maine dealing with the suspicious death of one of their own—and her best "summer" friend, who is trying to uncover the truth … before fingers point her way. Littleport, Maine, has always felt like two separate towns: an ideal vacation enclave for the wealthy, whose summer homes line the coastline; and a simple harbor community for the year-round residents whose livelihoods rely on service to the visitors. Typically, fierce friendships never develop between a local and a summer girl—but that's just what happens with visitor Sadie Loman and Littleport resident Avery Greer. Each summer for almost a decade, the girls are inseparable — until Sadie is found dead. While the police rule the death a suicide, Avery can't help but feel there are those in the community, including a local detective and Sadie's brother, Parker, who blame her. Someone knows more than they're saying, and Avery is intent on clearing her name, before the facts get twisted against her.
$30

Friday 08/02/2019 at 11:00 AM
Fiona Davis
(The Chelsea Girls) at Inlet Affairs
From Fiona Davis, the nationally bestselling author of "The Dollhouse" and "The Address," the bright lights of the theater district, the glamour and danger of 1950s New York, and the wild scene at the iconic Chelsea Hotel come together in a dazzling new novel about the twenty-year friendship that will irrevocably change two women's lives. From the dramatic redbrick facade to the sweeping staircase dripping with art, the Chelsea Hotel has long been New York City's creative oasis for the many artists, writers, musicians, actors, filmmakers, and poets who have called it home—a scene playwright Hazel Riley and actress Maxine Mead are determined to use to their advantage. Yet they soon discover that the greatest obstacle to putting up a show on Broadway has nothing to do with their art, and everything to do with politics. A Red scare is sweeping across America, and Senator Joseph McCarthy has started a witch hunt for Communists, with those in the entertainment industry in the crosshairs. As the pressure builds to name names, it is more than Hazel and Maxine's Broadway dreams that may suffer as they grapple with the terrible consequences, but also their livelihood, their friendship, and even their freedom. Spanning from the 1940s to the 1960s, "The Chelsea Girls" deftly pulls back the curtain on the desperate political pressures of McCarthyism, the complicated bonds of female friendship, and the siren call of the uninhibited Chelsea Hotel.
$30

Friday 08/09/2019 at 11:00 AM
Kristan Higgins - FULL!
(Life and Other Inconveniences) at Pastaria 811
A new novel from the NYT best-selling author of "Good Luck with That" about a blue-blood grandmother and her black-sheep granddaughter who discover they are truly two sides of the same coin. Emma London never thought she had anything in common with her grandmother Genevieve London. The regal old woman came from wealthy and bluest-blood New England stock, but that didn't protect her from life's cruelest blows: the disappearance of Genevieve's young son, followed by the premature death of her husband. But Genevieve rose from those ashes of grief and built a fashion empire that was respected the world over, even when it meant neglecting her other son. When Emma's own mother died, her father abandoned her on his mother's doorstep. Genevieve took Emma in and reluctantly raised her — until Emma got pregnant her senior year of high school. Genevieve kicked her out with nothing but the clothes on her back...but Emma took with her the most important London possession: the strength not just to survive but to thrive. And indeed, Emma has built a wonderful life for herself and her teenage daughter, Riley. So what is Emma to do when Genevieve does the one thing Emma never expected of her and, after not speaking to her for nearly two decades, calls and asks for help?
$30

Friday 08/16/2019 at 11:00 AM
Dana Ridenour
(Below the Radar) at Pawleys Plantation
FBI Special Agent Lexie Montgomery has been handed the most dangerous undercover assignment of her career: infiltrate a terrorist cell in a foreign country to locate and rescue a missing Dutch undercover operative. During the mission, a charismatic American extremist develops romantic feelings for Lexie. Believing they are of the same mind-set, he takes her to a remote terrorist training camp for indoctrination. While the Dutch Police and the FBI futilely search for her, events spiral out of control when the cell leader reveals his ruthless and brutal nature. With all ties to the outside world cut, Lexie realizes she must rely on her undercover training and skills in order to survive. Ridenour, herself a 20-year veteran of the FBI now retired in Murrells Inlet, was a proud member of the FBI's Evidence Response Team for the 9/11 World Trade Center attack, followed by undercover certification that sent her on a series of long-term, deep-cover cases focusing on domestic terrorism. Her first novel "Behind the Mask" swept the 2016 Royal Dragonfly Book Awards, winning Best Novel by a First Time Author, Best Fiction Novel, and the overall Grand Prize. Her second, "Beyond the Cabin," won the 2018 Royal Palm Literary Award for Best Thriller!
$30

Friday 08/23/2019 at 11:00 AM
Lisa Howorth
(The Summerlings) at Inlet Provision Company
Written with humor and poignancy, "Summerlings" is a powerful testament to love and friendship amid uncertain times — a Cold War coming-of-age story in which three best friends confront their fears of the Bomb, Russian spies, bullies, and their role in the tragic event that ushers them into adulthood. It's the summer of 1959. For the families who live on Connors Lane in Washington DC, life is still defined by what one did during WWII. Behind each door lives a possible spy or Nazi sympathizer, the family of a foreign diplomat, or someone who escaped the conflagration in Europe just in time. But it is also the summer of an inexplicable spider infestation—surely evidence of "insect warfare" by the Russians, thinks our young narrator John, and his best friends, Ivan and Max. When a rare, scorpion-like vinegaroon is discovered and sequestered for museum study, the boys, along with their tomboy accomplice, Beatriz, hatch a risky midnight plan to steal the poisonous creature for their own devious purposes. At the same time, under the tutelage of Iva's glamorous aunt Elena, they plan to forge a spirit of bonhomie in the neighborhood by throwing a party in John's grandparents' backyard. Fueled by punch the boys doctor with a jug of Brazilian rum, the adults let down their defenses until Elena, already a lightning rod for her Ukrainian birth, swinging social life, and outspokenness on behalf of refugees, roars off with a stranger on his motorcycle. What happens next will change John's life forever.
$30

Friday 08/30/2019 at 11:00 AM
Kathryn Smith - FULL!
(Gertie: Heiress, Hunter, Socialite, Spy) at Kimbel's, Wachesaw
The author of "The Gatekeeper," a fascinating biography of our nation's first female chief of staff and FDR's right hand for two decades, turns her journalistic skills to "The Fabulous Life of Gertrude Sanford Legendre." This remarkable South Carolinian's life spanned the twentieth century, beginning in Aiken, S.C. in 1902 and ending at her plantation outside Charleston in 2000. She was a daring and fearless woman whose adventures included being the first American woman in uniform held as a POW by the Germans during World War II. She also partied on the Riviera with the Murphys, the Fitzgeralds and Harpo Marx in the 1920s, undertook numerous challenging expeditions for natural history museums (and lead four), and befriended some of the greatest personalities of the 20th century, including Dr. Albert Schweitzer, General George S. Patton, Lilly Pulitzer, and Bing Crosby. In her later years, she became an ardent conservationist, fighting for habitat preservation on the South Carolina coast and leaving her 7,000-acre Medway Plantation in a conservation easement, a place where "the beasts can grow old and die."
$30