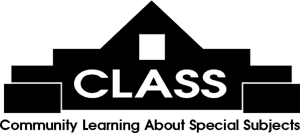 The Moveable Feast features literary luncheons with exciting authors at area restaurants on Fridays, 11 am - 1 pm, $30 each, some exceptions when the book is included with the Feast ticket. Email
[email protected]
or call 843-235-9600 for more information.
Click here to register online!

Friday 06/25/2021 at 11:00 AM
Rita Shuler - FULL!
(The Lowcountry Murder of Gwendolyn Elaine Fogle: A Cold Case Solved) at Litchfield Country Club
For decades, evidence of the 1978 murder of Gwendolyn Elaine Fogle lay in the evidence room at the Walterboro Police Department. Investigators periodically revisited the case over the years, but it remained the department's top cold case for thirty-seven years. Special Agent Lieutenant Rita Shuler worked on the case shortly after she joined the South Carolina Law Enforcement Division (SLED), and she couldn't let it go, not even after her retirement in 2001. In May 2015, Lieutenant Shuler teamed up with new investigator Corporal Gean Johnson, and together they uncovered key evidence that had been overlooked. With new advancements in DNA and fingerprint technology, they brought the case to its end in just four months. Join Shuler as she details the gruesome history of this finally solved case.
$30

Tuesday 06/29/2021 at 11:00 AM
William Woodson
(Waccamaw Gold, 2nd Ed.) at Caffe Piccolo
Grounded in slyly disguised reality, this story of wealthy thirty-somethings negotiating relationships, social and economic obligations, while being targeted as privileged one-percenters, is delivered by a stable of pitch-perfect characters caught in a web of greed, murder and mystery. Prior to the release of its sequel, "Waccamaw Gold" has undergone a page-one rewrite. The results constitute a fresh and engaging visit to the rarified air of Commander-land where matriarch Molly Commander's suspicious death sets a chain of events in motion, linking Lowcountry life with the clandestine activities of the third largest bank in the country. At the crossroads of these powerful forces, Molly's grandson and his close circle of friends find their lives of ease and privilege challenged to define their role and purpose in the leadership of today's South. A native South Carolinian, Woodson was educated at Davidson College, the University of South Carolina School of Law, the University of North Carolina at Chapel Hill Graduate School of Business, and the Emory University Graduate School of Law. He practiced in Atlanta for many years in the area of investments, financial management and taxation and maintains deep ties with Pawleys Island and the South Carolina Lowcountry. His second novel, the sequel to "Waccamaw Gold," is nearing completion.
$30

Friday 07/02/2021 at 11:00 AM
Palmer Smith - FULL!
(The Butterfly Bruises) at Caffe Piccolo
Recently featured in Garden & Gun Magazine, this emerging poet offers a collection of 80 poems and several short stories, and a meditation on miscommunication, childhood, Northeastern vs. Southern American culture, family, nature vs. technology, and the imagination of the introvert. "The Butterfly Bruises" will make the reader question what it means to be living and communicating in the world today, while also giving the reader space to answer these questions for themselves. Leaning on the influence of her favorite poets and writers, the author, Palmer Smith, has used forms such as erasure, zuihitsu, prose-poetry, sestina, and other poetic forms.
$30

Friday 07/02/2021 at 11:00 AM
Robert N. Jenkins, Sr. - FULL!
(Overcoming, A Memoir) at McClellanville Town Hall, catered by Buckshot's
One of 13 children born to a rural McClellanville couple, retired Judge Jenkins overcame poverty and prejudice to become a member of the Air Force rifle corps, the fourth African American graduate of The Citadel, a graduate of the University of South Carolina's law school, a distinguished attorney providing legal defense for those without means, and ultimately a family court judge meting out justice with fairness and compassion. Through the Jim Crow South of the 50s and 60s and an inequitable education system, despite The Great Society's efforts to balance the scales, Jenkins persevered through hard work, determination, a commitment to learning, and an abiding faith, all of which disallowed "excuses" – for himself, his children, his co-workers, and his clients. His decades-long friendship with Congressman James E. Clyburn, Majority Whip of the U.S. Congress, is honored in the Foreword when Clyburn pens, "Dr. Martin Luther King, Jr. once intoned that, 'Anyone can be great because anyone can serve ... You only need a heart full of grace. A soul generated by love.' The great Civil Rights leader could have been talking about Robert Jenkins."
$30

Friday 07/09/2021 at 11:00 AM
Dianna Rostad
(You Belong Here Now) at Kimbel's, Wachesaw
Garnering praise from many quarters, Rostad's brilliant debut novel introduces three children who take the orphan train from New York City to the big Sky Country of Montana, hoping for a better life where beautiful wild horses roam free. The trio – an Irish boy orphaned by Spanish flu, a tiny girl who won't speak, and a volatile young man who lies about his age to escape Hell's Kitchen – are paraded on train platforms across the Midwest to work-worn folks. Before they reach the last rejection and stop, the oldest comes up with a daring plan, and alone, they set off toward the Yellowstone River and grassy mountains where the wild horses roam. Fate guides them to a family stricken by loss where a brusque spinster refuses the kids on sight, then works them without mercy, and finally risks everything to redefine "family."
$30

Friday 07/16/2021 at 11:00 AM
Kristin Harmel
(The Forest of Vanishing Stars) at Pawleys Plantation
The New York Times bestselling author of the "heart-stopping tale of survival and heroism" (People) "The Book of Lost Names" returns with an evocative coming-of-age World War II story about a young woman who uses her knowledge of the wilderness to help Jewish refugees escape the Nazis — until a secret from her past threatens everything. Inspired by a true story from World War II, a young woman with a talent for forgery helps hundreds of Jewish children flee the Nazis in this unforgettable historical novel from the international bestselling author of "The Winemaker's Wife" and "The Room on Rue Amelie."
$30

Tuesday 07/20/2021 at 11:00 AM
Joe Palmer
(A Mariner's Tale) at Inlet Affairs
For ten years, the partially completed sailboat Jack Merkel started building with his wife and son sits gathering dust, until his lingering sorrow drives him to finish it alone. Enter a young hoodlum who breaks into the marina and seriously damages the boat for no apparent reason but misplaced rage. When the county sheriff arrives with the boy, the aging mariner sees a lost soul, and begs the sheriff and judge to release the boy into his custody to work off his punishment. Margie Waller, a beautiful, fiercely independent and wealthy divorcee with a yacht in need of repairs, arrives soon after and finds herself attracted to the brooding Merkel. When a deadly hurricane takes aim at Morgan's Island, it threatens to destroy everything just as the relationships between the three dispirited characters begin to yield fruit. Woven around the tranquility and bliss of sailing fair winds and gentle seas, "A Mariner's Tale" is a love story wrapped in the question that everyone, not just sailors, asks themselves: "This is where I am. There is where I yearn to be. How do I navigate my course to get there?"
$30

Friday 07/23/2021 at 11:00 AM
Bob, Pam & Ashby Gale
(A Beachcomber's Guide to Fossils) at DeBordieu Beach Club
Compiled from decades of visiting beaches along the Atlantic and Gulf coasts collecting fossils and conducting extensive research, "A Beachcomber's Guide to Fossils" is the definitive guide for amateur collectors and professionals interested in learning more about the deep history they tread on during their vacations. Authored by the Gale family, this guide offers over twelve hundred high-quality color photographs and detailed descriptions of more than three hundred fossil specimens found on beaches from Texas, east to Florida, and north to New Jersey.
$30

Friday 07/30/2021 at 11:00 AM
Mary Martha Greene - FULL!
(The Cheese Biscuit Queen Tells All) at Quigley's Next Door
Subtitled "Southern Recipes, Sweet Remembrances, and a Little Rambunctious Behavior," many stories could be written about Greene's Aunt Mimi's cheese biscuits — the countries they visited, and the lies, half-truths, cheating, and conniving of small children (not to mention grown adults) to get them. For Greene, who inherited the title of Cheese Biscuit Queen — and the recipe — from her aunt, making the biscuits and continuing to share Aunt Mimi's recipe keeps her love and legacy alive. In "The Cheese Biscuit Queen Tells All," Greene, a South Carolinian and former lobbyist, pairs more than one hundred tried-and-true recipes for dishes like country ham scones, Frogmore stew dip, shrimp and corn pie, and lemon pound cake with stories from her corner of the South. The book opens with the famous cheese biscuit recipe (complete with family secrets), and the pages that follow brim with fabulous characters, antic-filled anecdotes, and recipes so good they might just call for a change in State House rules (true story). With new ideas for the consummate entertainer, helpful tips for less experienced cooks, and stories to make even the grumpiest legislator laugh, "The Cheese Biscuit Queen Tells All" has a place in every kitchen. Great food leads to great memories, and with Mary Martha Greene by your side, even everyday meals can become memorable occasions.
$30

Friday 08/06/2021 at 11:00 AM
Susan Meissner - FULL!
(The Nature of Fragile Things) at Kimbel's, Wachesaw
1905 – Sophie Whalen is a young Irish immigrant so anxious to get out of a Manhattan tenement that she answers a San Francisco widower's mail-order bride ad. Martin Hocking proves to be as aloof as he is handsome, but Sophie quickly develops deep affection for Kat, his silent five-year-old daughter. Even so, something about her hastily manufactured happiness isn't right. Then one early-spring evening a year later, a stranger at the door sets in motion a transforming chain of events. Sophie discovers hidden ties to two other women. The first, pretty and pregnant, is standing on her doorstep. The second is hundreds of miles away in the American Southwest, grieving the loss of everything she once loved. The fates of these three women intertwine on the eve of the devastating earthquake, thrusting them onto a perilous journey that will test their resiliency and resolve and, ultimately, their belief that love can overcome fear.
$30

Friday 08/13/2021 at 11:00 AM
Howard E. Covington, Jr.
(Beyond the Bank: Hugh McColl's Chapter Two) at Litchfield Country Club
Hugh McColl Jr. stepped down in 2001 as Bank of America's chairman and CEO figuring that irrelevancy was his likely companion in retirement. Twenty years on, nothing has proved further from the truth. This is the story of how McColl, now at age 85, remains not only relevant but essential in a city that bears his imprint, from downtown skyscrapers to the social capital he invests in expanding opportunities for his neighbors in all reaches of the community.
$30

Tuesday 08/17/2021 at 11:00 AM
Dawn Dixon
(Faux Finished, A Mystery) at The Village House, Litchfield (venue change)
Dawn Dixon is the winner of Malice Domestic's William F. Deeck Grant for Unpublished Writers. She's written for local, regional and national publications for more than 20 years and worked as a communications specialist and financial editor in corporate America. "Faux Finished," her first novel, opens with decorative painter Bridget O'Brien working late at the Magnolia Blossom Country Club when she hears noises in the dark deserted clubhouse. Investigating, she stumbles over a body in the men's locker room. A business woman in Chapel Hill, N.C., Bridget's neglected her family as she dealt with personal demons. But when her estranged teenage daughter confesses to the murder, Bridget finally gets her priorities. She charges into a wacky, reckless investigation to clear her daughter's name. But is the child really innocent? Dodging police, Bridget blitzes through clues and suspects, managing to stay on the right side of the law … just. Despite family secrets frustrating her efforts, and bonding and redemption with loved ones almost out of reach, Bridget targets the killer amid the March Madness of a UNC-Duke basketball game. The teams battle. The crowd erupts. Is Bridget in over her head?
$30

Friday 08/20/2021 at 11:00 AM
Bob Gillespie & Tommy Braswell
(South Carolina Golf) at Pawleys Plantation
For nearly three hundred years, South Carolina has played a vital role in American golf. The first golf clubs in America came from Scotland to Charleston in 1739. Myrtle Beach is sometimes called the "Golf Capital of the World," with more than eighty golf courses. The Country Club of Charleston produced World Golf Hall of Fame members Henry Picard and Beth Daniel. The 1991 Ryder Cup matches, the "War by the Shore," took place at Kiawah Island's Ocean Course, also the site of the 2012 and 2021 PGA Championships. Hilton Head's Harbour Town Golf Links has hosted the PGA Tour's RBC Heritage for more than fifty years. Bob Gillespie and Tommy Braswell detail the history of the game in the Palmetto State.
$30

Friday 08/27/2021 at 11:00 AM
Gervais Hagerty
(In Polite Company, A Novel) at DeBordieu Colony Clubhouse
"This terrific debut lifts the veil on the charming old city of Charleston and a prominent Lowcountry family to deliver an entertaining story about becoming yourself without totally rejecting your past. Plus: debutante balls! I loved this novel." (Lauren Weisberger, #1 bestselling author of "The Devil Wears Prada") A captivating debut novel that looks inside the private lives of Charleston aristocracy, where a former debutante learn that sometimes good behavior leads to bad decisions. Tourists think they see the real Charleston, but there's more to this popular travel destination than sweet tea and Southern hospitality. Behind the walled gardens of the fabled historic homes live Charleston's elite. Simons Smythe was born into this powerful network that has quietly ruled the city for centuries, and she's waking to its arrogance. Gervais Hagerty grew up in Charleston, South Carolina. After reporting and producing the news for both radio and television, she taught communications at The Citadel. When not writing, she works on local environmental and transportation issues. She lives in Charleston with her husband and two daughters. "In Polite Company" is her first novel.
$30