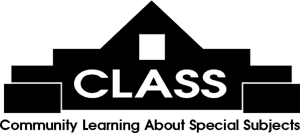 The Moveable Feast offers monthly luncheons featuring presenters on a broad range of cultural topics (music, art, drama, history, and some literature, mostly by local and CLASS-published authors). Each is individually priced. Email
[email protected]
or call 843-235-9600 for more information.
Click here to register online!

Tuesday 12/13/2022 at 11:00 AM
Ackerman, Damron, Dixon, Larsen, Layton & Lowe - FULL!
(Holiday Moveable Feast) at The Village House, Litchfield
Continuing the "giving" tradition, CLASS and My Sister's Books will host not one, not two, but SIX fabulous authors at this Holiday Moveable Feast! Enjoy Tanya Ackerman's Chasing the Light Pawleys Island puzzle and 2023 Calendar, Carla Damron's clinically-informed thrillers, Dawn Dixon's sports-infused cozy mystery, Laurie Larsen's heartwarming and inspirational love stories, Jackie Layton's charming Dog Walker Mystery Series, and T.I. Lowe's gritty, tender and uplifting Carolina Coast Series. Each will "give" a 10-minute gallop through their creative output followed by a lovely lunch around The Village House's holiday tree, loaded with giveaways. The party will continue next door at My Sister's Books with sales, signing, and sipping.
$30

Tuesday 01/10/2023 at 11:00 AM
Thomas Kelso
(The Mark Thurman Series) at Quigley's Next Door
Talk about "writing what you know," Navy veteran and physician Thomas Kelso is a practicing orthopedic surgeon in North Carolina who writes award-winning thrillers based on current innovations in medicine and science. In "Fractured," the first of the series, orthopedic trauma surgeon Mark Thurman and preeminent stem cell scientist Claire Hodgson develop a method to heal fractures in day. Testing their medical breakthrough on a former Navy SEAL sniper delivered to the ER with multiple gunshot wounds, they find themselves in a tangled web of espionage, extortion and revenge. The second book, "Hyperion's Fracture," finds the duo treating a three-year-old Thoroughbred with their revolutionary method, until life-threatening complications send Claire to a remote lab to track down a pharmaceutical discovery that may save the horse. When the scientists and the drug formula disappear, Thurman enlists an elite rescue team to pick up their trail, while a CEO and a drug lord have other plans for the breakthrough discovery and the horse's fate. And hot off the press, "Stability Island," where Thurman discovers a mysterious sphere that defies gravity and attracts the attention of the dangerous world of murder and espionage. In a globetrotting race against time, Thurman realizes that sometimes even a surgeon has to get his hands dirty.
$30

Tuesday 01/17/2023 at 11:00 AM
Maureen Horwath
(Clues and Connections to Discovering Ancestors) at Caffe Piccolo
Have you promised yourself you'd climb your family tree this year? It might take a little longer ... try three decades! In her compelling account of the search for maternal ancestors, Maureen Dailey Horwath has created a genealogical "whodunit," complete with mysteries, clues, red herrings, and imagined characters that people her stories. Even though the "suspects" may be unrelated to the reader, the approach is a fine model for taking fledgling genealogists beyond "just the facts, ma'am."
$30

Tuesday 01/24/2023 at 11:00 AM
Rebecca Bruff
(Trouble the Water) at Pawleys Plantation (Sawgrass Room)
Deeply moving and illuminating, Bruff reveals the little-known real-life story of Robert Smalls. Born enslaved before the Civil War, Smalls witnesses great privilege and immense suffering alongside his owner's daughter and the dangerous son of a firebrand secessionist. At the age of twelve, he's sent to work in Charleston, where he loads ships and learns to pilot a cotton steamer. When the war erupts and his cotton steamer becomes a confederate warship, Robert attempts a harrowing escape to freedom for himself and the people he loves.
$30

Tuesday 01/31/2023 at 11:00 AM
Sean Keefer
(The Code) at Inlet Affairs
Award-winning author of legal thrillers set in and around coastal South Carolina ("The Trust," "The Solicitor"), active Charleston attorney Keefer adds music to the mix while bringing us his third Noah Parks mystery ("The Code"). His second EP of original Americana songs will be released in the New Year (you can listen to his first – "A Dog Walks into the Sunset" – on any streaming platform). You just have to come to see and hear how this independent author/musician balances two passions with a professional life, a wife, and two Australian Shepherds!
$30

Tuesday 02/14/2023 at 11:00 AM
Jill Trinka
(Appalachian Songs of Love) at Litchfield Country Club
Celebrate Valentine's Day with this special Moveable Feast. Love songs come in all manner of styles – ballads, lyric songs, and "just for fun" pieces – encompassing the myriad facets of love: courtship, coquettish, mysterious, teasing, true, absent, unrequited, lost, false, and old. Don't miss this Musical Moveable Feast with Jill's selection of love songs from Appalachia (and somewhat beyond). Jill's performances and recordings are beloved around the world and especially in the United States, where she researches, records, and teaches teachers, children, and people just like you! Prepare to be delighted!
$30

Tuesday 02/21/2023 at 11:00 AM
John Cribb
(The Rail Splitter) at Pawleys Tap & Pour
The author of the acclaimed novel "Old Abe" has penned a new work of historical fiction that brings Abraham Lincoln to life as never before. "The Rail Splitter" tells the story of Abraham Lincoln's remarkable journey from a log cabin to the threshold of the White House — a journey that turns him into one of America's most beloved heroes. We walk beside him on every page of this spellbinding novel and come to know his hopes and struggles on his winding path to greatness.
$30

Tuesday 02/28/2023 at 11:00 AM
Ron Daise
(Geechee Literature Series) at The Village House, Litchfield
With amazing credits, Ron Daise has authored two new books. He is the former Vice President for Creative Education at Brookgreen Gardens, the former star of Nick Jr. TV's "Gullah Gullah Island," a former chairman of the federal Gullah Geechee Cultural Heritage Corridor Commission, a recipient of The Palmetto Award of SC, The Governor's Award, and the Jean Lacey Harris Heritage Award. Experience from each of these affiliations are echoed in "We Wear the Mask – Unraveled Truths in a Pre-Gullah Community" and "Turtle Dove Done Drooped His Wings – A Gullah Tale of Flight or Fight," the first two novellas of his "Geechee Literature Series." The books showcase Gullah Geechee culture as contemporary through historical and literary fiction. Each story connects the past, present, and future. Rest assured that a "talk" by Ron is going to be a riveting "performance."
$30