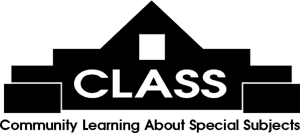 The Moveable Feast features literary luncheons with exciting authors at area restaurants on Fridays, 11 am - 1 pm, $30 each with a $5 cash rebate if the featured book is purchased.
Email
or call 843-235-9600 for more information.
Click here to register online!

Friday 11/06/2020 at 11:00 AM
Virginia Brock
(When the South Winds Blow) at Inlet Affairs
"When The South Wind Blows" is based on a Pawleys Island legend that tells the story of a restless spirit and the dangerous times he lived in. It is also about the love of a man for the South Land and a woman that no battle of the Civil War could conquer, no storm could dampen as he rode through the swamps of South Carolina to make it home to her on the shores of Pawleys Island. Riding through the night, ferocious winds and high waters, he emerges on the shores of Georgetown County at dawn to face the most dangerous passage of all. The crossing of Winyah Bay, the Land between the Waters and a waterway named No Man's Friend Creek that will put him on a new path through a new dimension - finally to reach his beloved Katie Rose.
$30

Friday 11/13/2020 at 11:00 AM
Beach/Kenny/Ketron/Malarich/McMillan/Moore/Salmon
(Sandy Island ... forever) at Pawleys Plantation
In anticipation of interest in the collaborative work on Sandy Island and in accommodation of pandemic precautions, we've scheduled two opportunities to hear about the geological phenomenon, historical treasure, and environmental Eden that is Sandy Island.
$30

Friday 11/20/2020 at 11:00 AM
Mike Lassiter
(Our Vanishing Americana: A South Carolina Portrait) at Kimbel's, Wachesaw
A decade after his hugely successful "North Carolina Portrait," Lassiter debuts his companion work on its sister state to the south. Traveling backroads and bypassed communities in each of South Carolina's 46 counties, he has captured the world of our grandparents, our parents and, for some of us, our youth. The work is slated for an ETV special in 2021.
$30

Friday 12/04/2020 at 11:00 AM
Tanya Ackerman
(Pawleys Island: Seasons of Light) at Ocean One, Litchfield
The long-awaited sequel to award-winning photojournalist Ackerman's pictorial celebration of Pawleys Island ("Chasing the Light") is here! The unique beauty of "the blessed isle" through the four seasons arrives just in time for holiday gift-giving or self-treating. With thousands of followers on her daily Facebook postings of new images of the beach, the creek and the river, Tanya's reputation for dramatic "painterly" photography is rivaled only by her reputation for seeing (and sharing) the humor in nature. After taking home the coveted South Carolina Press Association's "Photojournalist of the Year" for all weekly newspapers four years (including 2019), she was named all around "Best of the Best" by SCPA for 2019!
$30

Friday 12/11/2020 at 11:00 AM
Dan Abel
(Shark Biology and Conservation) at South End Bistro (formerly Carefree Catering)
Written with Dean Grubbs, a researcher at Florida State University, and targeted as "Essential Information for Educators, Students, and Enthusiasts," Dr. Abel has converted 23 years of teaching shark biology at Coastal Carolina University into a fascinating study of these "exquisite, magnificent beasts." Hooked at age 10 when he witnessed a fisherman catch a 5-foot sandbar shark in Dewees Inlet near Charleston, Dan went on to earn a master's degree from the College of Charleston, a Ph.D. in marine biology from the Scripps Institution of Oceanography at the University of California-San Diego, and a postdoctoral fellowship in marine biomedicine at the Medical University of South Carolina. In his comfortable, accessible teaching style, he hopes to instill an appreciation of sharks' importance to the planet and how threats to their future are really threats to ours. You will be amazed and less fearful of these "Jaws."
$30

Saturday 12/19/2020 at 11:00 AM
Jill Trinka
("Olde English, Appalachian & Southern Holiday Music") at Kimbel's, Wachesaw
Back by popular demand after a last minute "save" for the Moveable Feast finale in 2019, Dr. Trinka is well known by children, parents, and music educators as "a dynamic, winsome, and energetic teacher and performer." Her performances bring new life to the musical and cultural treasures of American folk music as she accompanies herself on the dulcimer, autoharp, guitar, and banjo. She has recorded and written four volumes of folksongs, singing games, and play parties for children and is working on a CD of traditional Christmas music from the American South, harkening to its heritage in Old English folk songs, which she will share with us to our delight!
$30