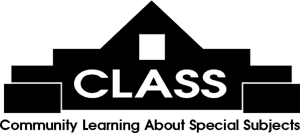 The Moveable Feast features literary luncheons with exciting authors at area restaurants on Fridays, 11 am - 1 pm, $30 each, some exceptions when the book is included with the Feast ticket. Email
[email protected]
or call 843-235-9600 for more information.
Click here to register online!

Friday 04/16/2021 at 11:00 AM
Kristy Woodson Harvey - FULL!
(Under the Southern Sky) at Ocean One, Litchfield
Two childhood friends discover that love – and family – can be found in unconventional ways in this timely, moving novel from the USA TODAY bestselling author of the beautifully Southern, evocative Peachtree Bluff series. Recently separated Amelia Buxton, a dedicated journalist, never expected that uncovering the biggest story of her career would become deeply personal. But when she discovers that a cluster of embryos belonging to her childhood friend Parker and his late wife Greer have been deemed "abandoned," she's put in the unenviable position of telling Parker – and dredging up old wounds in the process. Parker has been unable to move forward since the loss of his beloved wife three years ago. He has all but forgotten about the frozen embryos, but once Amelia reveals her discovery, he knows that if he ever wants to get a part of Greer back, he'll need to accept his fate as a single father and find a surrogate. Each dealing with their own private griefs, Parker and Amelia slowly begin to find solace in one another as they navigate an uncertain future against the backdrop of the pristine waters of their childhood home, Buxton Beach. The journey of self-discovery leads them to an unforgettable and life-changing lesson: Family – the one you're born into and the one you choose – is always closer than you think. From "the next major voice in Southern fiction" (Elin Hilderbrand, #1 New York Times bestselling author), "Under the Southern Sky" is a fresh and unforgettable exploration of love, friendship, and the unbreakable ties that bind.
$48 incl. book

Friday 04/23/2021 at 11:00 AM
Andrew Waters
(To The End of the World: Nathanael Greene, Charles Cornwallis, and the Race to the Dan) at Inlet Affairs
Thrilling escapes. Daring river crossings. An American general stranded alone, evading British patrols. A British general burning clean his psychological despair while the flames of his furious army scorch the countryside, roads and byways jammed with fleeing refugees, cataclysmic war erupting in the Carolinas. A neck-and-neck chase to Virginia's Dan River with the fate of the American South hanging in the balance. One of the most important and implausible American military victories of all time. Though today it is a little-known footnote of the American Revolution, the "Race to the Dan" featured all of these exploits, and more, making it one of the most compelling chapters of our nation's birth. Yet no book by a nationally distributed publisher has ever focused exclusively on this campaign until now.
$30

Friday 04/30/2021 at 11:00 AM
Dwight McInvaill, Caroline Tinker Palmer, Anne Gaud Tinker
(Alice: Alice Ravenel Huger Smith, Charleston's Renaissance Artist) at Kimbel's, Wachesaw
Alice Ravenel Huger Smith (1876-1958), a leader of the Charleston Renaissance, immortalized the beauty and history of the Carolina Lowcountry and helped propel the region into an important destination for cultural tourism. A lifelong Charleston resident, she helped spark the city's historic preservation movement, depicted the waning days of rice planting, and captured the mystical spirit of the Lowcountry in luminous watercolors. This beautifully illustrated volume is a personal account of the artist's life and work by Georgetown County Library System Director Dwight McInvaill that draws on unpublished papers, letters, and interviews. It includes over 200 paintings, prints, sketches, and photographs, many shared for the first time. The most comprehensive book ever made of Alice's work, it is both an important contribution to Southern art scholarship and a gorgeous addition to the bookshelves of art lovers. Published by Evening Post Books in collaboration with the Middleton Place Foundation.
$30

Friday 05/07/2021 at 11:00 AM
Mary Kay Andrews AND Patti Callahan Henry - FULL!
(The Newcomer (MKA) and Surviving Savannah (PCH)) at Pawleys Plantation
MARY KAY ANDREWS, The New York Times bestselling author and Queen of the Beach Reads, delivers her next page-turner for the summer. Letty Carnahan is in trouble. She's on the run from New York City; she has her four-year-old niece, Maya in tow, and her sister was found dead in the entry hall of her glamorous townhome. Letty believes she knows who did it: her sister's awful, money-grubbing ex-husband, Eli Wingfield. Letty can't forget her sister Tara's insistence: "if anything bad ever happens to me – It's Eli. Promise me you'll take Maya and run. Promise me." But run where? The only clue Tara has left behind is a faded magazine story about a sleepy mom-and-pop motel on Florida's Gulf Coast. Certain that the police and Tara's ex are hot on her trail, Letty leaves her own life behind without a backwards glance, knowing she will somehow get justice for Tara, and sets out for her destination – The Murmuring Surf. The Surf, as regulars call it, is the winter home of a close-knit but quarrelsome group of retirees and snowbirds who regard this newcomer and her adorable niece with suspicion and more than a little curiosity. There's a No Vacancy sign swinging from the neon motel marquee, but the motel's longtime owner Ava DeCurtis takes Letty in, offers her a room and eventually a job, much to the disapproval of Ava's cynical son Joe, a local police detective whose every instinct tells him that Letty is a dangerous fugitive, possibly even a kidnapper and murderer. As Letty tries to settle into her new life and help heal Maya's trauma, she's preoccupied as her late sister's troubled past and connection to the motel are revealed, all while trying to deal with the attractive detective's unwelcome advances. Is Joe a would-be suitor? Or a cop determined to betray her confidence and put her behind bars? PLUS, PATTI CALLAHAN HENRY's new book begins when Savannah history professor Everly Winthrop is asked to guest-curate a new museum collection focusing on artifacts recovered from the steamship Pulaski, she's shocked. The ship sank after a boiler explosion in 1838, and the wreckage was just discovered, 180 years later. Everly can't resist the opportunity to try to solve some of the mysteries and myths surrounding the devastating night of its sinking. Everly's research leads her to the astounding history of a family of eleven who boarded the Pulaski together, and the extraordinary stories of two women from this family: a known survivor, Augusta Longstreet, and her niece, Lilly Dawson, who was never found, along with her child. These aristocratic women were part of Savannah's society, but when the ship exploded, each was faced with difficult and heartbreaking decisions. This is a moving and powerful exploration of what women will do to endure in the face of tragedy, the role fate plays, and the myriad ways we survive the surviving.
$60 incl. MKA's book

Friday 05/14/2021 at 11:00 AM
Mary Alice Monroe
(The Summer of Lost and Found) at Pawleys Plantation
The New York Times bestselling Beach House series returns with this tender and compassionate novel following the Rutledge family as they face a summer of upheaval and change with perseverance, unity, and a dose of humor, discovering unexpected joys and lessons that will endure long past the season.The coming of Spring usually means renewal, but for Linnea Rutledge, Spring 2020 threatens stagnation. Linnea faces another layoff, this time from the aquarium she adores. For her — and her family — finances, emotions, and health teeter at the brink. To complicate matters, her new love interest, Gordon, struggles to return to the Isle of Palms from England. Meanwhile, her old flame, John, turns up from California and is quarantining next door. She tries to ignore him, but when he sends her plaintive notes in the form of paper airplanes, old sparks ignite. When Gordon at last reaches the island, Linnea wonders — is it possible to love two men at the same time?
$60 incl. book

Friday 05/21/2021 at 11:00 AM
Nancy Naigle
(The Shell Collector) at Litchfield Country Club
From the author of several Hallmark movies you may have seen and loved, Naigle delivers another heartwarming tale. Two years after her husband's death, Amanda Whittier has two children to raise alone, an abandoned dream of starting a business, and a fixer-upper cottage by the sea. She has no room in her life for anything else and little interest in moving on after losing the man she loved. Paul Grant is a relative newcomer to the area, and his work with former military dogs needing rehabilitation has been good for the town. Though he loved once before, he's convinced he's not suited for romance and is determined to find meaning—alone—through his work and role in the community. Widowed Maeve Lindsay was born and raised on Whelk's Island. Spirited, kind, and a little mischievous, she pours her life into the town. But she carries a secret that shapes her every move. Together, these three souls find encouragement in the most mysterious places and discover a love that's bigger than their pain, healing their wounded hearts in ways none of them could have hoped for or expected.
$30

Friday 05/28/2021 at 11:00 AM
T.I. Lowe
(Under the Magnolias) at Kimbel's, Wachesaw
Bestselling author T.I. Lowe (Lulu's Café) sees herself as an ordinary country girl who loves to tell extraordinary stories. A native of South Carolina, she attended Coastal Carolina University and the University of Tennessee at Chattanooga, where she majored in Psychology but excelled in Creative Writing. Author of 16 published books, she was enthusiastically welcome last summer with her "Carolina Coast Series," set in fictional Sunset Cove. Her new stand-alone features Austin Foster, barely a teenager when her mama dies giving birth to twins, leaving her to pick up the pieces while holding her six siblings together and doing her best to stop her daddy from retreating into his personal darkness. Scratching out a living on the family's tobacco farm is as tough as it gets. When a few random acts of kindness help to ease the Fosters' hardships, Austin finds herself relying upon some of Magnolia's most colorful citizens for friendship and more. But it's next to impossible to hide the truth about the goings-on at Nolia Farms, and Austin's desperate attempts to save face all but break her. Just when it seems she might have something more waiting for her — with the son of a wealthy local family who she's crushed on for years — her father makes a choice that will crack wide-open the family's secrets and lead to a public reckoning. There are consequences for loving a boy like Vance Cumberland, but there is also freedom in the truth. T. I. Lowe's gritty yet tender and uplifting tale reminds us that a great story can break your heart . . . then heal it in the best possible way.
$30

Friday 06/04/2021 at 11:00 AM
Colleen Oakley
(The Invisible Husband of Frick Island) at Pawleys Plantation
USA Today bestselling author Colleen Oakley delivers an unforgettable love story about an eccentric community, a grieving widow, and an outsider who slowly learns that sometimes faith is more important than the facts. Piper Parrish's life on Frick Island — a tiny, remote town smack in the middle of the Chesapeake Bay — is nearly perfect. Well, aside from one pesky detail: Her darling husband, Tom, is dead. When To''s crab boat capsized and his body wasn't recovered, Piper, rocked to the core, did a most peculiar thing: carried on as if her husband was not only still alive, but right there beside her, cooking him breakfast, walking him to the docks each morning, meeting him for their standard Friday night dinner date at the One-Eyed Crab. And what were the townspeople to do but go along with their beloved widowed Piper? Anders Caldwell's career is not going well. A young ambitious journalist, he'd rather hoped he'd be a national award-winning podcaster by now, rather than writing fluff pieces for a small town newspaper. But when he gets an assignment to travel to the remote Frick Island and cover their boring annual Cake Walk fundraiser, he stumbles upon a much more fascinating tale: an entire town pretending to see and interact with a man who does not actually exist. Determined it's the career-making story he's been needing for his podcast, Anders returns to the island to begin covert research and spend more time with the enigmatic Piper — but he has no idea out of all the lives he's about to upend, it's his that will change the most.
$48 incl. book

Tuesday 06/08/2021 at 11:00 AM
Signe Pike
(The Forgotten Kingdom) at Kimbel's, Wachesaw
After the rousing success of "The Lost Queen" (Barnes & Noble Discover New Writers Pick, Kirkus Reviews "Best Book of 2018," Library Journal Fall/Winter 2018 Best Debut Novel, New York Public Library Best Book for Adults of 2018, and a Charleston City Paper Critic's Pick), the second book in the trilogy was named one of Bustle and PopSugar's most anticipated books of Fall 2020. "The Forgotten Kingdom" debuted in the midst of the virus lockdowns, limiting exposure. The paperback version is coming out and we're on it! Hailed as "Outlander meets Camelot" and "The Mists of Avalon for a new generation," this new trilogy chronicles a forgotten queen of sixth century Scotland who claims her throne as war looms and her family is scattered to the winds.
$30

Friday 06/11/2021 at 11:00 AM
Susan Cushman
(John and Mary Margaret) at Inlet Affairs
When a Black boy from Memphis and a white girl from Jackson, Mississippi, fall in love on the Ole Miss campus in 1966, all hell breaks loose. Set within the backdrop of growing protests against centuries of social injustice, their relationship is doomed, but maybe not forever. Will there be enough progress in race relations to offer a new cultural milieu for them one day? John and Mary Margaret is a fictional story set in the midst of historic places, people, and events spanning over a half century in the Deep South. Their story will challenge the status quo and give us another opportunity to examine our history and our hearts.
$30

Friday 06/18/2021 at 11:00 AM
Mary Alice Monroe
(The Islanders, plus Reunion Beach) at Kimbel's, Wachesaw
"The Islanders": From New York Times bestselling author Mary Alice Monroe comes a beautiful story of friendship, loss, and the healing power of nature in her first book for middle grade readers. Eleven-year-old Jake's life has just turned upside-down. His father was wounded in Afghanistan, and his mother is going to leave to care for him. That means Jake's spending the summer on tiny Dewees Island with his grandmother. The island is a nature sanctuary — no cars or paved roads, no stores or restaurants. To make matters worse, Jake's grandmother doesn't believe in cable or the internet. Which means Jake has no cell phone, no video games...and no friends. This is going to be the worst summer ever! He's barely on the island before he befriends two other kids — Macon, another "summer kid," and Lovie, a know-it-all who lives there and shows both Jake and Macon the ropes of life on the island. All three are struggling with their own family issues and they quickly bond, going on adventures all over Dewees Island. Until one misadventure on an abandoned boat leads to community service. Their punishment? Mandatory duty on the Island Turtle Team. The kids must do a daily dawn patrol of the beach on the hunt for loggerhead sea turtle tracks. When a turtle nest is threatened by coyotes, the three friends must find a way to protect it. Can they save the turtle nest from predators? Can Jake's growing love for the island and its inhabitants (be they two-legged, four-legged, feathered, or finned) help to heal his father? PLUS, "Reunion Beach": Inspired by the title Dorothea Benton Frank planned for her next book — Reunion Beach — close friends and colleagues channeled their creativity, admiration, and grief into stories and poems that celebrate this remarkable woman and her abiding love for the Lowcountry of her native South Carolina — a land of beauty, history, charm, and Gullah magic she so brilliantly brought to life in her acclaimed novels. Infused with Dorothea Benton Frank's remarkable spirit, "Reunion Beach" is a literary homage and beautiful keepsake that keeps this dearly missed writer's flame burning bright.
$30

Friday 06/25/2021 at 11:00 AM
Rita Shuler
(The Lowcountry Murder of Gwendolyn Elaine Fogle: A Cold Case Solved) at Litchfield Country Club
For decades, evidence of the 1978 murder of Gwendolyn Elaine Fogle lay in the evidence room at the Walterboro Police Department. Investigators periodically revisited the case over the years, but it remained the department's top cold case for thirty-seven years. Special Agent Lieutenant Rita Shuler worked on the case shortly after she joined the South Carolina Law Enforcement Division (SLED), and she couldn't let it go, not even after her retirement in 2001. In May 2015, Lieutenant Shuler teamed up with new investigator Corporal Gean Johnson, and together they uncovered key evidence that had been overlooked. With new advancements in DNA and fingerprint technology, they brought the case to its end in just four months. Join Shuler as she details the gruesome history of this finally solved case.
$30