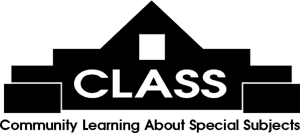 The Moveable Feast features literary luncheons with exciting authors at area restaurants on Fridays, 11 am - 1 pm, $30 each with a $5 cash rebate if the featured book is purchased.
Email
or call 843-235-9600 for more information.
Click here to register online!

Friday 01/24/2020 at 11:00 AM
Diane Chamberlain
(Big Lies in a Small Town) at DeBordieu Colony Clubhouse
North Carolina, 2018: Morgan Christopher's life has been derailed. Taking the fall for a crime she did not commit, she finds herself serving a three-year stint in the North Carolina Women's Correctional Center. Her dream of a career in art is put on hold—until a mysterious visitor makes her an offer that will see her released immediately. Her assignment: restore an old post office mural in a sleepy southern town. Morgan knows nothing about art restoration, but desperate to leave prison, she accepts. What she finds under the layers of grime is a painting that tells the story of madness, violence, and a conspiracy of small town secrets. North Carolina, 1940: Anna Dale, an artist from New Jersey, wins a national contest to paint a mural for the post office in Edenton, North Carolina. Alone in the world and desperate for work, she accepts. But what she doesn't expect is to find herself immersed in a town where prejudices run deep, where people are hiding secrets behind closed doors, and where the price of being different might just end in murder. What happened to Anna Dale? Are the clues hidden in the decrepit mural? Can Morgan overcome her own demons to discover what exists beneath the layers of lies? Book included in price.
$60 incl. book

Friday 01/31/2020 at 11:00 AM
Donna Everhart - FULL!
(The Moonshiner's Daughter) at Ocean One, Litchfield
Set in North Carolina in 1960 and brimming with authenticity and grit, "The Moonshiner's Daughter" evokes the singular life of sixteen-year-old Jessie Sasser, a young woman determined to escape her family's past . . . Generations of Sassers have made moonshine in the Brushy Mountains of Wilkes County, North Carolina. Their history is recorded in a leather-bound journal that belongs to Jessie Sasser's daddy, but Jessie wants no part of it. As far as she's concerned, moonshine caused her mother's death a dozen years ago. Her father refuses to speak about her mama, or about the day she died. But Jessie has a gnawing hunger for the truth—one that compels her to seek comfort in food. Yet all her self-destructive behavior seems to do is feed what her school's gruff but compassionate nurse describes as the "monster" inside Jessie. Resenting her father's insistence that moonshining runs in her veins, Jessie makes a plan to destroy the stills, using their neighbors as scapegoats. Instead, her scheme escalates an old rivalry and reveals long-held grudges. As she endeavors to right wrongs old and new, Jessie's loyalties will bring her to unexpected revelations about her family, her strengths—and a legacy that may provide her with the answers she has been longing for. Book included in price.
$48 incl. book

Friday 02/07/2020 at 11:00 AM
Tommy Tomlinson
(The Elephant in the Room) at Kimbel's, Wachesaw
A well-established contributor to major magazines (Esquire, ESPN the Magazine, Sports Illustrated, Forbes, Garden & Gun, and many others) and a 23-year veteran reporter for the Charlotte Observer, this is Tommy Tomlinson's remarkably intimate and insightful memoir of his life as a fat man. When he was almost fifty years old, Tomlinson weighed an astonishing—and dangerous—460 pounds, at risk for heart disease, diabetes, and stroke, unable to climb a flight of stairs without having to catch his breath, or travel on an airplane without buying two seats. Raised in a family that loved food, he had been aware of the problem for years, seeing doctors and trying diets from the time he was a preteen. But nothing worked, and every time he tried to make a change, it didn't go the way he planned—in fact, he wasn't sure that he really wanted to change. Tomlinson chronicles his lifelong battle with weight in a voice that combines the urgency of Roxane Gay's "Hunger" with the intimacy of Rick Bragg's "All Over but the Shoutin'." He brings us along on a candid and sometimes brutal look at the everyday experience of being constantly aware of your size. Over the course of the book, he confronts these issues head-on and chronicles the practical steps he has to take—big and small—to lose weight by the end. Affecting and searingly honest, "The Elephant in the Room" is a powerful memoir that will resonate with anyone who has grappled with addiction, shame, or self-consciousness. It is also a literary triumph that will stay with readers long after the last page.
$30

Friday 02/14/2020 at 11:00 AM
Tom Poland
(Carolina Bays and The Last Sunday Drive) at Pawleys Plantation
Two valentines from Tom Poland, bring yours for a delightful "date." Co-written by Tom Poland and Robert C. Clark and subtitled "Wild, Mysterious, and Majestic Landforms," the mystery of the Carolina Bays is an enigma that is lushly, uniquely beautiful. Featuring more than one hundred-fifty color images, Carolina Bays takes you from an aerial perspective of these unusual bays to an on-the-ground safari, from frogs that croak and bark and boom to skinks that skim across the water as if on skis, and on to squawking herons to black-and-yellow polka-dotted caterpillars. There are growling alligators and four hundred-year-old trees and delicate yellow-fringed orchids. Life is found in astounding abundance. Such diverse habitats and their rich, unmatched biodiversity call out for preservation and restoration. The bays are not only visited and documented by the authors; they make an impassioned case for respecting how important these singular formations are for the health of the planet. You could not find more able guides. Plus! The Sunday drive. Mom, dad and the kids would head out to see the countryside. An ice cream treat usually waited at day's end. Back in the Burma-Shave days, mom-and-pop drive-ins and gas station biscuits fed folks. Cheap gas filled cars, and people made Sunday drives through a land where See Rock City barns, sawdust piles and trains and junkyards gave them plenty to see. Men in seersucker suits ran old stores with oscillating fans, and if the kids ate too much penny candy, grandma had a home remedy for them. It was a time for dinner on church grounds, yard art and old-fashioned petunias. Join author Tom Poland as he revisits disappearing traditions.
$30

Friday 02/21/2020 at 11:00 AM
Kimmery Martin - FULL!
(The Antidote for Everything) at Hot Fish Club, Murrells Inlet
In this whip-smart and timely novel from the acclaimed author of "The Queen of Hearts," two doctors travel a surprising path when they must choose between treating their patients and keeping their jobs. Georgia Brown's profession as a urologist requires her to interact with plenty of naked men, but her romantic prospects have fizzled. The most important person in her life is her friend Jonah Tsukada, a funny, empathetic family medicine doctor who works at the same hospital in Charleston, South Carolina and who has become as close as family to her. Just after Georgia leaves the country for a medical conference, Jonah shares startling news. The hospital is instructing doctors to stop providing medical care for transgender patients. Jonah, a gay man, is the first to be fired when he refuses to abandon his patients. Stunned by the predicament of her closest friend, Georgia's natural instinct is to fight alongside him. But when her attempts to address the situation result in incalculable harm, both Georgia and Jonah find themselves facing the loss of much more than their careers.
$30

Tuesday 02/25/2020 at 11:00 AM
Taylor Jenkins Reid - FULL!
(Daisy Jones and The Six) at Ocean One, Litchfield
From the New York Times bestselling author of "The Seven Husbands of Evelyn Hugo" comes a gripping novel about the whirlwind rise of an iconic 1970s rock group and their beautiful lead singer, revealing the mystery behind their infamous breakup. Daisy is a girl coming of age in L.A. in the late sixties, sneaking into clubs on the Sunset Strip, sleeping with rock stars, and dreaming of singing at the Whisky a Go Go. The sex and drugs are thrilling, but it's the rock 'n' roll she loves most. By the time she's twenty, her voice is getting noticed, and she has the kind of heedless beauty that makes people do crazy things. Also getting noticed is The Six, a band led by the brooding Billy Dunne. On the eve of their first tour, his girlfriend Camila finds out she's pregnant, and with the pressure of impending fatherhood and fame, Billy goes a little wild on the road. Daisy and Billy cross paths when a producer realizes that the key to supercharged success is to put the two together. What happens next will become the stuff of legend. The making of that legend is chronicled in this riveting and unforgettable novel, written as an oral history of one of the biggest bands of the seventies. Taylor Jenkins Reid is a talented writer who takes her work to a new level with "Daisy Jones & The Six," brilliantly capturing a place and time in an utterly distinctive voice.
$35

Friday 02/28/2020 at 11:00 AM
Susan Zurenda
(Bells for Eli) at Kimbel's, Wachesaw (venue change!)
After teaching literature, composition, and creative writing to thousands of high school and college students for 33 years, Susan turned her attention to putting the novel in her heart on paper, the genesis of which started with a short story that won fiction prize some years ago. "Bells for Eli" is a tender and engaging Coming of Age story in which fate takes with one hand and gives with the other in a time and place of social constraints. It is a world where family secrets must stay hidden, present and past. The novel explores the power of culture, family, friends, bullies, scars, and lovers on two cousins devoted to each other. Though cruelty and pain threaten to dominate, determination, otherworldliness, and most powerfully love, hope, and connectedness combine to enact their mysterious forces.
$30

Tuesday 03/03/2020 at 11:00 AM
Greer Hendricks & Sarah Pekkanen
(You Are Not Alone) at Litchfield Country Club
The #1 bestselling authors of "The Wife Between Us" and "An Anonymous Girl" deliver a thriller about a circle of friends with deadly intentions – where trust is their weapon and revenge is their trigger... You probably know someone like Shay Miller: She wants to find love, but it eludes her; she wants to be fulfilled, but her job is a dead end; she wants to belong, but her life is becoming increasingly isolated. You probably don't know anyone like the Moore sisters: They have an unbreakable circle of friends; they live a life of glamour and perfection; they always get what they desire. Shay thinks she wants their life. But what they really want is hers.
$30

Friday 03/06/2020 at 11:00 AM
To be announced
(To be announced) at Hot Fish Club, Murrells Inlet
$30

Friday 03/13/2020 at 11:00 AM
Bill Noel
(No Joke and Relic) at Pawleys Plantation
In our favorite retired academic's 16th cozy ("No Joke"), four aging comedians deliver anything but laughs when they descend upon Folly Beach, a small, laid-back barrier island near Charleston, SC. Chris Landrum's introduction to the newcomers is when he averts disaster by escorting one of them out of the center of Folly's busiest street, a task made even more difficult since the jokester, wearing a long, wool coat over red swim trunks and black patent leather shoes, is flailing a fishing rod at anything that moves, be it vehicle or human. In addition to the stranger not knowing why he's in the center of the street, he claims to have discovered a dead body at the beach. The problem is he can't remember if he saw it that day, the previous month, or perhaps four years earlier. Jokes, lies, secrets, dead bodies, several murder suspects, and danger follow the comics. It's up to retired bureaucrat Chris, along with his cadre of quirky pals, to sort out what's going on before some of them are added to the list of victims. Then, in the 17th ("Relic"), Chris and his friend Charles Fowler's peaceful morning to the lighthouse on Folly Beach takes an abrupt turn. They encounter a woman who tells them she got separated from her husband during a storm, then claims they'd been relic hunting. Her husband can't verify what he and his wife were doing. He's dead — murdered. With the horrific death on everyone's mind, Theo Stoll, another of Chris's friends learns his recently widowed daughter-in-law is moving to Folly saying she wants to be near her only living relative. But, what does the woman Theo has never met really want? A family connection or to con the wealthy retiree. Lies, contradictions, stories of ghosts, pirates, Civil War relics, and buried treasure, combine with no shortage of murder suspects to challenge Chris and his friends to solve the crime that's stumped the police. Not only solve it but solve it before more are killed.
$30

Tuesday 03/17/2020 at 11:00 AM
Taylor Brown
(Pride of Eden) at Inlet Affairs
The new work by three-time finalist for the Southern Book Prize for "Fallen Land," "The River of Kings," and "Gods of Howl Mountain" is a brilliant fever dream of a novel: set on the eroding edge of civilization, rooted in dramatic events that are linked not only with each character's past, but to the prehistory of America, where great creatures roamed the continent and continue to inhabit our collective imagination.
$30

Friday 03/20/2020 at 11:00 AM
Kerri Maher
(The Girl in White Gloves) at Kimbel's, Wachesaw
A life in snapshots … Grace knows what people see. She's the Cinderella story. An icon of glamour and elegance frozen in dazzling Technicolor. The picture of perfection. The girl in white gloves. A woman in living color … But behind the lens, beyond the panoramic views of glistening Mediterranean azure, she knows the truth. The sacrifices it takes for an unappreciated girl from Philadelphia to defy her family and become the reigning queen of the screen. The heartbreaking reasons she trades Hollywood for a crown. The loneliness of being a princess in a fairy tale kingdom that is all too real. Hardest of all for her adoring fans and loyal subjects to comprehend, is the harsh reality that to be the most envied woman in the world does not mean she is the happiest. Starved for affection and purpose, facing a labyrinth of romantic and social expectations with more twists and turns than Monaco's infamous winding roads, Grace must find her own way to fulfillment. But what she risks — her art, her family, her marriage — she may never get back.
$30

Friday 03/27/2020 at 11:00 AM
Kreis Beall
(The Great Blue Hills of God) at Pine Lakes Country Club, Myrtle Beach
From the Founder of Blackberry Farm, a story of enormous success, unfathomable loss, and discovering the true meaning of home. Born with the gift of hospitality, Kreis Beall helped create one of the nation's most renowned resort destinations, Blackberry Farm, in Tennessee's Smoky Mountain foothills. For decades, she was a fixture in the travel and entertaining world and frequently appeared in the pages of popular home and design magazines. But at the pinnacle of her success, Kreis faced a series of challenges that reframed her life, including a brain injury that permanently impaired her hearing and the conclusion of her thirty-six-year marriage to her best friend and business partner. Alone and uncertain as her world shifts and marriage ends, Kreis begins a new journey to find her faith and find God. After spending years on her beautiful exterior life and work, she begins the hardest undertaking of all: reclaiming and redesigning her interior life and soul. Kreis retreats to Blackberry Farm, moving into an unassuming, 300-square-foot shed with peeling paint on the exterior walls, "where I met myself for the first time." She examines what it takes to redefine life after deep loss and acknowledges, for the first time, often unbearable truths that existed beneath the beauty she had created.
$30

Friday 04/03/2020 at 11:00 AM
To be announced
(To be announced) at Ocean One, Litchfield
$35

Friday 04/10/2020 at 11:00 AM
Lori Rader-Day
(The Lucky One) at Pawleys Plantation
Multi-awarded mystery writer (Mary Higgins Clark Award, Anthony Award for Best First Novel, Anthony Award for Best Paperback Original), Rader-Day plants her stamp on abduction. Most people who go missing are never found. But Alice was the lucky one … As a child, Alice was stolen from her yard in a tiny Indiana community, but against the odds, her policeman father tracked her down within twenty-four hours and rescued her from harm. In the aftermath of the crime, her family decided to move to Chicago and close the door on that horrible day. Yet Alice hasn't forgotten. She devotes her spare time volunteering for a true-crime website called The Doe Pages scrolling through pages upon pages of missing and unidentified people, searching for clues that could help reunite families with their missing loved ones. When a face appears on Alice's screen that she recognizes, she's stunned to realize it's the same man who kidnapped her decades ago. The post is deleted as quickly as it appeared, leaving Alice with more questions than answers. Embarking on a search for the truth, she enlists the help of some amateur sleuths from The Doe Pages to connect the dots and find her kidnapper before he hurts someone else. Then Alice crosses paths with Merrily Cruz, another woman who's been hunting for answers of her own. Together, they begin to unravel a dark, painful web of lies that will change what they thought they knew — and could cost them everything. Twisting and compulsively readable, "The Lucky One" explores the lies we tell ourselves to feel safe.
$30

Tuesday 04/14/2020 at 11:00 AM
Robert "Mac" McAlister
(Pawleys Island: An Old Man's Love Story) at Sea View Inn
This unique memoir of one person's personal experiences about Pawleys Island spans 70 years from the 1940s through the present. Mac began visiting Pawleys Island in the late 1940s, and he has visited or lived on Pawleys Island during part of each year, spending high school and college summers on Pawleys Island, living in the back of the Pawleys Island Drugstore, and observing what went on at the Lafayette Pavilion. Returning from active duty in the Navy in 1960, he served as planner and overseer of the new Pawley Pavilion and met his wife, Mary Prevost Shower, an artist living in NYC and the niece of Charlotte and Cuthbert Prevost who owned the Summer Academy. Married in Georgetown in late 1960, the couple lived on Pawleys Island during the winter of 1960-1961, bought property on the creek side of Pawleys Island, and built a prefabricated beach house, trucking the parts from Chapel Hill and constructing the house themselves. Later, Mac was the Project Manager for the construction of Pawleys Pier Village and his growing family lived on Pawleys Island. In 1974, he was one of the developers of Belle Isle Villas and bought property and built a clubhouse on Pawleys Island. Mac and Mary and their three sons took long distance sailing adventures on their sailboat, starting in 1976 and ending in 2007. During the years between 1954 and 2018, Mac has observed and described the changes that have occurred on Pawleys Island. He lived the myth; he helped create it. Mac has previously written the sailing memoir, "Cruising Through Life," and four South Carolina non-fiction maritime history books, "Wooden Ships on Winyah Bay," "The Life and Times of Georgetown Sea Captain Abram Jones Slocum," "The Lumber Boom of Coastal South Carolina," and "Georgetown's North Island."
$45 incl. book

Friday 04/17/2020 at 11:00 AM
Tracey Enerson Wood
(The Engineer's Wife) at DeBordieu Colony Clubhouse
Emily Warren Roebling refuses to live conventionally ― she knows who she is and what she wants, and she's determined to make change. But then her husband Wash asks the unthinkable: give up her dreams to make his possible. Emily's fight for women's suffrage is put on hold, and her life transformed when Wash, the Chief Engineer of the Brooklyn Bridge, is injured on the job. Untrained for the task, but under his guidance, she assumes his role, despite stern resistance and overwhelming obstacles. Lines blur as Wash's vision becomes her own, and when he is unable to return to the job, Emily is consumed by it. But as the project takes shape under Emily's direction, she wonders whose legacy she is building ― hers, or her husband's. As the monument rises, Emily's marriage, principles, and identity threaten to collapse. When the bridge finally stands finished, will she recognize the woman who built it? Based on the true story of the Brooklyn Bridge, "The Engineer's Wife" delivers an emotional portrait of a woman transformed by a project of unfathomable scale, which takes her into the bowels of the East River, suffragette riots, the halls of Manhattan's elite, and the heady, freewheeling temptations of P.T. Barnum. It's the story of a husband and wife determined to build something that lasts ― even at the risk of losing each other.
$60 incl. book

Friday 04/24/2020 at 11:00 AM
Kristy Woodson Harvey
(Feels Like Falling) at Kimbel's, Wachesaw
It's summertime on the North Carolina coast and the livin' is easy. Unless, that is, you've just lost your mother to cancer, your sister to her evangelical husband, and your husband to his executive assistant. Meet Gray Howard. Right when Gray could use a serious infusion of good karma in her life, she inadvertently gets a stranger fired from her job at the local pharmacy. Diana Harrington's summer isn't off to the greatest start either: Hours before losing her job, she broke up with her boyfriend and moved out of their shared house with only a busted Impala for a bed. Lucky for her, Gray has an empty guest house and'a very guilty conscience. With Gray's kindness, Diana's tide begins to turn, but when the one that got away comes back, every secret from her past seems to resurface all at once. And, as Gray begins to blaze a new trail, she discovers, with Diana's help, that what she envisioned as her perfect life may not be what she wants at all. In her warmest, wittiest, and wisest novel yet, Kristy Woodson Harvey delivers a discerning portrait of modern womanhood through two vastly different lenses. "Feels Like Falling" is a beach bag essential for Harvey fans — and for a new generation of readers.
$30

Friday 05/01/2020 at 11:00 AM
Samantha Downing
(He Started It) at Inlet Affairs
From the twisted mind behind mega hit "My Lovely Wife" comes the story of a family — not unlike your own — just with a few more violent tendencies thrown in.... Beth, Portia, and Eddie Morgan haven't all been together in years. And for very good reasons — we'll get to those later. But when their wealthy grandfather dies and leaves a cryptic final message in his wake, the siblings and their respective partners must come together for a cross-country road trip to fulfill his final wish and — more importantly — secure their inheritance. But time with your family can be tough. It is for everyone. It's even harder when you're all keeping secrets and trying to forget a memory — a missing person, an act of revenge, the man in the black truck who won't stop following your car — and especially when at least one of you is a killer and there's a body in the trunk. Just to name a few reasons. But money is a powerful motivator. It is for everyone.
$30

Friday 05/08/2020 at 11:00 AM
Viola Shipman
(The Heirloom Garden) at Ocean One, Litchfield
Iris Maynard lost her husband in World War II, her daughter to loneliness, and, finally, her reason to live. Walled off from the world for decades behind a towering fence surrounding her home and gardens, Iris has built a new family … of flowers. Iris propagates her own daylilies and roses while tending to an heirloom garden filled with starts — and memories of her own mother, grandmother, husband, and daughter. When Abby Peterson moves to Grand Haven, Michigan, with her family — a husband traumatized during his service in the Iraq War and a young daughter searching for stability — they find themselves next door to Iris, and are slowly drawn into their reclusive neighbor's life where, united by loss and a love of flowers, Iris and Abby slowly unearth their secrets. In her inimitable heartwarming style, Viola Shipman's new novel follows two women, separated by a generation but equally scarred by war, who find hope, meaning, and friendship through a garden of flowers. Viola Shipman is the pen name for award-winning memoirist Wade Rouse. His novels, including "The Charm Bracelet," "The Hope Chest," "The Summer Cottage," and "The Heirloom Garden," have been translated into more than a dozen languages and become international bestsellers. Rouse lives in Michigan and writes regularly for People, Good Housekeeping, and Coastal Living. He is a contributor for All Things Considered.
$35

Tuesday 05/12/2020 at 11:00 AM
Brian Panowich
(Hard Cash Valley) at Pawleys Plantation
This Georgia-based author won International Thriller Writers Award for Best First Novel ("Bull Mountain"), as well as the Southern Book Prize for Best Mystery. He has also been nominated for the Barry Award, the Anthony Award, The Georgia Townsend Book Prize, and was a finalist for the LA Times Book Prize. Return now to McFalls County and Bull Mountain in Hard Cash Valley, where Panowich weaves another masterful tale of Southern Noir. Dane Kirby is a broken man and no stranger to tragedy. As a life-long resident and ex-arson investigator for McFalls County, Dane has lived his life in one of the most chaotic and crime-ridden regions of the south. When he gets called in to consult on a brutal murder in a Jacksonville, Florida motel room, he and his FBI counterpart, Special Agent Roselita Velasquez, begin an investigation that leads them back to the criminal circles of his own backyard. Arnie Blackwell's murder in Jacksonville is only the beginning – and Dane and Roselita seem to be one step behind. For someone is hacking a bloody trail throughout the Southeast looking for Arnie's younger brother, a boy with Asperger's Syndrome who possesses an unusual skill with numbers that could make a lot of money and that has already gotten a lot of people killed ― and has even more of the deadliest people alive willing to do anything it takes to exploit him. As Dane joins in the hunt to find the boy, it swiftly becomes a race against the clock that has Dane entangled in a web of secrets involving everyone from the Filipino Mafia to distrusting federal agents to some of hardest southern outlaws he's ever known.
$30

Friday 05/15/2020 at 11:00 AM
Mary Kay Andrews
(Hello, Summer) at Wild Wing Plantation, Conway
New York Times bestselling author and Queen of the Beach Reads delivers her next blockbuster, "Hello Summer." Conley Hawkins left her family's small town newspaper, The Silver Bay Beacon, in the rear view mirror years ago. Now, after ten years of blood, sweat, and tears, Conley is exactly where she wants to be and is about to take a fancy new position at a New York City newspaper. That is, until she discovers at her own going away party that her new job is suddenly gone, disappearing overnight along with her hopes and dreams of a bright future in a big city. Dread in her heart and a sinking feeling in her gut, Conley ends up in the last place she ever wanted to be: The Beacon, now reluctantly run by her brother Garret whose own dreams of being a lawyer were put on hold with the death of their father. Covering a sleepy beach town with church news and the local funeral home director dictating the day's obituaries to her over the phone isn't exactly every reporter's dream, and to make matters worse, she and her brother see eye to eye on almost nothing. Matters come to a head after Conley witnesses a car accident that ends in the death of a local politician – a beloved war hero with a secret shady history whose death may not be exactly what it seems.
$60 incl. book

Tuesday 05/19/2020 at 11:00 AM
Mary Alice Monroe
(On Ocean Boulevard) at 21 Main, North Myrtle Beach
The New York Times bestselling Beach House series returns with this lyrical and heartwarming exploration of the unbreakable bonds of friends and family. MAM's publicity department is keeping the cover and contents of this sixth Beach House book under wraps, but as one of the launching pads for her near-20 bestselling novels, we know Mary Alice will deliver a beautifully rendered story, with moving characters, emotional honesty, and a gentle sensitivity to our Lowcountry environment. Thank you, ma'am.
$60 incl. book

Friday 05/29/2020 at 11:00 AM
Susan Mallery
(Sisters by Choice) at Kimbel's, Wachesaw
From the New York Times bestselling author of "California Girls" comes an all new original Blackberry Island novel told with Susan Mallery's trademark humor and charm. "Sisters by Choice" is a heartfelt tale of love, family and the friendships that see us through. After her cat toy empire goes up in flames, Sophie Lane returns to Blackberry Island, determined to rebuild. Until small-town life reveals a big problem: she can't grow unless she learns to let go. If Sophie relaxes her grip even a little, she might lose everything. Or she might finally be free to reach for the happiness and love that have eluded her for so long. Kristine has become defined by her relationship to others. She's a wife, a mom. As much as she adores her husband and sons, she wants something for herself — a sweet little bakery just off the waterfront. She knew changing the rules wouldn't be easy, but she never imagined she might have to choose between her marriage and her dreams. Like the mainland on the horizon, Heather's goals seem beyond her grasp. Every time she manages to save for college, her mother has another crisis. Can she break free, or will she be trapped in this tiny life forever?
$30