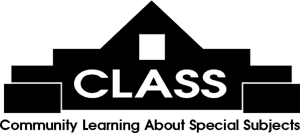 The Moveable Feast features literary luncheons with exciting authors at area restaurants on Fridays, 11 am - 1 pm, $30 each with a $5 cash rebate if the featured book is purchased.
Email
or call 843-235-9600 for more information.
Click here to register online!

Friday 08/30/2019 at 11:00 AM
Kathryn Smith - FULL!
(Gertie: Heiress, Hunter, Socialite, Spy) at Kimbel's, Wachesaw
The author of "The Gatekeeper," a fascinating biography of our nation's first female chief of staff and FDR's right hand for two decades, turns her journalistic skills to "The Fabulous Life of Gertrude Sanford Legendre." This remarkable South Carolinian's life spanned the twentieth century, beginning in Aiken, S.C. in 1902 and ending at her plantation outside Charleston in 2000. She was a daring and fearless woman whose adventures included being the first American woman in uniform held as a POW by the Germans during World War II. She also partied on the Riviera with the Murphys, the Fitzgeralds and Harpo Marx in the 1920s, undertook numerous challenging expeditions for natural history museums (and lead four), and befriended some of the greatest personalities of the 20th century, including Dr. Albert Schweitzer, General George S. Patton, Lilly Pulitzer, and Bing Crosby. In her later years, she became an ardent conservationist, fighting for habitat preservation on the South Carolina coast and leaving her 7,000-acre Medway Plantation in a conservation easement, a place where "the beasts can grow old and die."
$30

Friday 09/06/2019 at 11:00 AM
David Hodges - FULL!
(Sunset Lodge in Georgetown) at DeBordieu Colony Clubhouse (change of venue!)
Make no doubt, the Sunset Lodge was an illegal and immoral business that operated three miles south of the Georgetown city limits from 1936 to 1969 under a single madam: Hazel Weisse. But, as historian and author Hodges points out, businesses on Front Street benefited financially from associations with Sunset Lodge. "It was a green industry, non-polluting, and a tourist destination. It would be hard to go broke selling sex." She was well known, shopping every week on Front Street and appearing in the newspaper as a donor to charitable causes. She sent her "sporting ladies" to town for their weekly doctor visits, banking deposits and shopping trips. Rumors abound linking the Sunset Lodge with Tom Yawkey's Red Sox spring training team, as well as visiting dignitaries to local plantation owners. How much can be substantiated?
$30

Friday 09/13/2019 at 11:00 AM
Webb Hubbell
(The East End) at Inlet Affairs
In his fifth Jack Patterson novel, attorney and author with "friends in high places" Webster Hubbell crafts another compelling legal thriller. At the request of his boyhood friend Sam Pagano, Jack returns to Little Rock where he's immediately abducted, beaten and lynched by men set on revenge. Though rescued near death, the hospital setting where Jack is recovering unveils a complicated attack on Arkansas health clinics for the poor, established and run (in opposition to Little Rock power brokers) by Sam's college sweetheart. "...a powerful, authentic thriller set in a real place, with a story about the real health care needs of people who can't afford it, and the real danger to good people when public corruption threatens the rule of law and respect for facts. It's a great read and an important warning." —Bill Clinton, 42nd President of the United States.
$30

Tuesday 09/17/2019 at 11:00 AM
Susan Boyer
(Lowcountry Boomerang) at Ocean One, Litchfield
Private investigators Liz Talbot and Nate Andrews are all set to enjoy some quality time on the beach. That's until they get the news about Darius. Darius DeAndre Baker, star of the hit TV show, Main Street USA, has had enough of the Hollywood highlife. After ten years of visiting everyone else's hometown, he returns to his own — Stella Maris, South Carolina. The moving trucks have barely unloaded when Trina Lynn Causby, Darius's high school girlfriend, turns up dead. The town reels as Darius is arrested. And we celebrate the 8th of Susan Boyer's delightful Lowcountry B's!
$48 incl. book

Friday 09/20/2019 at 11:00 AM
Rose Senehi - FULL!
(Catching Fire) at Hot Fish Club, Murrells Inlet
Senehi has added another page-turning environmental thriller to her growing library. With more than twenty fires raging in the North Carolina mountains, how does an emergency response network pushed to the breaking point respond to a fire threatening to devour the mountain communities of Lake Lure, Chimney Rock, Shumont and Bat Cave? Annie Simms, a volunteer firefighter and biologist striving to stave off bat extinction, becomes embroiled in the fight against The Party Rock Fire that started November 5, 2016, and initiated the largest request for mutual aid the state had ever seen. Woven throughout this tale of two firefighters in love, yet, torn apart by swirling suspicions and mistrust, is the story of a family struggling with its past in the frightening present.
$30

Friday 09/27/2019 at 11:00 AM
Tracy S. Bailey
(Riverside Blues, A Gullah Tale) at Kimbel's, Wachesaw
Known for her visionary and impassioned leadership of Freedom Readers, a literacy nonprofit that seeks to instill the love of reading in the next generation, Tracy Bailey has created an unforgettable and emblematic heroine in Mabeline. Born "absent of all God's favor" but destined by the ancestors to "cross over," this young woman travels from her Gullah roots in post-Jim Crow/pre-integration rural South Carolina on a journey of discovery through the 1950s and 60s American South.
$30

Friday 10/04/2019 at 11:00 AM
Kate Quinn & Laura Kamoie
(Ribbons of Scarlet) at Wild Wings Country Club, Conway
Six bestselling and award-winning authors bring to life a breathtaking epic novel illuminating the hopes, desires, and destinies of princesses and peasants, harlots and wives, fanatics and philosophers — six unforgettable women whose paths cross during one of the most tumultuous and transformative events in history: the French Revolution. Kate Quinn is a native of Southern California. She attended Boston University, where she earned bachelor's and master's degrees in classical voice. A lifelong history buff, she has written four novels in the Empress of Rome Saga and two books set in the Italian Renaissance detailing the early years of the infamous Borgia clan. All have been translated into multiple languages. Laura Kamoie is the New York Times, Wall Street Journal, and USA Today bestselling author of historical fiction. She holds a doctoral degree in early American history from The College of William and Mary, published two non-fiction books on early America, and most recently held the position of Associate Professor of History at the U.S. Naval Academy before transitioning to a full-time career writing fiction.
$48 incl. book

Friday 10/11/2019 at 11:00 AM
Bernie Schein
(Pat Conroy: Our Lifelong Friendship) at Inlet Affairs
Pat Conroy, the bestselling author of "The Prince of Tides" and "The Great Santini" among many other books, was beloved by millions of readers. Bernie Schein was his best friend from the time they met in a high-school pickup basketball game in Beaufort, South Carolina, until Conroy's death in 2016. Both were popular athletes but also outsiders as a Jew and a Catholic military brat in the small-town Bible-Belt South, and they bonded. Wiseass and smart aleck, loudmouths both, they shared an ebullient sense of humor and romanticism, were mesmerized by the highbrow and reveled in the low, and would sacrifice entire evenings and afternoons to endless conversation. As young teachers in the Beaufort area and later in Atlanta, they were activists in the civil rights struggle and against institutional racism and bigotry. Bernie knew intimately the private family story of the Conroys and his friend's difficult relationship with his Marine Corps colonel father that Pat would draw on repeatedly in his fiction. A love letter and homage, and a way to share the Pat he knew, this book collects Bernie's cherished memories about the gregarious, welcoming, larger-than-life man who remained his best friend, even during the years they didn't speak. It offers a trove of insights and anecdotes that will be treasured by Pat Conroy's many devoted fans.
$30

Friday 10/18/2019 at 11:00 AM
William Rawlings
(The Girl with Kaleidoscope Eyes) at Kimbel's, Wachesaw
A prolific writer of Southern fiction and non-fiction, Rawlings' newest protagonist, John Wesley O'Toole, is a disbarred former attorney, trying to make a new start in life as an art dealer in Savannah, Georgia, after his release from prison. O'Toole is in deep financial trouble and about to lose everything when he is contacted by a wealthy businessman who offers him a hefty sum to find a missing painting, and with it, his estranged granddaughter, Lucy. When Lucy's body is discovered in a burned out car near where she and O'Toole were due to meet, he is arrested on a charge of kidnapping and murder. Things go downhill from there...
$30

Tuesday 10/22/2019 at 11:00 AM
Betty Bell Brown - FULL!
(Pretty Much) at Sea View Inn
A special feast set among the spot-on watercolor portraits of the Sea View Inn's staff, painted by the artist-author whose memoir covers more than a century from her mother's birth to her own life today. Clara Bell's boundless energy wasted into frivolity in an era when expectations hemmed her into a life too small to hold her. The prospects for women and what it means to exercise independence have changed a lot over one hundred years, but the struggles of mother and daughter are timeless. Betty Bell Brown explores her mother's life and her own with humor, clarity, and pathos.
$30

Friday 10/25/2019 at 11:00 AM
Karen White
(The Christmas Spirits on Tradd Street) at 21 Main, North Myrtle Beach
The Christmas spirit is overtaking Tradd Street with a vengeance in this festive new novel in the New York Times bestselling series by one of our all-time favorite feast authors. Melanie Trenholm should be anticipating Christmas with nothing but joy — after all, it's only the second Christmas she and her husband, Jack, will celebrate with their twin toddlers. But the ongoing excavation of the centuries-old cistern in the garden of her historic Tradd Street home has been a huge millstone, both financially and aesthetically. Local students are thrilled by the possibility of unearthing more Colonial-era artifacts at the cistern, but Melanie is concerned by the ghosts connected to it that have suddenly invaded her life and her house — and at least one of them is definitely not filled with holiday cheer... And these relics aren't the only precious artifacts for which people are searching. A past adversary is convinced there is a long-lost Revolutionary War treasure buried somewhere on the property Melanie inherited — untold riches rumored to have been brought over from France by the Marquis de Lafayette himself and intended to help the Colonial war effort. It's a treasure literally fit for a king, and there have been whispers throughout history that many have already killed — and died —for it. And now someone will stop at nothing to possess it — even if it means destroying everything Melanie and Jack hold dear.
$58 incl. book

Monday 10/28/2019 at 11:00 AM
Cassandra King
(Tell Me a Story: My Life with Pat Conroy) at Pine Lakes Country Club, Myrtle Beach
Cassandra King was leading a quiet life as a professor, divorced "Sunday wife" of a preacher, and debut novelist when she met Pat Conroy. Their friendship bloomed into a tentative, long-distance relationship. Pat and Cassandra ultimately married, partly because Pat hated the commute from coastal South Carolina to her native Alabama. It was a union that would last eighteen years, until the beloved literary icon's death from pancreatic cancer in 2016. In this poignant, intimate memoir, the woman he called King Ray looks back at her love affair with a natural-born storyteller whose lust for life was fueled by a passion for literature, food, and the Carolina Lowcountry that was his home. As she reflects on their relationship and the eighteen years they spent together, cut short by Pat's passing at seventy, Cassandra reveals how the marshlands of the South Carolina Lowcountry ultimately cast their spell on her, too, and how she came to understand the convivial, generous, funny, and wounded flesh-and-blood man beneath the legend — her husband, the original Prince of Tides.
$58 incl. book

Friday 11/01/2019 at 11:00 AM
Litchfield Books Staff - FULL!
(Holiday Book Review) at Kimbel's, Wachesaw
Join the talented staff of our local indie bookstore for their annual preview of holiday gift recommendations: non-fiction, mysteries and children's books, literature and classics, and current fiction. Gallop through 20 books in 60 minutes for some tips on great reads and good gifts. Advance readers will be given away, but not the endings!
$30

Friday 11/08/2019 at 11:00 AM
Scott Sharpe
(A Wild Eden) at Pastaria 811
A compelling story of a son's journey to understand his father. Insightful and moving, the 2018 South Carolina Novel Prize winner introduces us to a whole family and the history that bonds them. When Jack Parker's estranged father dies, Jack knows one thing: Tom Parker was a good man. But when a group of strangers appears at the funeral, Jack realizes he has more questions than answers about how his father actually lived his life. Jack moves back home to help his ailing mother and continue work on his father's many projects, but soon finds himself at the center of a family maelstrom, worsened by his troubled siblings' lives and continued unearthings of Tom's secrecy. Haunted by hazy nightmares from his youth and driven by guilt, Jack tries to uncover why his father kept such a considerable part of his life from them all. The secrets Jack uncovers might shake the foundation of the refuge he hopes to create. Suddenly thrust into a dangerous world of drug deals and violence, Jack is forced to examine his own brutal limits and those of his father. When finally faced with the truth of his and Tom's past, he realizes that sometimes secrets are best left buried on the river bottom.
$30

Friday 11/15/2019 at 11:00 AM
Mary Whyte
(We The People: Portraits of Veterans in America) at Pawleys Plantation
In concert with her solo exhibition of the same title at Charleston City Gallery (Oct. 25-Dec. 22), acclaimed artist Mary Whyte has captured the essence of what it means to be an American today. In 2010, internationally renowned artist Mary Whyte set out on an inspirational seven-year mission to paint fifty large scale watercolor portraits of current day American veterans. "We The People" is the resulting remarkable series depicting military veterans of all ages and in all walks of life. Images including a Missouri dairy farmer, Rhode Island lobsterman, Pennsylvania science teacher, South Carolina single mother, and 46 other moving portraits are showcased together – culminating in a timeless portrait of and for the American people.
$30

Friday 11/22/2019 at 11:00 AM
Anne Byrn
(Skillet Love: From Steak to Cake) at Kimbel's, Wachesaw
Beloved by home cooks and professionals alike, the cast iron skillet is one of the most versatile pieces of equipment in your kitchen arsenal. Perfect for every meal of the day, the cast iron pan can be used to cook eggs, sear meat, roast whole dinners, and serve up dessert warm from the oven. Bestselling author Anne Byrn has carefully curated 160 recipes to be made in one simple 12-inch cast iron skillet. These are dishes everyone can enjoy, from appetizers and breads like Easy Garlic Skillet knots to side dishes like Last-Minute Scalloped Potatoes, from brunch favorites to one-pot suppers like Skillet Eggplant Parmesan. And of course, no Anne Byrn cookbook would be complete without her innovative cakes like Georgia Burnt Caramel Cake, cookies like Brown Sugar Skillet Blondies, and pies and other delicious treats. Scattered throughout are fun tidbits about the origin of the cast iron skillet and how to properly season and care for them. Anne Byrn, the Cake Doctor, has crafted an informational, adaptable, and deliciously indispensable guide to skillet recipes the whole family is sure to love.
$30

Friday 11/29/2019 at 11:00 AM
Jon Sealy
(The Edge of America) at Inlet Affairs
Jon Sealy, author of "The Whiskey Baron," has hit another one out of the ballpark! Bobby West is on the edge. As chief financial officer for a Miami holding company and a CIA front, he has overleveraged his business in the go-go 1980s financial culture. He turns to a deal-with-the-devil money laundering operation with a local gangster, Alexander French — a deal which quickly goes south when $3 million goes missing. Now Mr. French, a group of Cuban exiles, and an Israeli smuggler named Adriana Chekhov are all after Bobby West to pay up. With echoes of Iran-Contra and the Orwellian surveillance state, "The Edge of America" is a stunning thriller about greed, power, and the limits of the American dream.
$30