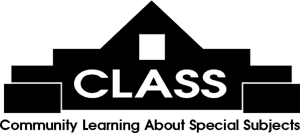 The Moveable Feast offers monthly luncheons featuring presenters on a broad range of cultural topics (music, art, drama, history, and some literature, mostly by local and CLASS-published authors). Each is individually priced. Email
[email protected]
or call 843-235-9600 for more information.
Click here to register online!

Tuesday 06/06/2023 at 11:00 AM
Marie Bostwick
(Esme Cahill Fails Spectacularly) at 21 Main, North Myrtle Beach
Following the success of "The Restoration of Celia Fairchild," Marie Bostwick brings us "Esme Cahill Fails Spectacularly" – a novel about family, friendship, and finding your true path in life. Esme Cahill thinks she has failed spectacularly: fired from her New York City publishing job, divorced from her husband, and possessing little more than a broken-down car and a pile of unfinished manuscripts, she drives home to Asheville at the request of her late grandmother, Adele, who had begged her, just before she died, to return to the place she grew up. There she discovers the once-charming lakeside retreat run by her family is sliding toward financial ruin, so with the help of her grandfather, George; estranged mother, Robyn; and a travelling chef Dawes (maker of the world's best grilled cheese sandwich) they set to work. In the attic, Esme unearths a trove of museum-worthy art quilts, sewn by Adele. Piecing together the inspiration behind them, Esme discovers a forgotten chapter in her family history and her grandmother's untold story, that of a gifted artist who never received her due. This is an always - emotional, sometimes humorous, very human novel of what it means to be family — the ties that bind us together and the unintentional hurts that can rend us apart. And, along the way, Esme learns that failure can be the first step toward the life you're meant to find.
$35 |
menu available

Tuesday 06/13/2023 at 11:00 AM
Tootsie Watkins - FULL!
(Tootsie's Favorites: Pawleys Island Cookin') at Caffe Piccolo
Join this 92-year-old Pawleys Island legend to celebrate a new edition of her ever-popular cookbook, now in its third incarnation and uncountable reprintings. Since no one can cook "Southern" like Tootsie, we're not even going to try—instead, we'll enjoy one of the finest Italian restaurants, north OR south, to hear Tootsie speak her truths, as only a woman, doing what she was called to do, can tell. You may come saying, "I don't need one more cookbook!" but I'll wager you leave with one (or two).
$35

Monday 06/19/2023 at 11:00 AM
Katherine Reay
(A Shadow in Moscow) at Litchfield Country Club
Award-winning, bestselling author of "The London House," "The Printed Letter Bookshop," "Dear Mr. Knightly," and others with echoes from the days of Jane and Emily, Chicago-based Reay brings her love of books and history to her stories. In her new release, "A Shadow in Moscow," "Reay builds an immersive world behind the iron curtain, full of competing loyalties and a constant, chilling sense of paranoia. Readers will be enthralled" (Publisher's Weekly). A betrayal at the highest level risks the lives of two courageous female spies: M16's best Soviet spy Ingrid Bauer and the CIA's newest Moscow recruit Anya Kadinova. Alternating between Ingrid's 1950s and Anya's 1980s points of view, the past catches up to the present when an unprecedented act of treachery in 1985 threatens all undercover agents operating with the Soviet Union, and both women find themselves in a race against time and KGB.
$35

Tuesday 06/27/2023 at 11:00 AM
Laurie Larsen et al.
(Charleston Light) at Pawleys Tap & Pour
Eight regional authors share stories inspired by the iconic, albeit awkward, Sullivan's Island Lighthouse in this collection of faith-filled novellas.The stories range from sweet romance to time travel to fantasy to a modern retelling of a beloved fairy tale. In the latter ("Looks Aren't Everything"), Pawleys Island author Laurie Larsen offers a a retelling of the classic fairy tale, "The Ugly Duckling." Pediatric nurse Wanda Byrd feels an instant kinship with ten-year-old cancer patient Kendall, and it's not just because of their matching scars. But a surprise encounter with Kendall's Uncle Mark immediately ignites her long-held insecurities due to his good looks and confident demeanor. Can an awkward-looking lighthouse, the wisdom of a little girl, and a confession from the man himself teach her that true value comes from within? You will definitely find something you love on these pages! All proceeds from the sale of this anthology will go to Sanctuary of Unborn Life in Charleston, a not-for-profit that provides support, mentoring, and housing assistance for local pregnant and new mothers in need. Novellas include: Lighthouse of the Fireflies by Kelsey R Budd; Second Time Lighthouse Love by Melissa Henderson; Looks Aren't Everything, a Modern Day Retelling of Hans Christian Anderson's classic Fairytale, The Ugly Duckling, by Laurie Larsen; Hosanna's Light, by Dianne Miley; Shattered Darkness, by Laurie Ingram Sibley; The Gold Note, by Christina Sinisi; Homecoming, by Jody Stallings; Following His Plans, by Annette Wiley.
$35

Tuesday 07/11/2023 at 11:00 AM
Bonnie Kistler
(Her, Too) at Inlet Affairs
Defending an accused rapist, a high-powered lawyer learns firsthand the terrible truth about her client ... a discovery that propels her on a quest for revenge in this addictively readable thriller from the author of "The Cage" and "House on Fire." A magna cum laude graduate from Bryn Mawr College (Honors in English literature) and moot court champion at the University of Pennsylvania Law School where she received her law degree, Bonnie Kistler spent her career in private practice with major law firms and successfully tried cases in federal and state courts across the country, as well as teaching writing skills to other lawyers and lecturing frequently to professional organizations and industry groups.
$35

Tuesday 07/18/2023 at 11:00 AM
T. I. Lowe
(Indigo Isle) at Hopsewee Plantation
From the author of the breakout Southern fiction bestseller "Under the Magnolias" comes a story of hanging on and letting go, of redemption and reconciliation. Sonny Bates left South Carolina fifteen years ago and never looked back. Now she's a successful Hollywood location scout who travels the world, finding perfect places for movie shoots. Home is wherever she lands, and between her busy schedule and dealing with her boss's demands, she has little time to think about the past . . . until her latest gig lands her a stone's throw from everything she left behind. Searching off the coast of Charleston for a secluded site to film a key scene, Sonny wanders onto a private barrier island and encounters its reclusive owner, known by locals as the Monster of Indigo Isle. What she finds is a man much more complex than the myth, an exile who spends his days alone, tending his fields of indigo, then making indigo dye - and he has no interest in serving the intrusive needs of a film company or yielding to Sonny's determined curiosity. Until a hurricane makes landfall, stranding them together. After a Southern sampler lunch, you will be treated to a demonstration of indigo dye-making, with additional tour options.
$45

Wednesday 07/26/2023 at 11:00 AM
Eliza Knight
(Starring Adele Astaire) at Pawleys Plantation
Eliza Knight is an award-winning, USA Today and international bestselling author. Eliza is an avid history buff, and true crime obsessed. Her love of history began as a young girl when she traipsed the halls of Versailles. She is a member of the Historical Novel Society and Novelists, Inc., the creator of the popular historical blog, History Undressed, a co-host on the History, Books and Wine podcast and a co-host for the true crime podcast, Crime Feast. Eliza's new story is full of glitz and glam as she delves into the life of Adele Astaire, a spirited and talented woman who served up smiles and love both on and off the stage — with and without her also famous brother Fred Astaire — along with a determined young dancer with rags-to-riches dreams.
$35

Wednesday 08/09/2023 at 11:00 AM
Kristen Ness (and Judy Johnson)
(At Loggerheads (and Little One)) at DeBordieu Colony Clubhouse
Debut author Kristen Ness released her book on National Turtle Day in late May, when loggerhead sea turtles should be nesting on Anders Isle and scientist Brooke Edens should feel more at home on the island where she grew up. But something is amiss. When a dead body surfaces along with other big crimes, Brooke finds herself entangled in a homicide investigation with detective Drew Young, her closest friend (and sometimes love interest). At the same time, a favorite candidate is emerging for the upcoming US presidential election, and he happens to be the father of Brooke's ex-fiance, who just complicates matters with each visit to the island. While Brooke's knowledge of sea turtles helps Drew discover and decipher evidence, the many revelations, betrayals, and secrets threaten not only the investigation but also Brooke's closest relationships and her beloved turtles. Will they be able to untangle the web of crimes and catch the killer before it's too late? Captivating, clever, and timely, "At Loggerheads" is a love letter to the barrier islands and coastal towns of the South Carolina Lowcountry, where the often-opposing forces of Mother Nature and human nature influence what people will do for money, for power, and for love. And talk about a love letter! Debut children's author Judy Johnson's "Little One" guides future turtle walkers in an understanding of the valuable work S.C.U.T.E. volunteers perform in the preservation of the loggerhead turtle population. Written and illustrated by Judy, Momma answers all of Little One's questions regarding his/her survival. Dear beyond measure.
$35

Tuesday 08/15/2023 at 11:00 AM
Lee Brockington
(Pawleys Island: A Century of History and Photographs) at Caffe Piccolo
You don't have to have a new book to be a big draw. And time and again, local historian Lee Brockington proves that! Back in 2008, Lee worked with then-head of the Pawleys Island Civic Association Linwood Altman to create a photo album to beat all photo albums. The residents of and visitors to Pawleys Island supplemented Linwood's extensive photo collection covering 100 years of history, and Lee bird-dogged the who, what, when, and why, then wrote the captions just as you'd like your own to be penned. If you already have a copy of this behemoth five-pound coffee table book, bring it for Lee to sign, or we'll have them available. A timeless treasure, as is its author.
$35

Tuesday 08/22/2023 at 11:00 AM
Ellery Adams
(Paper Cuts) at Pawleys Tap & Pour
In the latest in her mystery series hailed as "a love letter to reading" (Entertainment Weekly) from USA Today and New York Times bestselling author Ellery Adams, Nora Pennington helps her Miracle Springs, NC, bookstore customers find healing through the perfect book—while solving the town's real-life murders with the help of her Secret, Book, and Scone Society members. Nora escaped her past a decade ago. So it feels like a visit from another world when Kelly Walsh — the woman her ex-husband left her for — walks through the door of Miracle Books along with her son, a sweet, serious boy with a talent for origami. Kelly hasn't come to gloat, though. As it turns out, she's been dumped too. She's also terribly ill, and all she wants from Nora is forgiveness. Shockingly, however, this woman who's been the victim of so much misfortune is about to become a murder victim. Who would do such a thing? Certainly not Nora, but that doesn't stop the gossip and suspicion — especially after Kelly's brother claims that he saw the two women arguing. With a touch of magical realism and a strong, female-driven story, this latest of 40 novels (fifth in the Secret, Book, and Scone Society series) is winning raves from readers and fans.
$35

Tuesday 08/29/2023 at 11:00 AM
Elizabeth Spann Craig
(End of Story) at Quigley's Next Door
Bestselling cozy mystery author Elizabeth Spann Craig is a library-loving, avid mystery reader and a charming master of word-play. A pet-owning Southerner, her series are full of cats, corgis, and cheese grits. Elizabeth loves blogging and site-building about mystery writing and lifestyle. We'll introduce you to one of the most prolific South Carolina authors with: "Behind the Seams" – Book 18 of the Southern Quilting Mysteries, in which former art museum curator Beatrice Coleman retires to a sleepy North Carolina town and learns the art of quilting ... and sleuthing. Who knew that quilting could be so dangerous? "Murder at a Yardsale" – Book 23 of the Myrtle Clover Mysteries, where the sleepy town of Bradley, North Carolina, might not be as quiet as it seems. Murders happen at a steady rate and octogenarian amateur sleuth Myrtle Clover and her senior sidekick are determined to solve them before her police chief son; and "End of Story" – Book 9 of the Village Library Mysteries, in which research librarian Ann Beckett discovers that her skillset may be helpful in tracking down killers ... before they strike again.
$35