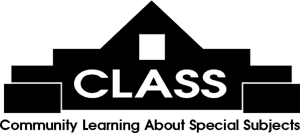 The Moveable Feast features literary luncheons with exciting authors at area restaurants on Fridays, 11 am - 1 pm, $30 each with a $5 cash rebate if the featured book is purchased.
Email
or call 843-235-9600 for more information.
Click here to register online!

Friday 03/22/2019 at 11:00 AM
Susan Meissner
(The Last Year of the War) at Pawleys Plantation
From the acclaimed author of "Secrets of a Charmed Life" and "As Bright as Heaven" comes a novel about a German American teenager whose life changes forever when her immigrant family is sent to an internment camp during World War II. Elise Sontag is a typical Iowa fourteen-year-old in 1943 – aware of the war but distanced from its reach. Then her father, a legal U.S. resident for nearly two decades, is suddenly arrested on suspicion of being a Nazi sympathizer. The family is sent to an internment camp in Texas, where, behind the armed guards and barbed wire, Elise feels stripped of everything beloved and familiar, including her own identity.
$30

Friday 03/29/2019 at 11:00 AM
Kristin Wright - FULL!
(Lying Beneath the Oaks) at Southern Comforts, Hammock Shops
Molly Todd wakes up in a Vegas parking lot with a headache, a virtual stranger, and a wedding ring. Jobless and broke, she's left with no other option but to go home with new husband Cooper Middleton to the Lowcountry of South Carolina to straighten out the mess they've made. It's in Molly's best interest to get an annulment sooner rather than later – before her hosts find out that she's not the kind of guest anyone wants at their Thanksgiving dinner. The more Molly gets to know Cooper and his family, the more she wonders if she and Cooper might have a real chance together. She longs to tell him her secret even though she knows the truth might get her kicked straight out into the nearby swamp. While she wavers, Molly's unusual life experiences allow her to spot the skeletons in the Middleton family closet: ones Cooper's never suspected, ones that are hidden in plain sight. What Molly discovers will shake Cooper's foundations – and could threaten both their lives.
$30

Friday 04/05/2019 at 11:00 AM
Bill Noel
(Dark Horse and Joy) at Kimbel's, Wachesaw
Join one of our favorites for a twofer – the 14th and 15th installments in his Folly Beach Mystery series! In "Dark Horse," an accidental drug overdose is ruled the cause of the death of the daughter of Chris Landrum's neighbor. The young woman's father, a retired police detective, had accused Chris of murder days after he'd arrived on Folly Beach a decade ago, and they've butted heads frequently since then. So, why get involved and question the cause of death? Could it be because the daughter was dating Joel Hurt, a man on the path to unseating Chris's good friend, Brian Newman, as mayor of the small barrier-island? Then, "Joy" finds Chris and his friend Barbara Deanelli's search for shark teeth abruptly changes directions when they discover a woman at water's edge clinging to a surfboard. How she got there was a mystery—a mystery compounded when she doesn't remember her name, her past, or who abducted her and nearly sent her to her death in the mid-December waters off the coast of Folly Beach. Chris and a cadre of his quirky pals are determined to learn the woman's identity and what happened. Whoever said that retirement was to be a time of peace and relaxation never spent time with Chris and his friends.
$30

Tuesday 04/09/2019 at 11:00 AM
Jennie Holton Fant - FULL!
(Sojourns in Charleston, South Carolina, 1865–1947: From the Ruins of War to the Rise of) at Sea View Inn
Fant continues her excellent compilation of travelers' descriptions of Charleston ("The Travelers' Charleston: Accounts of Charleston and Lowcountry, South Carolina, 1666-1861"). This new work begins after the Civil War, when northern journalists flocked south to report on the "city of desolation" and ruin, continues through Reconstruction, and then moves into the era when national magazine writers began to promote the region as a paradise. From there twentieth-century accounts document a wide range of topics, from the living conditions of African Americans to the creation of cultural institutions that supported preservation and tourism. The most recognizable of the writers include author Owen Wister, novelist William Dean Howells, artist Norman Rockwell, Boston poet Amy Lowell, novelist and Zionist leader Ludwig Lewisohn, poet May Sarton, novelist Glenway Wescott on British author Somerset Maugham in the lowcountry, and French philosopher and writer Simone de Beauvoir. Their varied viewpoints help weave a beautiful tapestry of narratives that reveal the fascinating and evocative history that make Charleston the captivating city it is today.
$30

Friday 04/12/2019 at 11:00 AM
A. J. Mayhew
(Tomorrow's Bread) at Pine Lakes Country Club, Myrtle Beach
From the author of the acclaimed "The Dry Grass of August" comes a richly researched yet lyrical Southern-set novel that explores the conflicts of gentrification—a moving story of loss, love, and resilience. In 1961 Charlotte, North Carolina, the predominantly black neighborhood of Brooklyn is a bustling city within a city. Self-contained and vibrant, it has its own restaurants, schools, theaters, churches, and night clubs. There are shotgun shacks and poverty, along with well-maintained houses like the one Loraylee Hawkins shares with her young son, Hawk, her Uncle Ray, and her grandmother, Bibi. Loraylee's love for Archibald Griffin, Hawk's white father and manager of the cafeteria where she works, must be kept secret in the segregated South. Loraylee has heard rumors that the city plans to bulldoze her neighborhood, claiming it's dilapidated and dangerous. The government promises to provide new housing and relocate businesses. But locals like Pastor Ebenezer Polk, who's facing the demolition of his church, know the value of Brooklyn does not lie in bricks and mortar. Generations have lived, loved, and died here, supporting and strengthening each other. Yet street by street, longtime residents are being forced out. And Loraylee, searching for a way to keep her family together, will form new alliances—and find an unexpected path that may yet lead her home.
$30

Tuesday 04/16/2019 at 11:00 AM
Virginia and Dana Beach
(A Wholly Admirable Thing) at Pastaria 811
In their new book, subtitled "Defending Nature and Community on the South Carolina Coast," Virginia and Dana Beach chronicle ten stories that showcase the rise of the Coastal Conservation League to one of the country's most tenacious and innovative conservation groups. The book highlights transformational initiatives undertaken by the Conservation League over three decades in partnership with community activists up and down the South Carolina coast.
$30

Friday 04/19/2019 at 11:00 AM
Carla Buckley - FULL!
(Liar's Child) at Inlet Provision Company
Carla Buckley, the internationally bestselling author of "The Good Goodbye,""The Deepest Secret," "Invisible," and "The Things That Keep Us Here," which was nominated for a Thriller Award as a best first novel, is a graduate of Oberlin College and the Wharton School of Business, and currently lives in Chapel Hill. In this intense and intimate family portrait that moves at a thriller's pace, a troubled woman faces a gripping moral dilemma after rescuing two abandoned children from a hurricane. Buckley crafts a richly rewarding psychological portrait, combining a heart-wrenching family drama with high-stakes suspense, as the lives of three characters intertwine in an unforgettable story of fury, fate—and redemption.
$30

Friday 04/26/2019 at 11:00 AM
Frances Mayes
(See You in the Piazza) at Ocean One, Litchfield
Mayes ("Under the Tuscan Sun" and "Women in Sunlight") gives a sparkling and irresistible view of Italy in her eighth book, in which she and her husband explore the country from north to south. Mayes begins in Piedmont and ends in Catania, Sicily. Along the way she treats readers to "oh-pull-over" views, looks inside glorious churches, descriptions of innumerable meals (in Sardegna "the seafood fritto misto comes to us hot and crisp, and the grilled fish under a heap of chopped celery and tomatoes"), and recipes for the dishes they ate (e.g., gnocchi with wild hare from Friuli-Venezia Giulia). Mayes weaves into her narrative historical background (in mid-11th-century Puglia, Frederick II "built castle, mint, treasury and... brought twenty thousand Arab Muslims from Sicily" as troops) and practical travel tips, such as not checking luggage on planes and packing gold-colored sandals (they transform casual to dressy). Mayes has a wonderful eye for detail as she lyrically describes her surroundings, like a river that's "a long skein in the moonlight, as though a woman has unfurled her silvery gray hair." Travel, she explains, provides a chance to see life anew and helps form rich memories. Readers will want to take their time, savoring this poetic travelogue like a smooth wine. Fee includes book.
$60

Friday 05/03/2019 at 11:00 AM
Kristy Woodson Harvey
(The Southern Side of Paradise) at Inlet Affairs
From internationally bestselling author and "rising star of Southern fiction" comes the third novel in Harvey's Peachtree Bluff series, in which a secret threatens the tight-knit bond between a trio of sisters and their mother. With the man of her dreams back in her life and all three of her daughters happy, Ansley Murphy should be content. But she can't help but feel like it's all a little too good to be true. Meanwhile, youngest daughter and actress Emerson, who is recently engaged and has just landed the role of a lifetime, seemingly has the world by the tail. Only, something she can't quite put her finger on is worrying her — and it has nothing to do with her recent health scare. When two new women arrive in Peachtree Bluff — one who has the potential to wreck Ansley's happiness and one who could tear Emerson's world apart — everything is put in perspective. And after secrets that were never meant to be told come to light, the powerful bond between the Murphy sisters and their mother comes crumbling down, testing their devotion to each other and forcing them to evaluate the meaning of family.
$30

Monday 05/06/2019 at 11:00 AM
Delia Owens - FULL!
(Where the Crawdads Sing) at Pawleys Plantation
This debut novel by Delia Owens, an American wildlife scientist, boasts the cherished trinity of New York Times bestseller-dom, a frenzied foreign sales fight, and a film in development by Reese Witherspoon (her online book club picked the novel in September 2018). Pritnear every book club on the Grand Strand has read and discussed this treasure. The main storyline spans – in a date-jumbling, tension-building order –1952 to 1970, following Kya Clark between the ages of six and 25 as she grows up alone in a shack in the swamplands of North Carolina after being abandoned by her family. She learns from the wildlife around her, gaining tricks of camouflage to evade truant officers and acquiring hunting skills to feed herself and catch mussels and fish to sell to shopkeepers in the town beyond the creek. Though set in the 1950s and 60s, "Where the Crawdads Sing" is, in its treatment of racial and social division and the fragile complexities of nature, obviously relevant to contemporary politics and ecology. But these themes will reach a huge audience through the writer's old-fashioned talents for compelling character, plotting and landscape description.
$30

Friday 05/10/2019 at 11:00 AM
Mary Kay Andrews - FULL!
(Sunset Beach) at Ocean One, Litchfield
The New York Times bestselling author and Queen of the Beach Reads delivers her next summer blockbuster. Drue Campbell's life and career have recently been derailed. The only thing she has left is the house her mother left her: a ramshackle beach bungalow with a missing roof in the once-sleepy town of Sunset Beach, which is rapidly becoming a hot spot for the rich and well-heeled, who are none too pleased about the shabby eyesore in their perfect neighborhood. When Drue's larger-than-life father unexpectedly turns up at her mother's funeral and offers her a job at his law firm, Drue doesn't know whether to be grateful or resentful that he has suddenly reappeared. She grudgingly accepts the job sifting through cold callers and shysters looking to get rich quick. But when her attention is caught by a suspicious murder case, Drue finds herself entangled in a decades-old mystery – one that may have dire consequences for Drue and the people she loves. Fee includes book.
$62

Friday 05/17/2019 at 11:00 AM
Wendy Wax
(My Ex-Best Friend's Wedding) at Kimbel's, Wachesaw Plantation
A wedding dress passed down through generations unravels the tangled threads of three women's lives in a novel of friendship, family, and forgiveness from the USA Today bestselling author of Ten Beach Road. Prized and stored away for safekeeping, the timeless ivory wedding dress, with its scooped neck and cleverly fitted bodice, sits gently folded in its box, whispering of Happily Ever Afters. To Kendra, Brianna, and Lauren it's a reminder of what could have been, the promise of a fairy tale, and a friendship torn apart. But as Kendra knows firsthand: it wasn't the dress's fault. Once closer than sisters, Lauren and Bree have grown up and grown apart, allowing broken promises and unfulfilled dreams to destroy their friendship. A successful author, Lauren returns home to the Outer Banks, fiancé in tow, to claim the dress she never thought she'd wear. While Bree, a bookstore owner, grapples with the realities of life after you marry the handsome prince. As the former best friends wrestle with their uncertain futures, they are both certain of one thing: some betrayals can never be forgiven. Now on the eve of her daughter Lauren's wedding, Kendra struggles with a secret she's kept for far too long. And vows to make sure the dress will finally bring Lauren and Bree back together—knowing they'll need each other to survive the coming storm.
$30

Tuesday 05/21/2019 at 11:00 AM
Diane McPhail
(The Abolitionist's Daughter) at Pawleys Plantation
In her sweeping debut, McPhail offers a powerful, profoundly emotional novel that explores a little-known aspect of Civil War history — Southern Abolitionists — and the timeless struggle to do right even amidst bitter conflict. On a Mississippi morning in 1859, Emily Matthews begs her father to save a slave, Nathan, about to be auctioned away from his family. Judge Matthews is an abolitionist who runs an illegal school for his slaves, hoping to eventually set them free. One, a woman named Ginny, has become Emily's companion and often her conscience — and understands all too well the hazards an educated slave must face. Yet even Ginny could not predict the tangled, tragic string of events set in motion as Nathan's family arrives at the Matthews farm. In the tradition of Cold Mountain, "The Abolitionist's Daughter" eschews stereotypes of the Civil War South, instead weaving an intricate and unforgettable story of survival, loyalty, hope, and redemption.
$30

Friday 05/24/2019 at 11:00 AM
Renée Rosen
(Park Avenue Summer) at Kimbel's, Wachesaw Plantation
"Mad Men" meets "The Devil Wears Prada" as Rosen draws readers into the glamorous New York City of 1965 and Cosmopolitan magazine, where a brazen new editor-in-chief — Helen Gurley Brown — shocks America and saves a dying publication by daring to talk to women about all things off-limits...New York City is filled with opportunities for single girls like Alice Weiss, who leaves her small Midwestern town to chase her big-city dreams and unexpectedly lands the job of a lifetime working for the first female editor-in-chief of Cosmopolitan magazine, Helen Gurley Brown. Nothing could have prepared Alice for the world she enters as editors and writers resign on the spot, refusing to work for the woman who wrote the scandalous bestseller "Sex and the Single Girl," and confidential memos, article ideas, and cover designs keep finding their way into the wrong hands. When someone tries to pull Alice into a scheme to sabotage her boss, she is more determined than ever to help Helen succeed. While pressure mounts at the magazine and Alice struggles to make her way in New York, she quickly learns that in Helen Gurley Brown's world, a woman can demand to have it all.
$30

Wednesday 05/29/2019 at 11:00 AM
Dorothea Benton Frank
(Queen Bee) at 21 Main, North Myrtle Beach
Beekeeper Holly McNee Kensen quietly lives in a world of her own on Sullivan's Island, tending her hives and working at the local island library. Holly calls her mother The Queen Bee because she's a demanding hulk of a woman. Her mother, a devoted hypochondriac, might be unaware that she's quite ill but that doesn't stop her from tormenting Holly. To escape the drama, Holly's sister Leslie married and moved away, wanting little to do with island life. Holly's escape is to submerge herself in the lives of the two young boys next door and their widowed father, Archie. "Queen Bee" is a classic Lowcountry Tale—warm, wise and hilarious, it roars with humanity and a dropperful of whodunit added for good measure by an unseen hand. In her 20th novel, our "queen bee" brings us back to her beloved island with an unforgettable story where the Lowcountry magic of the natural world collides with the beat of the human heart. Fee includes book.
$62

Tuesday 06/04/2019 at 11:00 AM
Melanie Benjamin
(Mistress of the Ritz) at To be announced
Nothing bad can happen at the Ritz; inside its gilded walls every woman looks beautiful, every man appears witty. Favored guests like Ernest Hemingway, F. Scott Fitzgerald, Coco Chanel, and the Duke and Duchess of Windsor walk through its famous doors, where they're welcomed and pampered by Blanche Auzello and her husband, Claude, the director. The Auzellos are the mistress and master of the Ritz, allowing the glamor and glitz to take their mind off their troubled marriage, and off the secrets that they keep from their guests — and each other... Based on true events, "Mistress of the Ritz" is a taut tale of suspense wrapped up in a love story for the ages, the inspiring story of a woman and a man who discover the best in each other amid the turbulence of war.
$30

Friday 06/07/2019 at 11:00 AM
Patti Callahan Henry
(The Favorite Daughter) at Pawleys Plantation
New York Times bestselling author Patti Callahan Henry returns to the Lowcountry setting of "The Bookshop at Water's End" with a novel of one woman's homecoming — and the family memories that have shaped her life… On her wedding day ten years ago, Lena Donohue experienced a betrayal so painful that she fled the small town of Watersend, South Carolina, and reinvented herself in New York City. Though now a freelance travel writer, the one place she rarely goes is home—until she learns of her dad's failing health. Returning to Watersend means seeing the sister she has avoided for a decade and the brother who runs their family's Irish pub—and who has borne the burden of his sisters' rift. As Alzheimer's slowly steals their father's memories, the siblings rush to preserve his life in stories and in photographs. His past will bring Lena's own childhood into focus, including the special bond they shared — one that she never felt with her late mother — and make her realize that you can't run away from family or the place where your heart truly belongs…
$30

Tuesday 06/11/2019 at 11:00 AM
Mary Alice Monroe - FULL!
(The Summer Guests) at Kimbel's, Wachesaw Plantation
From the New York Times bestselling author of the Beach House series comes a heartwarming and evocative novel about the bonds and new beginnings that are born from natural disasters and how, even during the worst of circumstances—or perhaps because of them—you discover what is most important in life. Late August is a beautiful time on the Southern coast—the peach trees are ripe, the ocean is warm, and the sweet tea is icy. A perfect time to enjoy the rocking chairs on the porch. But beneath the calm surface bubbles a threat: it's also the beginning of peak hurricane season. When a sudden storm threatens the coasts of Florida and South Carolina, an eclectic group of evacuees flee for the farm of their friends Grace and Charles Phillips in North Carolina: the Phillips's daughter Moira and her rescue dogs, famed equestrian Javier Angel de la Cruz, makeup artist Hannah McLain, horse breeder Gerda Klug and her daughter Elise, and island resident Cara Rutledge. They bring with them only the few treasured possessions they can carry. Strangers to all but the Phillips, they must ride out the storm together. During the course of one of the most challenging weeks of their lives, relationships are put to the test as the evacuees are forced to confront the unresolved issues they have with themselves and with each other. But as the storm passes, they realize that what really matters wasn't what they brought with them to the mountains: but what they'll take with them once they leave. "The Summer Guests" is a poignant and compelling story of self-discovery, love, and redemption. Fee includes book.
$62

Friday 06/14/2019 at 11:00 AM
Deb Spera
(Call Your Daughter Home) at To be announced
A stunning tour de force by veteran TV producer of "Criminal Minds" follows three fierce, unforgettable Southern women in the years leading up to the Great Depression. It's 1924 South Carolina and the region is still recovering from the infamous boll weevil infestation that devastated the land and the economy. Gertrude, a mother of four, must make an unconscionable decision to save her daughters from starvation or die at the hands of an abusive husband. Retta is navigating a harsh world as a first-generation freed slave, still employed by the Coles, influential plantation proprietors who once owned her family. Annie is the matriarch of the Coles family and must come to terms with the terrible truth that has ripped her family apart. These three women seemingly have nothing in common, yet as they unite to stand up to the terrible injustices that have long plagued the small town, they find strength in the bond that ties women together. Told in the pitch-perfect voices of Gertrude, Retta and Annie, "Call Your Daughter Home" is an audacious, timeless story about the power of family, deep-buried secrets and the ferocity of motherhood.
$30