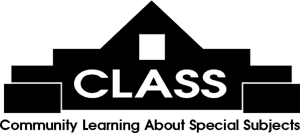 The Moveable Feast features literary luncheons with exciting authors at area restaurants on Fridays, 11 am - 1 pm, $30 each with a $5 cash rebate if the featured book is purchased.
Email
or call 843-235-9600 for more information.
Click here to register online!

Friday 04/10/2020 at 11:00 AM
Lori Rader-Day - cancelled
(The Lucky One) at Pawleys Plantation
Multi-awarded mystery writer (Mary Higgins Clark Award, Anthony Award for Best First Novel, Anthony Award for Best Paperback Original), Rader-Day plants her stamp on abduction. Most people who go missing are never found. But Alice was the lucky one … As a child, Alice was stolen from her yard in a tiny Indiana community, but against the odds, her policeman father tracked her down within twenty-four hours and rescued her from harm. In the aftermath of the crime, her family decided to move to Chicago and close the door on that horrible day. Yet Alice hasn't forgotten. She devotes her spare time volunteering for a true-crime website called The Doe Pages scrolling through pages upon pages of missing and unidentified people, searching for clues that could help reunite families with their missing loved ones. When a face appears on Alice's screen that she recognizes, she's stunned to realize it's the same man who kidnapped her decades ago. The post is deleted as quickly as it appeared, leaving Alice with more questions than answers. Embarking on a search for the truth, she enlists the help of some amateur sleuths from The Doe Pages to connect the dots and find her kidnapper before he hurts someone else. Then Alice crosses paths with Merrily Cruz, another woman who's been hunting for answers of her own. Together, they begin to unravel a dark, painful web of lies that will change what they thought they knew — and could cost them everything. Twisting and compulsively readable, "The Lucky One" explores the lies we tell ourselves to feel safe.
$30

Tuesday 04/14/2020 at 11:00 AM
Robert "Mac" McAlister - cancelled
(Pawleys Island: An Old Man's Love Story) at Sea View Inn
This unique memoir of one person's personal experiences about Pawleys Island spans 70 years from the 1940s through the present. Mac began visiting Pawleys Island in the late 1940s, and he has visited or lived on Pawleys Island during part of each year, spending high school and college summers on Pawleys Island, living in the back of the Pawleys Island Drugstore, and observing what went on at the Lafayette Pavilion. Returning from active duty in the Navy in 1960, he served as planner and overseer of the new Pawley Pavilion and met his wife, Mary Prevost Shower, an artist living in NYC and the niece of Charlotte and Cuthbert Prevost who owned the Summer Academy. Married in Georgetown in late 1960, the couple lived on Pawleys Island during the winter of 1960-1961, bought property on the creek side of Pawleys Island, and built a prefabricated beach house, trucking the parts from Chapel Hill and constructing the house themselves. Later, Mac was the Project Manager for the construction of Pawleys Pier Village and his growing family lived on Pawleys Island. In 1974, he was one of the developers of Belle Isle Villas and bought property and built a clubhouse on Pawleys Island. Mac and Mary and their three sons took long distance sailing adventures on their sailboat, starting in 1976 and ending in 2007. During the years between 1954 and 2018, Mac has observed and described the changes that have occurred on Pawleys Island. He lived the myth; he helped create it. Mac has previously written the sailing memoir, "Cruising Through Life," and four South Carolina non-fiction maritime history books, "Wooden Ships on Winyah Bay," "The Life and Times of Georgetown Sea Captain Abram Jones Slocum," "The Lumber Boom of Coastal South Carolina," and "Georgetown's North Island."
$45 incl. book

Friday 04/17/2020 at 11:00 AM
Tracey Enerson Wood - cancelled
(The Engineer's Wife) at DeBordieu Colony Clubhouse
Emily Warren Roebling refuses to live conventionally ― she knows who she is and what she wants, and she's determined to make change. But then her husband Wash asks the unthinkable: give up her dreams to make his possible. Emily's fight for women's suffrage is put on hold, and her life transformed when Wash, the Chief Engineer of the Brooklyn Bridge, is injured on the job. Untrained for the task, but under his guidance, she assumes his role, despite stern resistance and overwhelming obstacles. Lines blur as Wash's vision becomes her own, and when he is unable to return to the job, Emily is consumed by it. But as the project takes shape under Emily's direction, she wonders whose legacy she is building ― hers, or her husband's. As the monument rises, Emily's marriage, principles, and identity threaten to collapse. When the bridge finally stands finished, will she recognize the woman who built it? Based on the true story of the Brooklyn Bridge, "The Engineer's Wife" delivers an emotional portrait of a woman transformed by a project of unfathomable scale, which takes her into the bowels of the East River, suffragette riots, the halls of Manhattan's elite, and the heady, freewheeling temptations of P.T. Barnum. It's the story of a husband and wife determined to build something that lasts ― even at the risk of losing each other.
$60 incl. book

Friday 04/24/2020 at 11:00 AM
Kristy Woodson Harvey - cancelled
(Feels Like Falling) at Kimbel's, Wachesaw
It's summertime on the North Carolina coast and the livin' is easy. Unless, that is, you've just lost your mother to cancer, your sister to her evangelical husband, and your husband to his executive assistant. Meet Gray Howard. Right when Gray could use a serious infusion of good karma in her life, she inadvertently gets a stranger fired from her job at the local pharmacy. Diana Harrington's summer isn't off to the greatest start either: Hours before losing her job, she broke up with her boyfriend and moved out of their shared house with only a busted Impala for a bed. Lucky for her, Gray has an empty guest house and'a very guilty conscience. With Gray's kindness, Diana's tide begins to turn, but when the one that got away comes back, every secret from her past seems to resurface all at once. And, as Gray begins to blaze a new trail, she discovers, with Diana's help, that what she envisioned as her perfect life may not be what she wants at all. In her warmest, wittiest, and wisest novel yet, Kristy Woodson Harvey delivers a discerning portrait of modern womanhood through two vastly different lenses. "Feels Like Falling" is a beach bag essential for Harvey fans — and for a new generation of readers.
$30

Tuesday 04/28/2020 at 11:00 AM
Therese Fowler
(A Good Neighborhood) at Litchfield Country Club
In Oak Knoll, a verdant, tight-knit North Carolina neighborhood, professor of forestry and ecology Valerie Alston-Holt is raising her bright and talented biracial son, Xavier, who's headed to college in the fall. All is well until the Whitmans ― a family with new money and a secretly troubled teenage daughter ― raze the house and trees next door to build themselves a showplace. With little in common except a property line, these two families quickly find themselves at odds: first, over a historic oak tree in Valerie's yard, and soon after, the blossoming romance between their two teenagers. "A Good Neighborhood" asks big questions about life in America today ― what does it mean to be a good neighbor? How do we live alongside each other when we don't see eye to eye? ― as it explores the effects of class, race, and heartrending love in a story that's as provocative as it is powerful.
$60 incl. book

Friday 05/01/2020 at 11:00 AM
Kathleen West
(Minor Dramas and Other Catastrophes) at Inlet Affairs
A wry and cleverly observed debut novel about the privileged bubble that is Liston Heights High — the micro-managing parents, the overworked teachers, and the students caught in the middle — and the fallout for each of them when the bubble finally bursts. When a devoted teacher comes under pressure for her progressive curriculum and a helicopter mom goes viral on social media, two women at odds with each other find themselves in similar predicaments, having to battle back from certain social ruin.
$30

Friday 05/08/2020 at 11:00 AM
Viola Shipman
(The Heirloom Garden) at Ocean One, Litchfield
Iris Maynard lost her husband in World War II, her daughter to loneliness, and, finally, her reason to live. Walled off from the world for decades behind a towering fence surrounding her home and gardens, Iris has built a new family … of flowers. Iris propagates her own daylilies and roses while tending to an heirloom garden filled with starts — and memories of her own mother, grandmother, husband, and daughter. When Abby Peterson moves to Grand Haven, Michigan, with her family — a husband traumatized during his service in the Iraq War and a young daughter searching for stability — they find themselves next door to Iris, and are slowly drawn into their reclusive neighbor's life where, united by loss and a love of flowers, Iris and Abby slowly unearth their secrets. In her inimitable heartwarming style, Viola Shipman's new novel follows two women, separated by a generation but equally scarred by war, who find hope, meaning, and friendship through a garden of flowers. Viola Shipman is the pen name for award-winning memoirist Wade Rouse. His novels, including "The Charm Bracelet," "The Hope Chest," "The Summer Cottage," and "The Heirloom Garden," have been translated into more than a dozen languages and become international bestsellers. Rouse lives in Michigan and writes regularly for People, Good Housekeeping, and Coastal Living. He is a contributor for All Things Considered.
$35

Tuesday 05/12/2020 at 11:00 AM
Brian Panowich
(Hard Cash Valley) at Pawleys Plantation
This Georgia-based author won International Thriller Writers Award for Best First Novel ("Bull Mountain"), as well as the Southern Book Prize for Best Mystery. He has also been nominated for the Barry Award, the Anthony Award, The Georgia Townsend Book Prize, and was a finalist for the LA Times Book Prize. Return now to McFalls County and Bull Mountain in Hard Cash Valley, where Panowich weaves another masterful tale of Southern Noir. Dane Kirby is a broken man and no stranger to tragedy. As a life-long resident and ex-arson investigator for McFalls County, Dane has lived his life in one of the most chaotic and crime-ridden regions of the south. When he gets called in to consult on a brutal murder in a Jacksonville, Florida motel room, he and his FBI counterpart, Special Agent Roselita Velasquez, begin an investigation that leads them back to the criminal circles of his own backyard. Arnie Blackwell's murder in Jacksonville is only the beginning – and Dane and Roselita seem to be one step behind. For someone is hacking a bloody trail throughout the Southeast looking for Arnie's younger brother, a boy with Asperger's Syndrome who possesses an unusual skill with numbers that could make a lot of money and that has already gotten a lot of people killed ― and has even more of the deadliest people alive willing to do anything it takes to exploit him. As Dane joins in the hunt to find the boy, it swiftly becomes a race against the clock that has Dane entangled in a web of secrets involving everyone from the Filipino Mafia to distrusting federal agents to some of hardest southern outlaws he's ever known.
$30

Friday 05/15/2020 at 11:00 AM
Mary Kay Andrews
(Hello, Summer) at Wild Wing Plantation, Conway
New York Times bestselling author and Queen of the Beach Reads delivers her next blockbuster, "Hello Summer." Conley Hawkins left her family's small town newspaper, The Silver Bay Beacon, in the rear view mirror years ago. Now, after ten years of blood, sweat, and tears, Conley is exactly where she wants to be and is about to take a fancy new position at a New York City newspaper. That is, until she discovers at her own going away party that her new job is suddenly gone, disappearing overnight along with her hopes and dreams of a bright future in a big city. Dread in her heart and a sinking feeling in her gut, Conley ends up in the last place she ever wanted to be: The Beacon, now reluctantly run by her brother Garret whose own dreams of being a lawyer were put on hold with the death of their father. Covering a sleepy beach town with church news and the local funeral home director dictating the day's obituaries to her over the phone isn't exactly every reporter's dream, and to make matters worse, she and her brother see eye to eye on almost nothing. Matters come to a head after Conley witnesses a car accident that ends in the death of a local politician – a beloved war hero with a secret shady history whose death may not be exactly what it seems.
$60 incl. book

Tuesday 05/19/2020 at 11:00 AM
Mary Alice Monroe
(On Ocean Boulevard) at 21 Main, North Myrtle Beach
The New York Times bestselling Beach House series returns with this lyrical and heartwarming exploration of the unbreakable bonds of friends and family. MAM's publicity department is keeping the cover and contents of this sixth Beach House book under wraps, but as one of the launching pads for her near-20 bestselling novels, we know Mary Alice will deliver a beautifully rendered story, with moving characters, emotional honesty, and a gentle sensitivity to our Lowcountry environment. Thank you, ma'am.
$60 incl. book

Friday 05/29/2020 at 11:00 AM
Susan Mallery - FULL!
(The Friendship List) at Kimbel's, Wachesaw
#1 New York Times bestselling author of 150 (not an error – typically three a year!) novels about the relationships that define women's lives — family, friendship, romance. Library Journal says, "Mallery is the master of blending emotionally believable characters in realistic situations," and readers seem to agree — 40 million copies of her books have sold worldwide. Her warm, humorous stories make the world a happier place to live. Single mom Ellen Fox couldn't be more content — until she overhears her son saying he can't go to his dream college because she needs him too much. If she wants him to live his best life, she has to convince him she's living hers. So Unity Leandre, her best friend since forever, creates a list of challenges to push Ellen out of her comfort zone. Unity will complete the list, too, but not because she needs to change. What's wrong with a thirty-something widow still sleeping in her late husband's childhood bed? "The Friendship List" begins as a way to make others believe they're just fine. But somewhere between "wear three inch heels" to "have sex with a gorgeous guy," Ellen and Unity discover that life is meant to be lived with joy and abandon, in a story filled with humor, heartache and regrettable tattoos.
$30