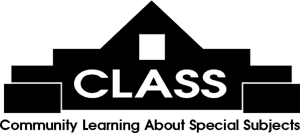 The Moveable Feast offers monthly luncheons featuring presenters on a broad range of cultural topics (music, art, drama, history, and some literature, mostly by local and CLASS-published authors). Each is individually priced. Email
[email protected]
or call 843-235-9600 for more information.
Click here to register online!

Tuesday 08/23/2022 at 11:00 AM
Gretchen Downer, pianist
(Musical memories of film and Broadway show tunes) at Hopsewee Plantation
Enjoy a docent-led tour of Hopsewee's plantation house, a delicious lowcountry lunch, and lovely musical memories wafting through the parlor from the fingertips of a fine pianist. Explore the home from room to room, learn about the rich history of Hopsewee, its previous families as well as its current owners, the Beatties, and the enslaved who lived and worked on the plantation. A lowcountry gourmet lunch awaits while musician and champion of the arts, Gretchen Downer, plays from her vast repertoire of film and Broadway show tunes. CDs available, proceeds to benefit the Pawleys Island Festival of Music & Art, for which Gretchen serves as president of its Board of Directors.
$55

Tuesday 09/20/2022 at 11:00 AM
Cindy Hedrick
(No Voice ... Our Choice) at Quigley's Next Door
In a Greta Thunberg-type "white paper," Cindy Hedrick, former director of SC-CARES sanctuary for farm and exotic animals and author of two books aimed at bringing young minds (and old ones) to the recognition that all animals are sentient beings, takes off the gloves and hits her reader straight in the gut. The graphic depictions of our "modern" food chain and its impacts on animals, humans and the planet is not intended to horrify but rather to galvanize us to action … personal action that when multiplied manifold promises to alter our grim future. Ultimately optimistic, the book's chronicle of the damage done by our meat-eating society to the planet and to all of its human and animal citizens is a clarion call to change. Not everyone can do everything, but everyone can do something. Caution: This book will change your life.
$30

Tuesday 09/27/2022 at 11:00 AM
Virginia Christian Beach
(American Landmark: Charles Duell and the Rebirth of Middleton Place) at Pawleys Plantation (Sawgrass Room)
Charles Duell was 31 years old when he inherited Middleton Place at the time of his grandfather's death in 1969. His sudden inheritance compelled him to leave a finance career in New York and move his family to South Carolina, where he found the national landmark languishing. Home of a Declaration signer and a First Continental Congress president, Middleton Place also was the residence for hundreds of enslaved men, women, and children. As the new man in charge, Duell's challenge was to preserve the history contained in the houses and lands of his forebears, while also making them sustainable, relevant, and accessible for future generations of all Americans. Affirming Ralph Waldo Emerson's thesis that "there is properly no history, only biography," "American Landmark" weaves together myriad biographical stories, introducing the reader to an array of protagonists — both White and Black — who shaped this iconic place and were shaped by it. Virginia Beach is the author of prior acclaimed books ("Medway Place" and "Rice and Ducks"), co-author with husband Dana Beach of "A Wholly Admirable Thing: Defending Nature and Community on the South Carolina Coast," and contributor to "Sandy Island ... forever." All book proceeds will benefit Middleton Place Foundation.
$30

Friday 10/07/2022 at 11:00 AM
John Lane & Phil Wilkinson
(Seven Days on the Santee Delta) at Inlet Affairs
A richly embroidered coastal South Carolina tapestry of three strands: Philip Wilkinson's stunning photos of people, wildlife and weather; his homespun stories of the place and its conservation history; and a seven-part narrative by award-winning environmental writer and Wofford College professor John Lane who shares what he has learned firsthand in the field with Phil. With publication of this remarkable coffee-table book, the Lord Berkeley Conservation Trust, Evening Post Books and a generous group of conservation-minded sponsors brings Wilkinson's legacy to a wider public and celebrates the beauty and value of a remarkably wild and vital place. Enjoy a narrated slide presentation of this remarkable publication.
$30

Tuesday 10/11/2022 at 11:00 AM
Libby Bernardin
(House in Need of Mooring) at Caffe Piccolo
South Carolina poet Libby Bernardin is the author of "Stones Ripe for Sowing" (Press 53, 2018) and two chapbooks, "The Book of Myth" (SC Poetry Initiative, 2009) and "Layers of Song" (Finishing Line Press, 2011). Journal publications include "The Asheville Poetry Review," "Southern Poetry Review," and "Kakalak." She has won poetry awards from the Poetry Society of South Carolina and the North Carolina Poetry Society, and has served as co-director of the highly respected Litchfield Tea & Poetry Series for the past 16 years. A retired English teacher from the University of South Carolina, she has conducted poetry workshops for Coastal Carolina University's OLLI program, as well as for Georgetown County Library. Libby is a lifetime member of the Board of Governors of the SC Academy of Authors. Her new book, "House in Need of Mooring" (Press 53, 2022) is yet another testament to the silver lining of the pandemic.
$25