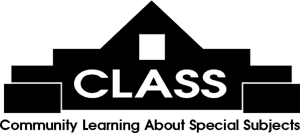 The Moveable Feast features literary luncheons with exciting authors at area restaurants on Fridays, 11 am - 1 pm, $35 each, some exceptions when the book is included with the Feast ticket. Email
[email protected]
or call 843-235-9600 for more information.
Click here to register online!

Friday 01/28/2022 at 11:00 AM
Fiona Davis
(The Magnolia Palace) at Pawleys Plantation
Fiona Davis, New York Times bestselling author of "The Lions of Fifth Avenue," returns with a tantalizing novel about the secrets, betrayal, and murder within one of New York City's most impressive Gilded Age mansions. Eight months since losing her mother in the Spanish flu outbreak of 1919, twenty-one-year-old Lillian Carter's life has completely fallen apart. For the past six years, under the moniker Angelica, Lillian was one of the most sought-after artists' models in New York City, with statues based on her figure gracing landmarks from the Plaza Hotel to the Brooklyn Bridge. But with her mother gone, a grieving Lillian is rudderless and desperate — the work has dried up and a looming scandal has left her entirely without a safe haven. So when she stumbles upon an employment opportunity at the Frick mansion — a building that, ironically, bears her own visage — Lillian jumps at the chance. But the longer she works as a private secretary to the imperious and demanding Helen Frick, the daughter and heiress of industrialist and art patron Henry Clay Frick, the more deeply her life gets intertwined with that of the family—pulling her into a tangled web of romantic trysts, stolen jewels, and family drama that runs so deep, the stakes just may be life or death. Nearly fifty years later, mod English model Veronica Weber has her own chance to make her career — and with it, earn the money she needs to support her family back home — within the walls of the former Frick residence, now converted into one of New York City's most impressive museums. But when she — along with a charming intern/budding art curator named Joshua — is dismissed from the Vogue shoot taking place at the Frick Collection, she chances upon a series of hidden messages in the museum: messages that will lead her and Joshua on a hunt that could not only solve Veronica's financial woes, but could finally reveal the truth behind a decades-old murder in the infamous Frick family.
$62 incl. book

Friday 02/04/2022 at 11:00 AM
Donna Everhart
(The Saints of Swallow Hill) at Kimbel's, Wachesaw
Few writers evoke the complexities of the heart and the gritty fascination of the American South as vividly as Donna Everhart, whose lyrical new novel, set against the background of the Great Depression, is a powerful story of courage, survival, and friendship . . . In the dense pine forests of North Carolina, turpentiners labor, hacking into tree trunks to draw out the sticky sap that gives the Tar Heel State its nickname, and hauling the resin to stills to be refined. Among them is Rae Lynn Cobb and her husband, Warren, who run a small turpentine farm together. Though the work is hard and often dangerous, Rae Lynn, who spent her childhood in an orphanage, is thankful for it — and for her kind if careless husband. When Warren falls victim to his own negligence, Rae Lynn undertakes a desperate act of mercy. To keep herself from jail, she disguises herself as a man and heads to the only place she can think of that might offer anonymity — a turpentine camp in Georgia named Swallow Hill. Swallow Hill is no easy haven. The camp is isolated and squalid, and commissary owner Otis Riddle takes out his frustrations on his browbeaten wife, Cornelia. Although Rae works tirelessly, she becomes a target for Crow, the ever-watchful woods rider who checks each laborer's tally. Delwood Reese, who's come to Swallow Hill hoping for his own redemption, offers "Ray" a small measure of protection, and is determined to improve their conditions. As Rae forges a deeper friendship with both Del and Cornelia, she begins to envision a path out of the camp. But she will have to come to terms with her past, with all its pain and beauty, before she can open herself to a new life and seize the chance to begin again.
$35

Tuesday 02/08/2022 at 11:00 AM
Heather Webb
(The Next Ship Home) at The Village House, Litchfield
Ellis Island, 1902: Two women band together to hold America to its promise: "Give me your tired, your poor... your huddled masses yearning to breathe free." Inspired by true events, The Next Ship Home holds up a mirror to our own times, deftly questioning America's history of prejudice and exclusion while also reminding us of our citizens' singular determination. This is a novel of the dark secrets of Ellis Island, when entry to "the land of the free" promised a better life but often delivered something drastically different, and when immigrant strength and female friendship found ways to triumph even on the darkest days. A young Italian woman arrives on the shores of America, her sights set on a better life. That same day, a young German American woman reports to her first day of work at the immigration center. But Ellis Island isn't a refuge for Francesca or Alma, not when ships depart every day with those who are refused entry to the country and when corruption ripples through every corridor. While Francesca resorts to desperate measures to ensure she will make it off the island, Alma fights for her dreams of becoming a translator even as women are denied the chance. As the two women face the misdeeds of a system known to manipulate and abuse immigrants searching for new hope in America, they form an unlikely friendship — and share a terrible secret — altering their fates and the lives of the immigrants who come after them.
$35

Friday 02/11/2022 at 11:00 AM
Brenda Janowitz
(The Liz Taylor Ring) at The Village House, Litchfield (note change of venue)
Three siblings. A priceless family ring. One legendary love story. In 1978, Lizzie Morgan and Ritchie Schneider embark on a whirlwind romance on the bright beaches and glamorous yachts of Long Island. Over the years, their relationship has its share of ups and downs, including a nine-month hiatus that ends with a stunning eleven-carat ring — one that looks just like the diamond Richard Burton gifted Liz Taylor after their own separation. Like the famous couple, despite the drama that would unfold throughout the Schneiders' marriage, the ring would be there as a symbol of their love ... until it wasn't. Decades later, when the lost ring unexpectedly resurfaces, the Schneiders' three children gather under one roof for the first time in years, eager to get their hands on this beloved, expensive reminder of their departed parents. But determining the fate of the heirloom is no simple task, unearthing old wounds and heartaches the siblings can't ignore. And when the ring reveals a secret that challenges everything they thought they knew about their parents' epic love story, they'll have to decide whether to move forward as a family or let the ring break them once and for all.
$55 incl book

Tuesday 02/15/2022 at 11:00 AM
Ginny Brock
(The Writer's Cottage) at Inlet Affairs
In the opening of the sequel to her first novel "When the South Wind Blows," a helicopter crashes in a storm raging at Charlotte's International Airport. For journalist, Claire Kincaid, racing through the rain into the forbidden zone surrounding the crash site, it's the photo-op of a lifetime. She arrives just in time to snap the sole survivor being dragged from the burning fuselage. But, in the instant that she raises her camera, their eyes meet in a flash of recognition that strikes with the force of lightning. Little does she know that one click of her camera has captured the moment that will change her life forever, sending her down the dark corridors of old family scandals and reigniting a love story that spans generations and dimensions. A love so strong, it refuses to die, threatening to spill into a cauldron of black magic and a miasma of unreality where nothing is as it seems. Clinging to the vestiges of her sanity, Claire hunts for her identity inexorably entwined it seems with that of the unknown man in her photograph.
$35

Friday 02/18/2022 at 11:00 AM
Sarah Penner
(The Lost Apothecary) at Pawleys Plantation
In this addictive and spectacularly imagined debut, a female apothecary secretly dispenses poisons to liberate women from the men who have wronged them — setting three lives across centuries on a dangerous collision course. Rule #1: The poison must never be used to harm another woman. Rule #2: The names of the murderer and her victim must be recorded in the apothecary's register. One cold February evening in 1791, at the back of a dark London alley in a hidden apothecary shop, Nella waits for her newest customer. Once a respected healer, Nella now uses her knowledge for a darker purpose — selling well-disguised poisons to desperate women who would kill to be free of the men in their lives. But when her new customer turns out to be a precocious twelve-year-old named Eliza Fanning, an unexpected friendship sets in motion a string of events that jeopardizes Nella's world and threatens to expose the many women whose names are written in her register. In present day London, aspiring historian Caroline Parcewell spends her tenth wedding anniversary alone, reeling from the discovery of her husband's infidelity. When she discovers an old apothecary vial in the River Thames, she can't resist investigating, only to realize she's found a link to the unsolved "apothecary murders" that haunted London two centuries ago. As she deepens her search, Caroline's life collides with Nella's and Eliza's in a stunning twist of fate — and not everyone will survive. With crackling suspense, unforgettable characters, and searing insight, "The Lost Apothecary" is a subversive and intoxicating exploration of women rebelling against a man's world, the destructive force of revenge, and the remarkable ways that women can save each other despite the barrier of time.
$35

Tuesday 02/22/2022 at 11:00 AM
Bonnie Kistler
(The Cage) at Litchfield Country Club
Combining the propulsive narrative drive of "The Firm" with the psychological complexity of "The Silent Patient," a gripping and original thriller about two professional women – colleagues at an international fashion conglomerate – who enter an elevator together ... but only one is alive when they reach the ground floor.
$35

Friday 02/25/2022 at 11:00 AM
Tracy S. Bailey and Robert N. Jenkins, Sr.
(Overcoming and Forever Free) at DeBordieu Beach Pavilion
Robert N. Jenkins, Sr., one of 13 children born to a rural McClellanville couple, recounts his personal journey overcoming poverty and prejudice to become a member of the Air Force rifle corps, the fourth African American graduate of The Citadel, a graduate of the University of South Carolina's law school, a distinguished attorney providing legal defense for those without means, and ultimately a family court judge meting out justice with fairness and compassion. Through the Jim Crow South of the 50s and 60s and an inequitable education system, despite The Great Society's efforts to balance the scales, Jenkins persevered through hard work, determination, a commitment to learning, and an abiding faith, all of which disallowed "excuses" – for himself, his children, his co-workers, and his clients. Filled with photos and personal remembrances, "Overcoming" is an inspirational reflection on a life well lived. Tracy Swinton Bailey's call to action, "Forever Free," is an intimate look at America's long-standing struggle to adequately educate vulnerable children, offering valuable insights for effecting change in families, communities, and nationwide. With the gap between white academic achievement and that of students of color widening, now is the time to turn our attention to the basics, and few would argue with the fact that the single most essential aspect of a good education is literacy. In "Forever Free," Bailey charts the journey of one such program, her nonprofit Freedom Readers. From a childhood shaped by books to a career promoting the love of reading, she describes the hurdles and rewards of academia, teaching, mobilizing, and fundraising. Bailey outlines clearly and persuasively how Freedom Readers' one-to-one tutoring model has worked in the rural South, and how it can work across the US. This book will inspire and empower readers, and should be placed in the hands of educators and organizers at every level. As a consequence of the two authors' recent publications, it was discovered that they are related, and they will first meet at the Moveable Feast! Join us for a "family reunion."
$40

Friday 03/04/2022 at 11:00 AM
Adele Myers
(The Tobacco Wives) at Kimbel's, Wachesaw
A vibrant historical debut set in 1946 North Carolina following a young female seamstress who uncovers dangerous truths about Big Tobacco. Maddie Sykes is a burgeoning seamstress who's just arrived in Bright Leaf, North Carolina — the tobacco capital of the South — where her aunt has a thriving sewing business. After years of war rations and shortages, Bright Leaf is a prosperous wonderland in full technicolor bloom, and Maddie is dazzled by the bustle of the crisply uniformed female factory workers, the palatial homes, and, most of all, her aunt's glossiest clientele: the wives of the powerful tobacco executives. But she soon learns that Bright Leaf isn't quite the carefree paradise that it seems. A trail of misfortune follows many of the women, including substantial health problems, and although Maddie is quick to believe that this is a coincidence, she inadvertently uncovers evidence that suggests otherwise. Maddie wants to report what she knows, but in a town where everyone depends on Big Tobacco to survive, she doesn't know who she can trust — and fears that exposing the truth may destroy the lives of the proud, strong women with whom she has forged strong bonds. Shedding light on the hidden history of women's activism during the post-war period, at its heart, "The Tobacco Wives" is a deeply human, emotionally satisfying, and dramatic novel about the power of female connection and the importance of seeking truth.
$35

Tuesday 03/08/2022 at 11:00 AM
Billy Baldwin and Bud Hill
(Frances Benjamin Johnston's Carolina) at Caffe Piccolo
After setting up her own photography studio in 1894, in Washington, D.C., Frances Benjamin Johnston was described by The Washington Times as "the only lady in the business of photography in the city." Considered to be one of the first female press photographers in the United States, she took pictures of news events and architecture and made portraits of political and social leaders for over five decades. From early on, she was conscious of her role as a pioneer for women in photography, telling a reporter in 1893, "It is another pet theory with me that there are great possibilities in photography as a profitable and pleasant occupation for women, and I feel that my success helps to demonstrate this, and it is for this reason that I am glad to have other women know of my work," writes the Museum of Modern Art. A woman of resolve, Frances Benjamin Johnston came to South Carolina at the height of the Great Depression and with the support of the Carnegie Survey of Architecture of the South took more than 600 photographs. These are catalogued now on the Library of Congress site, and from them the book collaborators chose some of the best to couple with clips of text from the 1941 "WPA Guide to South Carolina."
$35

Friday 03/11/2022 at 11:00 AM
Bill Noel & Angelica Cruz
(Sea Fog) at Ocean One, Litchfield
It perfectly fits Bill Noel's off-kilter imagination to celebrate Halloween in the spring! We last heard from Bill on March 15, 2020, after which the world shut down for Covid and during which he wrote three books ("Faith," "The Tipping Point" and "Sea Fog"). All will be available but "Sea Fog" featured, as his co-author, daughter Angelica, joins him. Halloween is traditionally filled with ghosts, goblins, and ghouls but this year the holiday brings something more sinister to the small South Carolina barrier island of Folly Beach. The popular fall holiday has never been a favorite of retired bureaucrat Chris Landrum but that didn't stop his friend Charles Fowler from convincing him to tour a haunted house sponsored by a local charity. In addition to being faced with the scary scenes that appear in most haunted houses, they stumble across a dead body — a real dead body. Stir into the cauldron a Wiccan family, a Christian minister, an egotistical dentist, a ghost-hunting couple, and a dog the size of a Fiat and you have the makings of a mystery that Chris and Charles must solve before their bodies are added into the haunted house.
$35

Friday 03/18/2022 at 11:00 AM
Kimberly Belle
(My Darling Husband) at Litchfield Country Club
Everyone is about to know what her husband isn't telling her ... Jade and Cam Lasky are by all accounts a happily married couple with two adorable kids, a spacious home and a rapidly growing restaurant business. But their world is tipped upside down when Jade is confronted by a masked home invader. As Cam scrambles to gather the ransom money, Jade starts to wonder if they're as financially secure as their lifestyle suggests, and what other secrets her husband is keeping from her. Cam may be a good father, a celebrity chef and a darling husband, but there's another side he's kept hidden from Jade that has put their family in danger. Unbeknownst to Cam and Jade, the home invader has been watching them and is about to turn their family secrets into a public scandal. With riveting twists and a breakneck pace, "My Darling Husband" is an utterly compelling thriller that once again showcases Kimberly Belle's ("The Marriage Lie" and "Dear Wife") exceptional talent for domestic suspense.
$35

Friday 03/25/2022 at 11:00 AM
Nina de Gramont
(The Christie Affair) at Ocean One, Litchfield
A beguiling novel of star-crossed lovers, heartbreak, revenge, and murder — and a brilliant re-imagination of one of the most talked-about unsolved mysteries of the twentieth century. The greatest mystery wasn't Agatha Christie's disappearance in those eleven infamous days, it's what she discovered. London, 1925: In a world of townhomes and tennis matches, socialites and shooting parties, Miss Nan O'Dea became Archie Christie's mistress, luring him away from his devoted and well-known wife, Agatha Christie. The question is, why? Why destroy another woman's marriage, why hatch a plot years in the making, and why murder? How was Nan O'Dea so intricately tied to those eleven mysterious days that Agatha Christie went missing?
$60 incl. book

Friday 04/01/2022 at 11:00 AM
Karen White
(The Shop on Royal Street) at 21 Main, North Myrtle Beach
Nola Trenholm is hopeful for a fresh start in the Big Easy but must deal with ghosts from her past — as well as new ones — in this first book in a spin-off series of Karen White's New York Times bestselling Tradd Street novels. After a difficult detour on her road to adulthood, Nola Trenholm is looking to begin anew in New Orleans, and what better way to start her future than with her first house? But the historic fixer-upper she buys comes with even more work than she anticipated when the house's previous occupants don't seem to be ready to depart. Although she can't communicate with ghosts like her stepmother can, luckily Nola knows someone in New Orleans who is able to — even if he's the last person on earth she wants anything to do with ever again. Beau Ryan comes with his own dark past — a past that involves the disappearance of his sister and parents during Hurricane Katrina — and he's connected to the unsolved murder of a woman who once lived in the old Creole cottage Nola is determined to make her own...whether the resident restless spirits agree or not.
$40

Tuesday 04/05/2022 at 11:00 AM
Sally Hepworth
(The Younger Wife) at The Village House, Litchfield
Stephen Aston is getting married again. The only problem is he's still married to his first wife, even though she is in a care facility for dementia. But he'll take care of that easily, by divorcing her — even if his adult daughters protest. Tully and Rachel Aston look upon Heather as nothing but an interloper. Heather is the same age as Rachel and even younger than Tully. Clearly she's a golddigger and after their father's money. Heather has secrets that she's keeping close, and reasons of her own for wanting to marry Stephen. With their mother unable to speak for herself, Tully and Rachel are determined to get to the truth about their family's secrets, the new wife closing in, and who their father really is. But will getting to the truth unleash the most dangerous impulses...in all of them? Author Hepworth is based in Melbourne, Australia. She is the author of seven books, most notably "The Secrets of Midwives" (2015) and "The Good Sister," which won the 2021 adult crime novel Davitt Award.
$35

Friday 04/08/2022 at 11:00 AM
Kristy Woodson Harvey
(The Wedding Veil) at Pawleys Plantation
The New York Times bestselling author of "Under the Southern Sky" and the Peachtree Bluff series brings "her signature wit, charm, and heart" (Woman's World) to this sweeping new novel following four women across generations, bound by a beautiful wedding veil and a connection to the famous Vanderbilt family. Present Day: Julia Baxter's wedding veil, bequeathed to her great-grandmother by a mysterious woman on a train in the 1930s, has passed through generations of her family as a symbol of a happy marriage. But on the morning of her wedding day, something tells her that even the veil's good luck isn't enough to make her marriage last forever. Overwhelmed and panicked, she escapes to the Virgin Islands to clear her head. Meanwhile, her grandmother Babs is also feeling shaken. Still grieving the death of her beloved husband, she decides to move out of the house they once shared and into a retirement community. Though she hopes it's a new beginning, she does not expect to run into an old flame, dredging up the same complicated emotions she felt a lifetime ago. 1914: Socialite Edith Vanderbilt is struggling to manage the luxurious Biltmore Estate after the untimely death of her cherished husband. With 250 rooms to oversee and an entire village dependent on her family to stay afloat, Edith is determined to uphold the Vanderbilt legacy — and prepare her free-spirited daughter Cornelia to inherit it — in spite of her family's deteriorating financial situation. But Cornelia has dreams of her own. Asheville, North Carolina has always been her safe haven away from the prying eyes of the press, but as she explores more of the rapidly changing world around her, she's torn between upholding tradition and pursuing the exciting future that lies beyond Biltmore's gilded gates. In the vein of Therese Anne Fowler's "A Well-Behaved Woman" and Jennifer Robson's "The Gown," "The Wedding Veil" brings to vivid life a group of remarkable women forging their own paths — and explores the mystery of a national heirloom lost to time.
$60 incl. book

Tuesday 04/12/2022 at 11:00 AM
Jane Green
(Sister Stardust) at The Village House, Litchfield
In her first novel inspired by a true story, Jane Green re-imagines the life of troubled icon Talitha Getty in this transporting story from a forgotten chapter of the Swinging '60s. From afar Talitha's life seemed perfect. In her twenties, and already a famous model and actress, she moved from London to a palace in Marrakesh, with her husband Paul Getty, the famous oil heir. There she presided over a swirling ex-pat scene filled with music, art, free love and a counterculture taking root across the world. When Claire arrives in London from her small town, she never expects to cross paths with a woman as magnetic as Talitha Getty. Yearning for the adventure and independence, she's swept off to Marrakesh, where the two become kindred spirits. But beneath Talitha's glamorous facade lurks a darkness few can understand. As their friendship blossoms and the two grow closer, the realities of Talitha's precarious existence set off a chain of dangerous events that could alter Claire's life forever.
$35

Friday 04/15/2022 at 11:00 AM
Kimberly Brock
(The Lost Book of Eleanor Daare) at Litchfield Country Club
What happened to the Lost Colony of Roanoke remains a mystery, but the women who descended from Eleanor Dare have long known the truth lies in what she left behind: a message carved onto a large stone and the contents of her treasured Commonplace Book. Brought from England on Eleanor's fateful voyage to the New World, her book was passed down through the fifteen generations of daughters who followed as they came of age. Thirteen-year-old Alice had been next in line to receive it, but her mother's tragic death fractured the unbroken legacy and the Dare Stone and the shadowy history recorded in the book faded into memory. Or so Alice hoped. In the waning days of World War Two, Alice is a young widow and a mother herself when she is unexpectedly presented with her birthright: the deed to Evertell, her abandoned family home and the history she thought forgotten. Determined to sell the property and step into a future free of the past, Alice returns to Savannah with her own thirteen-year-old daughter, Penn, in tow. But when Penn's curiosity over the lineage she never knew begins to unveil secrets from beneath every stone and bone and shell of the old house and Eleanor's book is finally found, Alice is forced to reckon with the sacrifices made for love and the realities of their true inheritance as daughters of Eleanor Dare. In this sweeping tale from award-winning author Kimberly Brock, the answers to a real-life mystery may be found in the pages of a story that was always waiting to be written.
$35

Tuesday 04/19/2022 at 11:00 AM
Taylor Brown
(Wingwalkers) at Ocean One, Litchfield
A former WWI ace pilot and his wingwalker wife barnstorm across Depression-era America performing acts of aerial daring. "Wingwalkers" is one-part epic adventure, one-part love story, and, as is the signature for critically-acclaimed author Taylor Brown, one large part American history. The novel braids the adventures of Della and Zeno Marigold, a vagabond couple that funds their journey to the west coast in the middle of the Great Depression by performing death-defying aerial stunts from town to town, together with the life of the author (and thwarted fighter pilot) William Faulkner, whom the couple ultimately inspires during a dramatic air show—with unexpected consequences for all. Brown has taken a tantalizing tidbit from Faulkner's real life — an evening's chance encounter with two daredevils in New Orleans — and set it aloft in this fabulous novel. With scintillating prose and an action-packed plot, he has captured the true essence of a bygone era and shed a new light on the heart and motivations of one of Americ''s greatest authors.
$35

Friday 04/22/2022 at 11:00 AM
Kathleen West
(Home or Away) at Kimbel's, Wachesaw
Two friends, one Olympic dream, and the choice that stood in the way. Once Leigh and Susy were close friends and teammates bound for Olympic hockey gold, but when Leigh's sure-fire plan to make the final roster backfired, she left everything behind to start over, including the one person who knew her secret. Two decades later, Leigh's a successful investment banker, happily married, and the mom of a hockey prodigy, so when a career opportunity lands the family back in Minnesota, Leigh takes the shot for her kid. Back in the ultra-competitive world she left behind, the move puts her in Susy's orbit, a daily reminder of how Leigh watched from the sidelines as her former teammate went on to Olympic glory.
$35

Friday 04/29/2022 at 11:00 AM
Ellery Adams
(The Vanishing Type) at Litchfield Country Club
Bookstore owner Nora Pennington and the rest of the Secret, Book, and Scone Society must solve a murder as cold as the winter in a new mystery from New York Times bestselling author of 50 cozy mysteries. While January snow falls outside in Miracle Springs, North Carolina, Nora Pennington is encouraging customers to cozy up indoors with a good book. Even though the shop and her bibliotherapy sessions keep Nora busy during the day, her nights are a little too quiet — until Deputy Andrews pulls Nora into the sci-fi section and asks her to help him plan a wedding proposal. His bride-to-be, Hester, loves "Little Women," and Nora sets to work arranging a special screening at the town's new movie theater. But right before the deputy pops the question, Nora makes an unsettling discovery — someone has mutilated all her store's copies of "The Scarlet Letter," slicing angrily into the pages wherever Hester Prynne's name is mentioned. The coincidence disturbs Nora, who's one of the few in Miracle Springs who knows that Hester gave up a baby for adoption many years ago. Her family heaped shame on her, and Hester still feels so guilty that she hasn't even told her future husband. But when a dead man is found on a hiking trail just outside town, carrying a rare book, the members of the Secret, Book, and Scone Society unearth a connection to Hester's past. Someone is intent on bringing the past to light, and it's not just Hester's relationship at stake, but her life...
$35