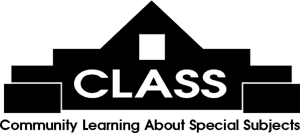 The Moveable Feast features literary luncheons with exciting authors at area restaurants on Fridays, 11 am - 1 pm, $30 each, some exceptions when the book is included with the Feast ticket. Email
[email protected]
or call 843-235-9600 for more information.
Click here to register online!

Friday 12/10/2021 at 11:00 AM
Steve Roberts - FULL!
(Cokie, A Life Well Lived) at Kimbel's, Wachesaw
The extraordinary life and legacy of legendary journalist Cokie Roberts — a trailblazer for women — remembered by her friends and family. Through her visibility and celebrity, Cokie Roberts was an inspiration and a role model for innumerable women and girls. A fixture on national television and radio for more than 40 years, she also wrote five bestselling books focusing on the role of women in American history. She was portrayed on Saturday Night Live, name checked on the West Wing, and featured on magazine covers. She joked with Jay Leno, balanced a pencil on her nose for David Letterman, and was the answer to numerous crossword puzzle clues. Many dogs, and at least one dairy cow, were named for her. When the legendary 1980s Spy Magazine ran a diagram documenting all her connections with the headline "Cokie Roberts – Moderately Well-Known Broadcast Journalist or Center of the Universe?" they were only half-joking.
$60 incl book

Tuesday 12/14/2021 at 11:00 AM
Miranda & Thomas Johnson - FULL!
(Worlds Unmasked) at Caffe Piccolo
A poet and his photographer daughter ride out the strange, troubling times of the coronavirus pandemic together, producing mid-stream a haunting book of black and white images that reveal the raw edges – our own and the worlds' around us – with provocative and restorative haiku footnotes. As a body of work, capturing the strange dichotomy experienced through Covid – both the alienation of society and the grateful appreciation of self – Worlds Unmasked exposes the isolation, loneliness, and despair of feared illness amidst political, social and economic upheaval, countered by the restorative hope found in the beauty and resilience of nature … and human nature. Photographer Miranda Johnson skates on the raw edge of the outsider, seeing herself and others, natural and manmade objects, past and present in and around the mountain town of Asheville, North Carolina, and the coastal island of Hilton Head, South Carolina. Poet Thomas Johnson pins each image to your heart with the economic epiphany of a 17-syllable haiku. Their shared artist gene raises the collection to a level of integration until it is hard to imagine one without the other. share these images in an effort to connect all of us on our journey of human frailty." Together her camera, his pen capture the solace that we are not alone in our isolation.
$30

Friday 12/17/2021 at 11:00 AM
Lori Anne Goldstein - FULL!
(Love, Theodosia) at Kimbel's, Wachesaw
A Romeo & Juliet tale for Hamilton! fans. In post-American Revolution New York City, Theodosia Burr, a scholar with the skills of a socialite, is all about charming the right people on behalf of her father—Senator Aaron Burr, who is determined to win the office of president in the pivotal election of 1800. Meanwhile, Philip Hamilton, the rakish son of Alexander Hamilton, is all about being charming on behalf of his libido. When the two first meet, it seems the ongoing feud between their politically opposed fathers may be hereditary. But soon, Theodosia and Philip must choose between love and family, desire and loyalty, and preserving the legacy their flawed fathers fought for or creating their own. "Love, Theodosia" is a smart, funny, swoony take on a fiercely intelligent woman with feminist ideas ahead of her time who has long-deserved center stage. A refreshing spin on the Hamiltonian era and the characters we have grown to know and love. It's also a heartbreaking romance of two star-crossed lovers, an achingly bittersweet "what if." Despite their fathers' bitter rivalry, Theodosia and Philip are drawn to each other and, in what unrolls like a Jane Austen novel of manners, we find ourselves entangled in the world of Hamilton and Burr once again as these heirs of famous enemies are driven together despite every reason not to be.
$30

Friday 01/14/2022 at 11:00 AM
Diane Chamberlain
(The Last House on the Street) at Pawleys Plantation
1965 – Growing up in the well-to-do town of Round Hill, North Carolina, Ellie Hockley was raised to be a certain type of proper Southern lady. Enrolled in college and all but engaged to a bank manager, Ellie isn't as committed to her expected future as her family believes. She's chosen to spend her summer break as a volunteer helping to register black voters. But as Ellie follows her ideals fighting for the civil rights of the marginalized, her scandalized parents scorn her efforts, and her neighbors reveal their prejudices. And when she loses her heart to a fellow volunteer, Ellie discovers the frightening true nature of the people living in Round Hill. 2010 – Architect Kayla Carter and her husband designed a beautiful house for themselves in Round Hill's new development, Shadow Ridge Estates. It was supposed to be a home where they could raise their three-year-old daughter and grow old together. Instead, it's the place where Kayla's husband died in an accident ― a fact known to a mysterious woman who warns Kayla against moving in. The woods and lake behind the property are reputed to be haunted, and the new home has been targeted by vandals leaving threatening notes. And Kayla's neighbor Ellie Hockley is harboring long buried secrets about the dark history of the land where her house was built. Two women. Two stories. Both on a collision course with the truth—no matter what that truth may bring to light - in Diane Chamberlain's riveting, powerful novel about the search for justice.
$35

Friday 01/21/2022 at 11:00 AM
Kerri Maher
(The Paris Bookseller) at Kimbel's, Wachesaw
Discover the dramatic story of how a humble bookseller fought against incredible odds to bring one of the most important books of the 20th century to the world in this new novel from the author of "The Girl in the White Gloves." When bookish young American Sylvia Beach opens Shakespeare and Company on a quiet street in Paris in 1919, she has no idea that she and her new bookstore will change the course of literature itself. Shakespeare and Company is more than a bookstore and lending library: Many of the most prominent writers of the Lost Generation, like Ernest Hemingway, consider it a second home. It's where some of the most important literary friendships of the twentieth century are forged — none more so than the one between Irish writer James Joyce and Sylvia herself. When Joyce's controversial novel "Ulysses" is banned, Beach takes a massive risk and publishes it under the auspices of Shakespeare and Company. But the success and notoriety of publishing the most infamous and influential book of the century comes with steep costs. The future of her beloved store itself is threatened when "Ulysses'" success brings other publishers to woo Joyce away. Her most cherished relationships are put to the test as Paris is plunged deeper into the Depression and many expatriate friends return to America. As she faces painful personal and financial crises, Sylvia — a woman who has made it her mission to honor the life-changing impact of books — must decide what Shakespeare and Company truly means to her.
$35

Friday 01/28/2022 at 11:00 AM
Fiona Davis
(The Magnolia Palace) at Pawleys Plantation
Fiona Davis, New York Times bestselling author of "The Lions of Fifth Avenue," returns with a tantalizing novel about the secrets, betrayal, and murder within one of New York City's most impressive Gilded Age mansions. Eight months since losing her mother in the Spanish flu outbreak of 1919, twenty-one-year-old Lillian Carter's life has completely fallen apart. For the past six years, under the moniker Angelica, Lillian was one of the most sought-after artists' models in New York City, with statues based on her figure gracing landmarks from the Plaza Hotel to the Brooklyn Bridge. But with her mother gone, a grieving Lillian is rudderless and desperate — the work has dried up and a looming scandal has left her entirely without a safe haven. So when she stumbles upon an employment opportunity at the Frick mansion — a building that, ironically, bears her own visage — Lillian jumps at the chance. But the longer she works as a private secretary to the imperious and demanding Helen Frick, the daughter and heiress of industrialist and art patron Henry Clay Frick, the more deeply her life gets intertwined with that of the family—pulling her into a tangled web of romantic trysts, stolen jewels, and family drama that runs so deep, the stakes just may be life or death. Nearly fifty years later, mod English model Veronica Weber has her own chance to make her career — and with it, earn the money she needs to support her family back home — within the walls of the former Frick residence, now converted into one of New York City's most impressive museums. But when she — along with a charming intern/budding art curator named Joshua — is dismissed from the Vogue shoot taking place at the Frick Collection, she chances upon a series of hidden messages in the museum: messages that will lead her and Joshua on a hunt that could not only solve Veronica's financial woes, but could finally reveal the truth behind a decades-old murder in the infamous Frick family.
$62 incl. book

Friday 02/04/2022 at 11:00 AM
Donna Everhart
(The Saints of Swallow Hill) at Kimbel's, Wachesaw
Few writers evoke the complexities of the heart and the gritty fascination of the American South as vividly as Donna Everhart, whose lyrical new novel, set against the background of the Great Depression, is a powerful story of courage, survival, and friendship . . . In the dense pine forests of North Carolina, turpentiners labor, hacking into tree trunks to draw out the sticky sap that gives the Tar Heel State its nickname, and hauling the resin to stills to be refined. Among them is Rae Lynn Cobb and her husband, Warren, who run a small turpentine farm together. Though the work is hard and often dangerous, Rae Lynn, who spent her childhood in an orphanage, is thankful for it — and for her kind if careless husband. When Warren falls victim to his own negligence, Rae Lynn undertakes a desperate act of mercy. To keep herself from jail, she disguises herself as a man and heads to the only place she can think of that might offer anonymity — a turpentine camp in Georgia named Swallow Hill. Swallow Hill is no easy haven. The camp is isolated and squalid, and commissary owner Otis Riddle takes out his frustrations on his browbeaten wife, Cornelia. Although Rae works tirelessly, she becomes a target for Crow, the ever-watchful woods rider who checks each laborer's tally. Delwood Reese, who's come to Swallow Hill hoping for his own redemption, offers "Ray" a small measure of protection, and is determined to improve their conditions. As Rae forges a deeper friendship with both Del and Cornelia, she begins to envision a path out of the camp. But she will have to come to terms with her past, with all its pain and beauty, before she can open herself to a new life and seize the chance to begin again.
$35

Tuesday 02/08/2022 at 11:00 AM
Heather Webb
(The Next Ship Home) at The Village House, Litchfield
Ellis Island, 1902: Two women band together to hold America to its promise: "Give me your tired, your poor... your huddled masses yearning to breathe free." Inspired by true events, The Next Ship Home holds up a mirror to our own times, deftly questioning America's history of prejudice and exclusion while also reminding us of our citizens' singular determination. This is a novel of the dark secrets of Ellis Island, when entry to "the land of the free" promised a better life but often delivered something drastically different, and when immigrant strength and female friendship found ways to triumph even on the darkest days. A young Italian woman arrives on the shores of America, her sights set on a better life. That same day, a young German American woman reports to her first day of work at the immigration center. But Ellis Island isn't a refuge for Francesca or Alma, not when ships depart every day with those who are refused entry to the country and when corruption ripples through every corridor. While Francesca resorts to desperate measures to ensure she will make it off the island, Alma fights for her dreams of becoming a translator even as women are denied the chance. As the two women face the misdeeds of a system known to manipulate and abuse immigrants searching for new hope in America, they form an unlikely friendship — and share a terrible secret — altering their fates and the lives of the immigrants who come after them.
$35

Friday 02/11/2022 at 11:00 AM
Brenda Janowitz
(The Liz Taylor ring) at DeBordieu Colony Clubhouse
Three siblings. A priceless family ring. One legendary love story. In 1978, Lizzie Morgan and Ritchie Schneider embark on a whirlwind romance on the bright beaches and glamorous yachts of Long Island. Over the years, their relationship has its share of ups and downs, including a nine-month hiatus that ends with a stunning eleven-carat ring — one that looks just like the diamond Richard Burton gifted Liz Taylor after their own separation. Like the famous couple, despite the drama that would unfold throughout the Schneiders' marriage, the ring would be there as a symbol of their love ... until it wasn't. Decades later, when the lost ring unexpectedly resurfaces, the Schneiders' three children gather under one roof for the first time in years, eager to get their hands on this beloved, expensive reminder of their departed parents. But determining the fate of the heirloom is no simple task, unearthing old wounds and heartaches the siblings can't ignore. And when the ring reveals a secret that challenges everything they thought they knew about their parents' epic love story, they'll have to decide whether to move forward as a family or let the ring break them once and for all.
$55 incl book

Tuesday 02/15/2022 at 11:00 AM
Ginny Brock
(The Writer's Cottage) at Inlet Affairs
In the opening of the sequel to her first novel "When the South Wind Blows," a helicopter crashes in a storm raging at Charlotte's International Airport. For journalist, Claire Kincaid, racing through the rain into the forbidden zone surrounding the crash site, it's the photo-op of a lifetime. She arrives just in time to snap the sole survivor being dragged from the burning fuselage. But, in the instant that she raises her camera, their eyes meet in a flash of recognition that strikes with the force of lightning. Little does she know that one click of her camera has captured the moment that will change her life forever, sending her down the dark corridors of old family scandals and reigniting a love story that spans generations and dimensions. A love so strong, it refuses to die, threatening to spill into a cauldron of black magic and a miasma of unreality where nothing is as it seems. Clinging to the vestiges of her sanity, Claire hunts for her identity inexorably entwined it seems with that of the unknown man in her photograph.
$35

Friday 02/18/2022 at 11:00 AM
To be announced

Tuesday 02/22/2022 at 11:00 AM
Bonnie Kistler
(The Cage) at Litchfield Country Club
Combining the propulsive narrative drive of "The Firm" with the psychological complexity of "The Silent Patient," a gripping and original thriller about two professional women – colleagues at an international fashion conglomerate – who enter an elevator together ... but only one is alive when they reach the ground floor.
$35

Friday 02/25/2022 at 11:00 AM
Tracy S. Bailey and Robert N. Jenkins, Sr.
at DeBordieu Colony Clubhouse
Robert N. Jenkins, Sr., one of 13 children born to a rural McClellanville couple, recounts his personal journey overcoming poverty and prejudice to become a member of the Air Force rifle corps, the fourth African American graduate of The Citadel, a graduate of the University of South Carolina's law school, a distinguished attorney providing legal defense for those without means, and ultimately a family court judge meting out justice with fairness and compassion. Through the Jim Crow South of the 50s and 60s and an inequitable education system, despite The Great Society's efforts to balance the scales, Jenkins persevered through hard work, determination, a commitment to learning, and an abiding faith, all of which disallowed "excuses" – for himself, his children, his co-workers, and his clients. Filled with photos and personal remembrances, "Overcoming" is an inspirational reflection on a life well lived. A memoir and a call to action, Tracy Swinton Bailey's "Forever Free" is an intimate look at America's long-standing struggle to adequately educate vulnerable children, offering valuable insights for effecting change in families, communities, and nationwide. With the gap between white academic achievement and that of students of color widening, now is the time to turn our attention to the basics, and few would argue with the fact that the single most essential aspect of a good education is literacy. In "Forever Free," Bailey charts the journey of one such program, her nonprofit Freedom Readers. From a childhood shaped by books to a career promoting the love of reading, she describes the hurdles and rewards of academia, teaching, mobilizing, and fundraising. Bailey outlines clearly and persuasively how Freedom Readers' one-to-one tutoring model has worked in the rural South, and how it can work across the US. This book will inspire and empower readers, and should be placed in the hands of educators and organizers at every level. As a consequence of the two authors' recent publications, it was discovered that they are related, and they will first meet at the Moveable Feast! Join us for a "family reunion."
$40

Friday 03/04/2022 at 11:00 AM
Adele Myers
(The Tobacco Wives) at Kimbel's, Wachesaw
A vibrant historical debut set in 1946 North Carolina following a young female seamstress who uncovers dangerous truths about Big Tobacco. Maddie Sykes is a burgeoning seamstress who's just arrived in Bright Leaf, North Carolina — the tobacco capital of the South — where her aunt has a thriving sewing business. After years of war rations and shortages, Bright Leaf is a prosperous wonderland in full technicolor bloom, and Maddie is dazzled by the bustle of the crisply uniformed female factory workers, the palatial homes, and, most of all, her aunt's glossiest clientele: the wives of the powerful tobacco executives. But she soon learns that Bright Leaf isn't quite the carefree paradise that it seems. A trail of misfortune follows many of the women, including substantial health problems, and although Maddie is quick to believe that this is a coincidence, she inadvertently uncovers evidence that suggests otherwise. Maddie wants to report what she knows, but in a town where everyone depends on Big Tobacco to survive, she doesn't know who she can trust — and fears that exposing the truth may destroy the lives of the proud, strong women with whom she has forged strong bonds. Shedding light on the hidden history of women's activism during the post-war period, at its heart, "The Tobacco Wives" is a deeply human, emotionally satisfying, and dramatic novel about the power of female connection and the importance of seeking truth.
$35

Friday 03/11/2022 at 11:00 AM
Bill Noel & Angelica Cruz
(Sea Fog) at Ocean One, Litchfield
It perfectly fits Bill Noel's off-kilter imagination to celebrate Halloween in the spring! We last heard from Bill on March 15, 2020, after which the world shut down for Covid and during which he wrote three books ("Faith," "The Tipping Point" and "Sea Fog"). All will be available but "Sea Fog" featured, as his co-author, daughter Angelica, joins him. Halloween is traditionally filled with ghosts, goblins, and ghouls but this year the holiday brings something more sinister to the small South Carolina barrier island of Folly Beach. The popular fall holiday has never been a favorite of retired bureaucrat Chris Landrum but that didn't stop his friend Charles Fowler from convincing him to tour a haunted house sponsored by a local charity. In addition to being faced with the scary scenes that appear in most haunted houses, they stumble across a dead body — a real dead body. Stir into the cauldron a Wiccan family, a Christian minister, an egotistical dentist, a ghost-hunting couple, and a dog the size of a Fiat and you have the makings of a mystery that Chris and Charles must solve before their bodies are added into the haunted house.
$35

Friday 03/18/2022 at 11:00 AM
Kimberly Belle
(My Darling Husband) at Litchfield Country Club
Everyone is about to know what her husband isn't telling her ... Jade and Cam Lasky are by all accounts a happily married couple with two adorable kids, a spacious home and a rapidly growing restaurant business. But their world is tipped upside down when Jade is confronted by a masked home invader. As Cam scrambles to gather the ransom money, Jade starts to wonder if they're as financially secure as their lifestyle suggests, and what other secrets her husband is keeping from her. Cam may be a good father, a celebrity chef and a darling husband, but there's another side he's kept hidden from Jade that has put their family in danger. Unbeknownst to Cam and Jade, the home invader has been watching them and is about to turn their family secrets into a public scandal. With riveting twists and a breakneck pace, "My Darling Husband" is an utterly compelling thriller that once again showcases Kimberly Belle's ("The Marriage Lie" and "Dear Wife") exceptional talent for domestic suspense.
$35

Friday 03/25/2022 at 11:00 AM
To be announced