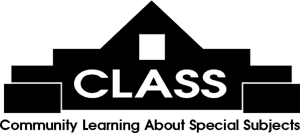 The Moveable Feast offers monthly luncheons featuring presenters on a broad range of cultural topics (music, art, drama, history, and some literature, mostly by local and CLASS-published authors). Each is individually priced. Email
[email protected]
or call 843-235-9600 for more information.
Click here to register online!

Friday 07/15/2022 at 6:30 PM
Mike Lassiter
(Our Vanishing Americana South Carolina) at Waccamaw Neck Branch Library
"Our Vanishing Americana South Carolina" is a one-hour documentary that follows Mike Lassiter on his journey across South Carolina capturing the stories of historic, often family-run businesses, that line main streets from the coast to the upstate. Visits include general and grocery stores, pharmacies with ice cream fountains, classic old movie houses, barber shops, landmark restaurants, and more. Presented by SCETV and filmed over the past year by Susie Films, the documentary is scheduled for broadcast in the ETV viewing area in August 2022, followed by a national release. The book on which the film is based will be available for sale and signing at the Friends Center.
$0.00 |
menu available

Tuesday 07/19/2022 at 11:00 AM
Flo Phillips & Keels Swinnie
(Goodnight Pawleys Island) at Caffe Piccolo
This summer's kidlit hit is already waiting for delivery of its second printing, as the residents of and visitors to Pawleys Island discover "Miss Flo" (lifetime educator, tutor, and host of manners classes and summer enrichment camps) and Keels (popular area artist of the whimsical illustrations). Their charming rhymed recounting of a summer day on the blessed isle is the perfect take-home memento.
$25

Tuesday 08/02/2022 at 11:00 AM
Mary Perdue
(Landaluce: The Story of Seattle Slew's First Champion) at Caffe Piccolo
When Triple Crown winner Seattle Slew retired from racing in 1978 to stand at stud at Spendthrift Farm, no one could be certain he would be a successful sire. But just four years later, his dark bay daughter Landaluce won the Hollywood Lassie Stakes by twenty-one lengths — a margin of victory that remains the largest ever in any race by a two-year-old at Hollywood Park. California horse racing had a new superstar, and Slew was launched on a stud career that would make him one of the most influential sires in North America. Like her father, Landaluce soon became a national celebrity, and was poised to become the next American super-horse. But those dreams ended when the two-year-old died in her stall at Santa Anita four months later, the victim of a swift and mysterious illness. Today, with her "I Love Luce" bumper stickers long gone, the filly has been largely forgotten. In "Landaluce: The Story of Seattle Slew's First Champion," Mary Perdue tells the story of a horse whose short but meteoric career could have changed racing history forever. Sparking comparisons to Ruffian, Landaluce helped elevate California horse racing to the national stage and could have been the first filly to ever win the Triple Crown. In telling this story, Perdue explores the lives and careers of Landaluce's breeders, owners, and trainer, D. Wayne Lukas, as well as her famous sire Seattle Slew — and shows not only how one filly captured the imagination of racing fans across the country but also set the stage for another filly turned super-horse, Zenyatta, in the decades to come.
$25