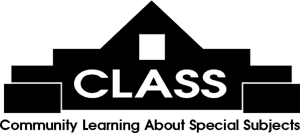 The Moveable Feast offers monthly luncheons featuring presenters on a broad range of cultural topics (music, art, drama, history, and some literature, mostly by local and CLASS-published authors). Each is individually priced. Email
[email protected]
or call 843-235-9600 for more information.
Click here to register online!

Tuesday 04/04/2023 at 11:00 AM
Patricia Falvey - FULL!
(The Titanic Sisters) at Caffe Piccolo
Patricia Falvey's fourth work of historical fiction (following "The Yellow House," "The Linen Queen," and "The Girls of Ennismore") explores the relationship between two sisters whose lives take very different directions after the perilous voyage from Ireland to America aboard the "Titanic." Delia and Nora, "as different as sisters can be," face contrasting futures until a distant relative provides the means for their emigration to New York. Once there, Delia, constantly slighted, will be a lowly maid in a modest household, while her always favored sister Nora will be a governess for a well-to-do family. They board the majestic new ocean liner making its maiden voyage, with hopes, on Delia's part, that she and her sister might become closer during the trip. In the wake of that fateful journey, Delia embarks on a deception that brings happiness within reach for the first time, but has repercussions impossible to foresee.
$35

Tuesday 04/11/2023 at 11:00 AM
Teri M. Brown
(Sunflowers Beneath the Snow and An Enemy Like Me) at Pawleys Tap & Pour
After garnering six awards in 2022 for her first historical fiction, Teri Brown has written a compelling second novel. In "Sunflowers Beneath the Snow," she explored the tenacity of women, showing that even in grueling circumstances (i.e., Ukraine under Soviet control), they can, and do, experience all the good things life has to offer – compassion, joy, love, faith, and wonder. Now, in "An Enemy Like Me," Brown uses the backdrop of World War II to show the angst experienced by her first-generation American protagonist, his wife, and his four-year-old son as he left for and fought in a war he did not create. Here, she explores the concepts of xenophobia, intrafamily dynamics, and the recognition that war is not won and lost by nations, but by ordinary men and women and the families who support them. We are watching this drama play out again.
$35

Tuesday 04/18/2023 at 11:00 AM
Liz Newall
(You Don't Have to Tell Everything You Know) at Quigley's Next Door
Liz Newall grew up in the tiny cotton town of Starr in upstate South Carolina where she heard many a-story, some joyfully repeated, others barely whispered. She's been a teacher, peach picker, freelance writer, and longtime managing editor of "Clemson World" alumni magazine. Now retired, she lives on the family farm in the Wild Hog community of Pendleton, S.C., with her husband, Billy, and their dogs, King and Jessi. Her first work of historical fiction tracks the life of Isamar Woods Jones McGee, born in upstate South Carolina into a second family in 1865, one month after the Civil War ended. Her life is a product of unsettled times, family dynamics, and the human condition. She tells her story and those of the people around her through journal entries, which she annotates and amends in her final days. Her travels take her down the Savannah River and to the 1901 Charleston Exposition where she meets Beautiful Jim Key, billed as the world's smartest horse, and a young Nancy Columbia, the Inuit star of stage and screen in the early 1900s. Isamar's life and times offer a fascinating, often funny, sometimes complex testament to the joys and sorrows of the human heart... regardless of era.
$35

Tuesday 04/25/2023 at 11:00 AM
Patricia Kolencik & Jane Petrone - FULL!
(Wachesaw & Richmond Hill Plantations: A Short History) at Kimbel's, Wachesaw
After several years researching, fact checking, writing, editing, polishing and proofing, Patty & Jane are ready to share the fascinating history of their community. Step back in time as these two lifelong educators take you on a captivating journey through the centuries to reveal the complex historical account of two intertwined antebellum rice plantations, Wachesaw and Richmond Hill. This intriguing trek through the passage of time will take the reader through the early Native American settlements to colonization, the rice culture, the Civil War and Reconstruction, northern investment, and southern development, highlighting the families whose lives revolved around the two estates. Whether a history buff or just a curious reader, this short history brings the whispers from the past alive as one journeys through the victories and struggles of these plantations, which are now recognized in the National Register of Historic Places. (Registration priority granted to WPC members and Wachesaw residents.)
$50 incl book

Tuesday 05/02/2023 at 11:00 AM
Susan Boyer
(Big Trouble on Sullivan's Island) at The Village House, Litchfield
After a dozen murders on fictional Stella Maris, author Boyer finds a real and bigger lowcountry island on which to kill! Meet Hadley Cooper … some would say she's the best private investigator in the state of South Carolina, albeit a tad eccentric. She drives a Ford Fairlane convertible that's older than she is, listens to eighties Southern rock, refuses to carry a gun, and eats nothing but plants. Who knew there was such a thing as vegan pimento cheese? Eugenia Ladson's husband — retired judge Everette Ladson — is engaging in marital misbehavior — she's certain of it. But to activate the clause in her pre-nup, she needs proof, and is willing to pay for as many hours of surveillance as it takes. When Eugenia turns up dead, Hadley is in Greenville, South Carolina — three and a half hours away — where she's followed Everette. Every instinct tells Hadley Everette is responsible for Eugenia's death, but she is regrettably his alibi. Hadley reckons with the skeletons in her own closet as she races to find the truth about what happened to Eugenia and bring a killer to justice.
$35

Wednesday 05/10/2023 at 11:00 AM
Jennie Holton Fant
(The Regions of the Rice Planter) at Ocean One, Litchfield
Writer, editor, librarian Fant established her credibility as a charming traveling companion through the Charleston lowcountry with her prior books: "The Travelers' Charleston (Accounts of Charleston and Lowcountry, South Carolina, 1666-1861)" and "Sojourns in Charleston, South Carolina, 1865-1947 (From the Ruins of War to the Rise of Tourism)." Here, she turns her attention to chronicling the impressions of travelers on historic journeys around Georgetown and the Waccamaw River Regions of South Carolina, from 1734 to 1875. These first-hand narratives of visiting clergy, statesmen, ladies companions, continental relatives, botanists, and adventurers reveal a South no longer noticed by its residents. The writers - each eloquent regardless of station in life - document the challenges posed by early geography and allow us to see old plantations, houses and buildings, churches and slave chapels. They reveal forgotten sights, old taverns, the food consumed, as well as encounters with early residents. They allow us to witness slavery as they did, the day-to-day lives of the enslaved on the plantation, to experience their plight, to hear the haunting beauty of their songs. That said, some of these travelers are opposed to slavery, others are sympathetic to it, and many are downright offensive regarding the enslaved Africans. As the reader journeys via the travelers' eyes, layer by layer, a larger history comes into focus, a window into time where Jennie's footnoted comments bring people, places and events into their historical context with enlightening observations.
$35

Tuesday 05/16/2023 at 11:00 AM
Jackie Layton
(A Killer Unleashed) at Hot Fish Club, Murrells Inlet
In Layton's 5th cozy mystery ("Bite the Dust," "Dog-gone Dead," "Bag of Bones," and "Caught and Collared"), featuring adorable, resilient "investigator" Andi Grace Scott, there are puzzles, pretenses and possibilities when a client's dog turns up missing and her husband turns up dead. Our Low Country dog walker will have to rely on dogged determination to track down the killer, amidst ransom demands, her own wedding plans, and a widow more upset about her missing pup than her dead husband. The trail of clues leads Andi Grace to a scheme more nefarious than her suspicion that the whole thing was a setup.
$35

Tuesday 05/23/2023 at 11:00 AM
Brian Livingston
(The Habits of Squirrels) at Quigley's Next Door
In this charming, thoughtful meditation on all of life's journeys, Brian Livingston finds humor, grace, and sunburn on one of America's great hikes. Gabe Jenkins spent his career driving in circles. For thirty years, his life revolved around his mail route. Upon retirement, this accumulated inertia steers Gabe onto the Great Eastern Trail, the meandering pathway running south to north through the sprawling Amicola Mountains. As he walks, he encounters the Trail's eccentric inhabitants, who will help him, challenge him, and ultimately shape his journey. As a new Gabe ambles toward the Great Eastern Trail's northern terminus, he is forced to reckon with how he has lived his life and to determine what kind of person he wants to be — as a husband, as a father, as a human being — and how he wants to spend his remaining years.
$35

Tuesday 06/06/2023 at 11:00 AM
Marie Bostwick
(Esme Cahill Fails Spectacularly) at 21 Main, North Myrtle Beach
Following the success of "The Restoration of Celia Fairchild," Marie Bostwick brings us "Esme Cahill Fails Spectacularly" – a novel about family, friendship, and finding your true path in life. Esme Cahill thinks she has failed spectacularly: fired from her New York City publishing job, divorced from her husband, and possessing little more than a broken-down car and a pile of unfinished manuscripts, she drives home to Asheville at the request of her late grandmother, Adele, who had begged her, just before she died, to return to the place she grew up. There she discovers the once-charming lakeside retreat run by her family is sliding toward financial ruin, so with the help of her grandfather, George; estranged mother, Robyn; and a travelling chef Dawes (maker of the world's best grilled cheese sandwich) they set to work. In the attic, Esme unearths a trove of museum-worthy art quilts, sewn by Adele. Piecing together the inspiration behind them, Esme discovers a forgotten chapter in her family history and her grandmother's untold story, that of a gifted artist who never received her due. This is an always - emotional, sometimes humorous, very human novel of what it means to be family — the ties that bind us together and the unintentional hurts that can rend us apart. And, along the way, Esme learns that failure can be the first step toward the life you're meant to find.
$35 |
menu available

Tuesday 06/13/2023 at 11:00 AM
To be announced
$35

Monday 06/19/2023 at 11:00 AM
Katherine Reay
(A Shadow in Moscow) at Litchfield Country Club
Award-winning, bestselling author of "The London House," "The Printed Letter Bookshop," "Dear Mr. Knightly," and others with echoes from the days of Jane and Emily, Chicago-based Reay brings her love of books and history to her stories. In her new release, "A Shadow in Moscow," "Reay builds an immersive world behind the iron curtain, full of competing loyalties and a constant, chilling sense of paranoia. Readers will be enthralled" (Publisher's Weekly). A betrayal at the highest level risks the lives of two courageous female spies: M16's best Soviet spy Ingrid Bauer and the CIA's newest Moscow recruit Anya Kadinova. Alternating between Ingrid's 1950s and Anya's 1980s points of view, the past catches up to the present when an unprecedented act of treachery in 1985 threatens all undercover agents operating with the Soviet Union, and both women find themselves in a race against time and KGB.
$35

Tuesday 06/27/2023 at 11:00 AM
Laurie Larsen et al.
(Charleston Light) at Pawleys Tap & Pour
A collection of faith-filled novellas all inspired by Charleston Light, the wonderfully awkward-looking lighthouse that sits on the shore of Sullivan's Island, SC. The stories range from sweet romance to time travel to fantasy to a modern retelling of a beloved fairy tale. You will definitely find something you love on these pages! Eight Lowcountry authors contribute novellas, and all proceeds on the sales of this book go to Sanctuary of Unborn Life (SOUL) of Charleston: Lighthouse of the Fireflies by Kelsey R Budd; Second Time Lighthouse Love by Melissa Henderson; Looks Aren't Everything, a Modern Day Retelling of Hans Christian Anderson's classic Fairytale, The Ugly Duckling, by Laurie Larsen; Hosanna's Light, by Dianne Miley; Shattered Darkness, by Laurie Ingram Sibley; The Gold Note, by Christina Sinisi; Homecoming, by Jody Stallings; Following His Plans, by Annette Wiley.
$35