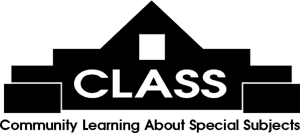 The Moveable Feast features literary luncheons with exciting authors at area restaurants on Fridays, 11 am - 1 pm, $30 each with a $5 cash rebate if the featured book is purchased.
Email
or call 843-235-9600 for more information.
Click here to register online!

Friday 09/25/2020 at 11:00 AM
Carole O'Neill
(The Truth Series) at Kimbel's, Wachesaw
The Truth Series follows television journalist Samantha Scott and her team as they try to solve cold case mysteries. O'Neill's former career as a television producer/director/writer allows her to navigate through the assignments from personal experiences. The first, "Hidden Truth," takes place in the little village of Onset, near the bridge to Cape Cod. During the forties, people frequented the dance hall on Saturday nights to see Tommy Dorsey or Guy Lombardo. After a young girl from Boston spent the evening dancing, she left with a local and they found her body in a cranberry bog five days later in the next town. He was placed on trial, but without DNA evidence, was acquitted. When Samantha Scott buys a Victorian cottage in the village, she discovers evidence buried on her property and begins to work with cold case detectives. The second, "Shameful Truth," takes place in Aberfan, Wales. In 1966 a coal mine slide destroyed a village and elementary school, killing 116 children. For thirty years after the 70-day tribunal concluded the party responsible, the facts were sequestered from Britain. This is the story of Gaynor Madgewick. She was eight years old when she became one of ten survivors. Her sister and brother were not among them. O'Neill interviewed her and her family, as well as many of the people in the village, for a documentary that aired in Boston. The third, "Taylor's Truth," takes place along the Grand Strand, from Myrtle Beach to McClellanville. When nineteen-year-old Taylor Caldwell arrives in Myrtle Beach on spring break, she has no idea she won't be returning with her class. "Taylor's Truth" is based on the author's recent work with the South Carolina Task Force on Human Trafficking.
$30

Monday 09/28/2020 at 11:00 AM
Johnny Ford, Ron & Natalie Daise
(McKenzie Beach Memories) at Austin's Harvest, Brookgreen Gardens
Johnny L. Ford recounted a special summer memory to Ron and Natalie who in turn wrote and painted the story of his connection to the property on Ocean Highway in Pawleys. Ruins of an old motel are all that's left of a well-known vacation resort for African Americans from a time when direct access to the Atlantic oceanfront in the Jim Crow South was extremely limited. Natalie's vibrant illustrations and Ron's sonorous voice bring Johnny's story to life. The original paintings can be viewed in the Wall Lowcountry Center's Learning Lab 1 from Sept. 5 through Oct. 15. This Feast is $30 for BG members; $45 for non-members.
$30

Friday 10/09/2020 at 11:00 AM
Beach/Kenny/Ketron/Malarich/McMillan/Moore/Salmon
(Sandy Island ... forever) at Kimbel's, Wachesaw
Join the team of essayists, photographers, artists and editors to celebrate the completion of a three-year project to capture in words and images the world of Sandy Island, one of America's largest, undeveloped islands. Our intent was to provide a satisfying armchair appreciation of what has been preserved and why it matters.
$30

Friday 10/23/2020 at 11:00 AM
Carole Bellacera
(Howling at the Moon) at Kimbel's, Wachesaw
$30

Friday 11/06/2020 at 11:00 AM
Virginia Brock
(When the South Winds Blow) at Inlet Affairs
$30

Friday 11/13/2020 at 11:00 AM
Beach/Kenny/Ketron/Malarich/McMillan/Moore/Salmon
(Sandy Island ... forever) at Pawleys Plantation
In anticipation of interest in the collaborative work on Sandy Island and in accommodation of pandemic precautions, we've scheduled two opportunities to hear about the geological phenomenon, historical treasure, and environmental Eden that is Sandy Island.
$30