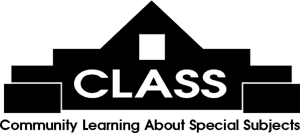 The Moveable Feast offers monthly luncheons featuring presenters on a broad range of cultural topics (music, art, drama, history, and some literature, mostly by local and CLASS-published authors). Each is individually priced. Email
[email protected]
or call 843-235-9600 for more information.
Click here to register online!

Tuesday 12/12/2023 at 11:00 AM
Annual Holiday Moveable Feast - FULL!
(Annual Holiday Moveable Feast) at The Village House, Litchfield
Continuing the "giving" tradition, CLASS and My Sister's Books will host a lovely luncheon around The Village House's holiday tree, loaded with literary giveaways. We have three new and uplifting books authored by local talents who will share their inspiration. Children's author Christine Doran and artist Janice Coward team up for a heartwarming tale about self-esteem, featuring the animated parlor furniture of the Kaminski House Museum and a busy little mouse who scampers among them sharing the miracle and magic of Christmas. Then award-winning author Stephanie Alexander brings us her fourth and final installment of the Tipsy Collins' series, in which she beautifully wraps up the characters' journeys with a blend of paranormal intrigue and life lessons. We'll conclude with the true love story of Pris Keefer and Paul Mikos, now in their 80s, whose charming "her view/his view" chronicle will give hope and a little nudge to folks out there who are just "not done" with exploring, learning, sharing and loving the great gift that is this life. Treat yourself to a fine time with fine friends to celebrate the season and the conclusion of another fine year.
$35

Tuesday 01/09/2024 at 11:00 AM
Deborah Goodrich Royce
(Reef Road) at Pawleys Tap & Pour
When a severed hand washes ashore in the wealthy enclave of Palm Beach, Florida, the lives of two women - a lonely writer obsessed with the unsolved murder of her mother's best friend and a panicked wife whose husband has disappeared with their children - collide as the world shutters in the pandemic lockdown of 2020. A young woman's life seems perfect until her family goes missing. A writer lives alone with her dog and collects arcane murder statistics. What each of them stands to lose as they sneak around the do-not-enter tape blocking Reef Road beach is exposed by the steady tightening of the cincture encircling them. In a nod to the true crime that inspired it, Deborah Goodrich Royce's "Reef Road" probes unhealed generational scars in a wrenching and original work of fiction. It is both stunning and sexy and, like a bystander surprised by a curtain left open, you won't be able to look away. From her professional beginnings as an actress on "All My Children" and in multiple films, Deborah transitioned to the role of story editor at Miramax Films, developing Emma and early versions of "Chicago" and "A Wrinkle in Time." With her husband, Chuck, Deborah restored the 1939 Avon Theatre in Stamford, CT. Under her leadership, the Avon hosts an ongoing series of film luminaries. Together, Deborah and Chuck have restored the Ocean House Hotel, Dee Mountain Inn, United Theatre, Savoy Bookstore, and numerous Main Street revitalization projects in Rhode Island and the Catskills.
$35

Tuesday 01/16/2024 at 11:00 AM
Sally Z. Hare
(The ElderGarten) at Caledonia Golf & Fish Club
"The ElderGarten: A Field Guide for the Journey of a Lifetime" is an invitation to you to join acclaimed author Sally Hare in becoming what the planet most needs now: Elders. There are more old people than ever on the planet - but fewer Elders, and there has never been a time that wisdom and leadership and integrity are more needed. This non-linear journey of a lifetime begins early in life - and invites us into becoming fully who we are and to use our gifts in service of the planet. Elder is not about age, but about the time of Life when one's hidden wholeness becomes visible. Elder means to live with integrity, undivided between the inner Self and the outer world: soul and role are connected in a seamless flow. The journey requires resilience and commitment - and Sally shares the practices she's discovered to build that strength. "The ElderGarten" is envisioned as the field for learning to be an Elder. For the author, books are the thin places that invite her into the space between the real and the imaginal, so why not a field guide that shows the way to The ElderGarten?
$35

Tuesday 01/23/2024 at 11:00 AM
Jeffrey Blount
(Mr. Jimmy from Around the Way) at Inlet Affairs
After a highly publicized fall from grace, James Henry Ferguson attempts to flee from the chaos in his life. He ends up in a community he had never heard of before, one that has been neglected and ignored by everyone in rural Ham, Mississippi. A place of abject poverty, the neighborhood is commonly referred to as "Around the Way." Within a place forgotten by the rest of the world, politics can be a dangerous game. When a troubling discovery is made, the entire neighborhood is rocked to its core, and James is forced to confront his own past in order to help the community have a future. He will have to find the strength to fight for the neighbors he once disregarded and avert a heart-breaking disaster. A self-identified failure is forced to uncover the wisdom of his past in order to recognize that money can't solve every problem. Full of never-ending twists and turns, no one can prepare themselves for the surprises in store. "Mr. Jimmy from Around the Way" is a story about failure, self-discovery, empowerment, and the possibility of redemption. Blount is the award-winning author of three novels: "Almost Snow White," winner of the 2013 USA Best Book Awards; "Hating Heidi Foster," winner of the 2013 Readers Favorite Book Award for young adult literature; "The Emancipation of Evan Walls," winner of the 2020 National Indie Excellence Award for African American fiction, winner of the 2019 Readers Favorite Book Award, winner of the 2019 American Bookfest Best Book Award and a Shelf Unbound 2019 Notable Book. He is also an Emmy award-winning television director and a 2016 inductee to the Virginia Communications Hall of Fame. During a 34-year career at NBC News, Jeffrey directed a decade of Meet The Press, The Today Show, NBC Nightly News, and major special events.
$35

Tuesday 01/30/2024 at 11:00 AM
Robert Lamb
(The Ties That Bind, A Family Saga) at Caffe Piccolo
Born in Aiken, South Carolina, raised in Augusta, Georgia, Robert Lamb is a graduate of the University of Georgia. He taught at Clemson University and the University of South Carolina after a journalism career that started at the Augusta, Georgia, Chronicle-Herald and ended at the Atlanta Journal-Constitution. Now retired, he lives in Pawleys Island, SC, with his wife Margaret and their two dogs. "The Ties That Bind (A Family Saga)" is his latest novel. His first novel, "Striking Out," was nominated for the PEN/Hemingway Award. His other novels include "And Tell Tchaikovsky the News," "Atlanta Blues" and "A Majority of One," as well as his book of short stories and poems, "Six of One, Half Dozen of Another." ("R.I.P," one of the short stories, was a winner in the 2009 South Carolina Fiction Project.) In his sixth book, Ben Blake, a writer-in-residence at a Southern university, is summoned to Atlanta by the emotional breakdown of his son Charles, an architect with no history of mental illness, but whose mother killed herself when he was fifteen. Ben agrees to help Charles's psychiatrist reconstruct her new patient's history; Charles has remained silent. But when it is revealed that Charles has furtively planned to enter the Catholic priesthood, Ben, who is not religious, feels bereft: He has not only lost his wife, but will he now lose his son, an only child, and the prospect of grandchildren, too? In other words, Ben will be working against his own self-interests. What to do? What would you do?
$35

Tuesday 02/06/2024 at 11:00 AM
Charles Edward Williams
("Stay in the Light" - Cameron Art Museum Exhibit) at 21 Main, North Myrtle Beach
A graduate of Savannah College of Art and Design, Charles Edward Williams is a recipient of the Andy Warhol Visual Arts Grant. His recent works draw inspiration from historical photography of the Civil Rights movement and offer a contemporary response to social and political issues of the past and present. His paintings and installation works incorporate a strong use of color and gesture and invite a focus on human emotion and our connectedness and commonality. "Stay in the Light" features new work the artist created for this Cameron Art Museum exhibition (Feb. 9-May 26, 2024) as well as highlights from his "Sun and Light" series. Born in Georgetown, SC, he currently lives and works in Greensboro, NC. He will share his concept for the exhibit, as well as his visionary undertaking to create an art school (CEW Collaborative) in South Carolina. Charles holds a BFA from Savannah College of Art and Design (SCAD) in Georgia and an MFA from the University of North Carolina Greensboro (UNCG). He has attended multiple summer artist residencies, been featured in solo traveling exhibitions, as well as in group exhibitions in the US and Europe, and is represented in the permanent collections of a dozen art museums. His works have been reviewed in local and national publications and media, including the Washington Post, NPR, and South Carolina's ETV network (PBS affiliate). Williams also received the Riley Institute Diversity Leadership Award from the State of South Carolina for developing enriching art programs within local communities.
$35

Thursday 02/15/2024 at 11:00 AM
Wanda Little Fenimore
(The Rhetorical Road to Brown v. Board of Education: Elizabeth and Waties Waring's Campaign) at Hot Fish Club, Murrells Inlet
Expanding her dissertation topic into a 20-year career, the past eight of which she has taught at University of South Carolina Sumter, associate professor Wanda Little Fenimore is a rhetorical scholar whose research focuses on the legacy of slavery in the US South and the rhetorical efforts to dismantle and uphold white supremacy. Her book, "The Rhetorical Road to Brown v. Board of Education: Elizabeth and Waties Waring's Campaign," weaves the Warings' public address with local organizing, NAACP legal strategy, and national politics into a multi-layered story of social progress. Dr. Fenimore's work has been published in Rhetoric & Public Affairs, Carolinas Communication Annual, and the anthology: Women in American History, A Social, Political, and Cultural Encyclopedia and Document Collection. She received the 2020 Mellon/American Council of Learned Societies Community College Faculty Fellowship.
$35

Tuesday 02/20/2024 at 11:00 AM
Eben Alexander
(Living in a Mindful Universe) at The Village House, Litchfield
A decade after our first Moveable Feast with Dr. Eben Alexander, bestselling author of the international phenomenon "Proof of Heaven," we welcome his return to share the next phase of his journey to understanding the true nature of consciousness and ways to cultivate a state of harmony with the universe and our higher purpose. In 2008, Dr. Alexander's brain was severely impaired by a devastating case of bacterial meningitis, and he lapsed into a weeklong coma. It was almost certainly a death sentence, but he miraculously survived and brought back with him an astounding story. During those seven days in coma, he was plunged into the deepest realms of consciousness, and came to understand profound truths about the universe we inhabit. What he learned changed everything he knew about the brain, mind, and consciousness and drove him to ask a question confounding the entire scientific community: How do you explain the origins of consciousness if it is not a byproduct of the brain? His challenge relates to a revolutionary shift now underway within our modern scientific understanding. His personal and professional transformation is all the more impactful against his medical degree from Duke University, his performance of more than 4,000 neurosurgical operations, and his 15 years as a neurosurgery professor at Harvard Medical School in Boston where he authored or co-authored over 150 chapters and papers in peer-reviewed journals, authored or edited five books on radiosurgery and neurosurgery, and made over 230 presentations at conferences and medical centers around the world. Ultimately, direct experience is key to fully understanding how we are all connected through the binding force of unconditional love and its unlimited power to heal. In "Living in a Mindful Universe," the #1 New York Times bestselling author of "Proof of Heaven" and "The Map of Heaven" shares his insights into the true nature of consciousness. Embracing his radically new worldview, he began a committed program of personal exploration into non-local consciousness. Along the way, he met Karen Newell, who had spent most of her lifetime living the worldview he had only just discovered was possible. Her personal knowledge came from testing various techniques and theories as part of her daily routine. With "Living in a Mindful Universe," they teach others how to tap into our greater mind and the power of the heart to facilitate enhancement of healing, relationships, creativity, guidance, and more. Using various modalities related to meditation and mindfulness, one can gain the power to access that infinite source of knowing so vital to us all, ultimately enriching every facet of our lives.
$40

Tuesday 02/27/2024 at 11:00 AM
Kathryn Smith & Kelly Durham
(Murder on the Campaign Train, A Missy LeHand Mystery) at Quigley's Next Door
Journalist and writer with a long fascination with Franklin Delano Roosevelt, his circle and his times, Kathryn Smith's abiding interest in FDR led to her decision to write "The Gatekeeper," the first and only biography of Marguerite LeHand, FDR's private secretary, confidant, advisor and friend. Kathryn frequently speaks about Missy, often in character and in period costume. Kathryn's partnership with Kelly Durham, a high school classmate from the 70s in Anderson, SC, stems from her proof-reading his inventive and fact-based World War II thrillers and Old Hollywood novels. Mutual admiration led to their collaboration on the first Missy LeHand Mystery novel, "Shirley Temple Is Missing." The second, "The President's Birthday Ball Affair," was quickly followed by "Eleanor Roosevelt Goes to Prison, then "FDR's Convention Conspiracy." And now, in an election year, we have "Murder on the Campaign Train"! When a passenger on President Roosevelt's campaign train is found dead, there is no shortage of suspects. He has offended almost everyone on board, and some of those who knew him before the train left the station in Washington had private grudges as well. Even Missy LeHand, the president's loyal secretary, is a suspect, along with Hollywood reporter Joan Roswell, who has finagled a last-minute berth on the train. Add in financier Joseph P. Kennedy, actor Edward G. Robinson, and a host of reporters, aides, and hangers-on, and the investigating state police captain, assisted by the FBI's Corey Wainwright, have their hands full. If you love a good story set on a train, you'll love this caper with its tips of the hat to "Murder on the Orient Express," "From Russia with Love," "North by Northwest," and even "Silver Streak."
$35