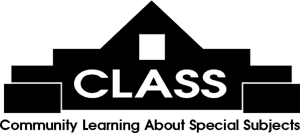 The Moveable Feast features literary luncheons with exciting authors at area restaurants on Fridays, 11 am - 1 pm, $30 each with a $5 cash rebate if the featured book is purchased.
Email
or call 843-235-9600 for more information.
Click here to register online!

Friday 07/17/2020 at 11:00 AM
R. Marc Davison and John Mathis
(Beach House Card Tricks and Poetry from a Southern Heart) at Kimbel's, Wachesaw
Join us for a "two-fer to stimulate your right and left brain"! Every family has one – a magician, a card trickster – might be Dad, might be a favorite uncle or your younger sister. And now you have JUST the ticket for any gift-giving opportunity: Marc Davison's "Beach House and More … Beach House Card Tricks." Thoroughly researched and beautifully packaged, these two volumes provide hours upon rainy hours of enjoyment at the beach, in the mountains, during virus quarantine or hurricane evacuation. And if YOU are the card shark, amaze your kids, grands, nieces & nephews with mind-boggling impromptu card tricks at family get-togethers. Marc will share the fascinating history uncovered during his research and review of hundreds of sources dating to the 1800s. Then we'll shift gears and give "Johnny" Mathis the microphone for a sampling of "Poetry from a Southern Heart," his collection of works written for all life's occasions – celebratory, sad, loving and mad – in his unique and accessible voice. Whether a send-off to a retiring colleague or achievement of a niece's Sweet Sixteen, the narrative of a hunting trip gone wackily wrong or a love gone miraculously right, Mathis has "journaled" his life in rhyme and free verse for the past seven decades – and the published collection is a dream come true.
$30

Friday 07/24/2020 at 11:00 AM
Ron Wing (James Robert Fuller)
(Myrtle Beach Crime Thrillers) at Inlet Affairs
After a career designing and implementing computer systems in upstate New York and North Carolina, the Wing family moved to Surfside Beach where they've lived since 1998 and where Ron has written and published 18 novels! Some retirement! His "Bay Hollow Thriller" series for young adults follows the exploits of two boys ages 10 through 18 in 13 novels. His "Myrtle Beach Crime Thriller" series follows two unconventional FBI agents as they are assigned to the worst of the worst crimes along the Grand Strand. With the fifth novel in this series to be released this fall, we catch up with the agents in "The Combo," charged with protecting the President of the U.S. on a stump visit to Myrtle Beach. Not only is a foreign-hired assassin waiting to kill the President but also a drug cartel hit-squad has been sent to off the two FBI agents. High crimes and high times await!
$30

Friday 07/31/2020 at 11:00 AM
To be announced
(To be announced) at To be announced
$30

Friday 08/07/2020 at 11:00 AM
Kathleen Rigby
(Fighting Lions with Loo Rolls) at Kimbel's, Wachesaw
Recently reviewed in Sasee Magazine as a "must read," Rigby's memoir paints the picture of a young couple's move to Kenya to teach. The stories about raising their children in East Africa through the 1980s invite the reader to experience Kenya through her own eyes and her own intense experiences. In a poignant collection of treasured memories of a rapidly changing country and its people, the book brings to life Kenya from those days, full of eccentric European settlers, the African people and the magnificent, wild land with its traditions and roots, awesome beauty and space, extraordinary people and resplendent animals. The author skillfully weaves this fascinating narrative about her adventures with her beloved family in this very different world of Kenya, portraying the good, the bad, the humorous, and the sad. It is a work of love for family, for Kenya, for nature and the amazing world we live in – and, of course, all of its dangers, difficulties, and differences. Since the author lived next to the Nairobi National Park, her stories are vividly alive with the wonder of the wildlife and nature around them. She also includes exotic tales of splendid safaris in other game parks. These accounts are so unique, quirky and compelling that they could only happen in Africa, invoking the magic and splendor of life on that continent.
$30

Friday 08/14/2020 at 11:00 AM
Michael Allen
(From Tee to Shining Tee) at Pawleys Plantation
Over the years many people have played various Top 100 lists of golf courses. In 2013, Mike and Marilyn Allen decided to tackle their own unique bucket list. Not only did they want to play all the golf courses on "Golf Digest's" Top 100 Public Ranking, they wanted to play every public course that had ever been on any of their previous rankings as well. "Golf Digest" started their Top 100 Public Courses in America rankings in 2003. This obviously meant that were 100 courses to play, but since the magazine releases a new list every two years, new courses are added as others are removed. In 2005, for example, 16 new courses were added so there were now 116 golf courses to be tackled. This continued every two years, so by the time the Allen's embarked on their ambitious journey to play them all, the total had reached 157 courses. When their bucket list quest was completed in November, 2018, they had played every one of the 194 public courses currently available for play. This quest took them to 49 states but more importantly, it took them on the journey of a lifetime. This book is about the many adventures they experienced on this golf crusade that took six years to complete. It is about Discovering America, One Golf Course at a Time. All book sale proceeds will benefit the Pat Tillman Foundation to empower active duty service members, veterans and military spouses in the fields of healthcare, business, public service, STEM, education, and the humanities.
$30

Friday 08/21/2020 at 11:00 AM
T. I. Lowe
(Carolina Coast Series) at Inlet Affairs
Bestselling author T.I. Lowe ("Lulu's Café") sees herself as an ordinary country girl who loves to tell extraordinary stories. A native of South Carolina, she attended Coastal Carolina University and the University of Tennessee at Chattanooga, where she majored in Psychology but excelled in Creative Writing. Author of 16 published books, her Carolina Coast Series is set in fictional Sunset Cove. The three novels ("Beach Haven," "Driftwood Dreams," and "Sea Glass Castle") introduce quirky residents and charming visitors in inspirational and romantic tales of lives after war wounds, hurricanes, embarrassing divorce, high school reunions, and lost loves. "Publishers Weekly" gives Lowe glowing and often starred reviews.
$30

Friday 08/28/2020 at 11:00 AM
To be announced
(To be announced) at To be announced
$30