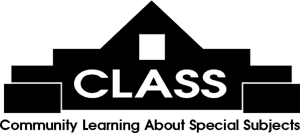 The Moveable Feast features literary luncheons with exciting authors at area restaurants on Fridays, 11 am - 1 pm, $30 each, some exceptions when the book is included with the Feast ticket. Email
[email protected]
or call 843-235-9600 for more information.
Click here to register online!

Friday 10/01/2021 at 11:00 AM
Christopher Swann
(A Fire in the Night) at Ocean One, Litchfield
Building on the reputation begun with his debut novel "Shadow of the Lions," Swann's third novel is mesmerizing literary fiction, spy novel, and relentless thriller all in one. Nick Anthony has retreated to the North Carolina mountains to mourn the untimely death of his wife. Once a popular professor, Nick just wants to be left alone with his grief. But when his estranged brother and sister-in-law die in a house fire, a stunned Nick learns he has a niece who is missing… and may be a suspect in her parents' deaths. By the time the call came, her parents' fate was sealed, but sixteen-year-old Annalise escaped the deadly fire with her life — and information someone is willing to kill for. At the scene of the crime, the men who set the fire spotted Annalise, and are now in a desperate search to find her. Feverish and exhausted, Annalise stumbles onto her uncle's porch. Now Nick must protect her and unravel the mystery of his brother's death.
$30

Tuesday 10/05/2021 at 11:00 AM
Paul Attaway - FULL!
(Blood in the Low Country) at Caffe Piccolo
Set in Charleston in the 1970s, "Blood in the Low Country" is a family saga about betrayal: a husband and a wife who are raising two boys, a murder in a small town that up-ends the lives of several families... and what a father is willing to do to keep his family together when everything comes crashing down.
$30

Friday 10/08/2021 at 11:00 AM
Mary Kay Andrews
(The Santa Suit) at Pawleys Plantation
From Mary Kay Andrews, the New York Times bestselling author of "Hello, Summer," comes a novella celebrating the magic of Christmas and second chances. When newly-divorced Ivy Perkins buys an old farmhouse sight unseen, she is definitely looking for a change in her life. The Four Roses, as the farmhouse is called, is a labor of love — but Ivy didn't bargain on just how much labor. The previous family left so much furniture and so much junk, that it's a full-time job sorting through all of it. At the top of a closet, Ivy finds an old Santa suit — beautifully made and decades old. In the pocket of the suit she finds a note written in a childish hand: it's from a little girl who has one Christmas wish, and that is for her father to return home from the war. This discovery sets Ivy off on a mission. Who wrote the note? Did the man ever come home? What mysteries did the Rose family hold? Ivy's quest brings her into the community, at a time when all she wanted to do was be left alone and nurse her wounds. But the magic of Christmas makes miracles happen, and Ivy just might find more than she ever thought possible: a welcoming town, a family reunited, a mystery solved, and a second chance at love.
$30

Friday 10/15/2021 at 11:00 AM
Sara Shepard
(Safe in My Arms) at Pine Lakes Country Club, Myrtle Beach
The latest novel from Sara Shepard, author of "Reputation" and the #1 New York Times bestselling "Pretty Little Liars" series. When the principal of an elite California preschool is attacked, three moms — who feel like outsiders among the school's manicured and ultra-wealthy community — must work together to uncover what she's hiding, figure out who's trying to frame them, and make sure their own secrets stay hidden.
$30

Tuesday 10/19/2021 at 11:00 AM
Ted Flanagan
(Every Hidden Thing) at Litchfield Country Club
Big city politics, nasty secrets, a dirty cop, and a deranged sociopath set the stage for a riveting journey deep into the urban jungle. The last scion of a once-powerful political family, Worcester mayor John O'Toole has his sights set on vastly higher aspirations. When night shift paramedic Thomas Archer uncovers a secret that could upend the mayor's career, O'Toole is set on silencing him, and sends Eamon Conroy, a brutal former cop, to ensure the truth remains under wraps. But O'Toole doesn't stop there. With bribes, buried secrets, and personal attacks, he wreaks havoc on Archer's life in an attempt to save himself. Archer's troubles continue to mount when domestic terrorist and militia member Gerald Knak, who blames Archer for his wife's recent death, sets in motion a deadly plan for revenge. With two forces of evil aligned against him, Archer doesn't stand a chance. But things aren't always what they seem – and he may just have a few tricks up his sleeve in a last gambit to get out alive.
$30

Friday 10/22/2021 at 11:00 AM
Patti Callahan (Henry) - FULL!
(Once Upon a Wardrobe) at Kimbel's, Wachesaw
Beloved author of "Becoming Mrs. Lewis" and "Surviving Savannah," Patti Callahan (Henry) hits another home run! Megs Devonshire is brilliant with numbers and equations, on a scholarship at Oxford, and dreams of solving the greatest mysteries of physics. She prefers the dependability of facts — except for one: the younger brother she loves with all her heart doesn't have long to live. When George becomes captivated by a copy of a brand-new book called "The Lion, the Witch, and the Wardrobe" and begs her to find out where Narnia came from, there's no way she can refuse. Despite her timidity about approaching the famous author, Megs soon finds herself taking tea with the Oxford don and his own brother, imploring them for answers. What she receives instead are more stories . . . stories of Jack Lewis's life, which she takes home to George. Why won't Mr. Lewis just tell her plainly what George wants to know? The answer will reveal to Meg many truths that science and math cannot, and the gift she thought she was giving to her brother — the story behind Narnia — turns out to be his gift to her, instead: hope.
$57 incl. book

Tuesday 10/26/2021 at 11:00 AM
Christina Dalcher
(Femlandia) at Litchfield Beach & Golf Resort
A chilling look into an alternate near future where a woman and her daughter seek refuge in a women-only colony, only to find that the safe haven they were hoping for is the most dangerous place they could be. Miranda Reynolds always thought she would rather die than live in Femlandia. But that was before the country sank into total economic collapse and her husband walked out in the harshest, most permanent way, leaving her and her sixteen-year-old daughter with nothing. The streets are full of looting, robbing, and killing, and Miranda and Emma no longer have much choice — either starve and risk getting murdered, or find safety. And so they set off to Femlandia, the women-only colony Miranda's mother, Win Somers, established decades ago. Although Win is no longer in the spotlight, her protégé Jen Jones has taken Femlandia to new heights: The off-grid colonies are secluded, self-sufficient, and thriving — and Emma is instantly enchanted by this idea of a safe haven. But something is not right. There are no men allowed in the colony, but babies are being born — and they're all girls. Miranda discovers just how the all-women community is capable of enduring, and it leads her to question how far her mother went to create this perfect, thriving, horrifying society.
$30

Friday 10/29/2021 at 11:00 AM
Kristy Woodson Harvey
(Christmas in Peach Tree Bluff) at 21 Main, North Myrtle Beach
In the newest installment of New York Times bestselling author Kristy Woodson Harvey's Peachtree Bluff series, three generations of the Murphy women must come together when a hurricane threatens to destroy their hometown — and the holiday season in the process. In "pitch perfect tones" (Publishers Weekly) and written with her signature Southern charm, New York Times bestselling author Kristy Woodson Harvey explores the magic of Christmas, the power of forgiveness, and the importance of family in a tale that reminds us that, no matter the circumstances, home is always where we belong — especially during the holidays.
$30

Tuesday 11/02/2021 at 11:00 AM
Viola Shipman - FULL!
(The Secret of Snow) at Ocean One, Litchfield
As comforting and familiar as a favorite sweater, Viola Shipman's first holiday novel is a promise of heartfelt family traditions, humorously real experience, and the enduring power of love and friendship. Sonny Dunes, a SoCal meteorologist who knows only sunshine and seventy-two-degree days, is being replaced by an AI meteorologist, which the youthful station manager reasons "will never age, gain weight or renegotiate its contract." The only station willing to give the fifty-year-old another shot is one in a famously nontropical place—her northern Michigan hometown. Unearthing her carefully laid California roots, Sonny returns home and re-acclimates to the painfully long, dark winters dominated by a Michigan phenomenon known as lake-effect snow. But beyond the complete physical shock to her system, she's also forced to confront her past: her new boss, a former journalism classmate and mortal frenemy; more keenly, the death of a younger sister who loved the snow; and the mother who caused Sonny to leave. To distract herself from the unwelcome memories, Sonny decides to throw herself headfirst into all things winter to woo viewers and reclaim her success. From sledding and ice fishing to skiing and winter festivals, the merrymaking culminates with the town's famed Winter Ice Sculpture Contest. Running the events is a widowed father and chamber of commerce director, whose genuine love of Michigan, winter and Sonny just might thaw her heart and restart her life in a way she never could have predicted. "Reading Viola Shipman's novels is like talking to your best friend, and wanting never to hang up the phone." (Nancy Thayer, New York Times bestselling author)
$30

Friday 11/05/2021 at 11:00 AM
Karen White
(The Attic on Queen Street) at Pawleys Plantation
Return to the house on Tradd Street one last time in this hauntingly spectacular finale to the bestselling series featuring psychic medium Melanie Trenholm. After the devastating events of the past few months, the last thing Melanie Trenholm wants is to think about the future. Why, when her husband, Jack, has asked for a separation — a separation that might have been her fault? Nevertheless, with twin toddlers, a stepdaughter leaving for college soon, a real estate career to resume and a historic home that is still being restored, Melanie doesn't have much time to wonder where it all went wrong — but that doesn't stop her from trying to win her husband back. Their relationship issues are pushed aside, however, when longtime nemesis, Marc Longo, comes to them with a proposition: allow their Tradd Street house to be used as the filming location for the movie adaptation of Marc's bestselling book, and he will help Jack re-establish his stalled writing career. Despite Melanie's hesitation, Jack jumps at the chance. But Melanie's doubts soon prove to be well founded when she uncovers ulterior reasons for Marc wanting to be back in their house — reasons that include a hidden gem so brilliant that legend links it to the most infamous jewel of all, the Hope Diamond. But Melanie has an unexpected ally in protecting the house and its inhabitants — the ghost of a Civil War era girl warns her of increasing threats to her family. But she's not the only spirit who is haunting Melanie. A malevolent ghost seems determined to stop Melanie from investigating the decades-old murder of a friend's sister, and this spirit will stop at nothing to protect its secrets — even from beyond the grave. Melanie and Jack must work together to find the answers before evil spirits of past and present destroy everything they love.
$60 incl. book

Friday 11/12/2021 at 11:00 AM
Michael Almond
(The Tannery) at Hot Fish Club, Murrells Inlet
"The Tannery" is historical fiction at its best, a murder mystery and legal thriller whose twists and turns will hold readers' attention to the final page. Meticulously researched, this page-turning debut novel transports readers to another time and place (1905, Wilkes County, N.C.), the story unfolding in the turbulent world of Post-Reconstruction social, political, and racial conditions in North Carolina and throughout the South. Reflecting issues prominent in today's headlines, themes of Black voter suppression and intimidation, White Supremacy campaigns, the Wilmington Massacre of 1898, the violence and depravity of the Red Shirts and vigilante terrorism, and the rise of Jim Crow drive the narrative to its dramatic and surprising conclusion.
$30

Tuesday 11/16/2021 at 11:00 AM
Kimmery Martin
(Doctors and Friends) at The Village House, Litchfield
Written prior to Covid-19 by a former emergency medicine physician, "Doctors and Friends" incorporates unexpected wit, razor-edged poignancy, and a deeply relatable cast of characters who provoke both laughter and tears. Martin provides a unique insider's perspective into the world of medical professionals working to save lives during the most difficult situations of their careers. Hannah, Compton, and Kira have been close friends since medical school, reuniting once a year for a much-needed vacation. Just as they gather to travel in Spain, an outbreak of a fast-spreading virus throws the world into chaos. When Compton Winfield returns to her job as an ER doctor in New York City, she finds a city changed beyond recognition — and a personal loss so gutting it reshapes every aspect of her life. Hannah Geier's career as an ob-gyn in San Diego is fulfilling but she's always longed for a child of her own. After years of trying, Hannah discovers she's expecting a baby just as the disease engulfs her city. Kira Marchand, an infectious disease doctor at the CDC in Atlanta, finds herself at the center of the American response to the terrifying new illness. Her professional battle turns personal when she must decide whether her children will receive an experimental but potentially life-saving treatment.
$30

Friday 11/19/2021 at 11:00 AM
Litchfield Books Staff - FULL!
(Annual Holiday Book Review) at Kimbel's, Wachesaw
You know what this fabulous holiday give-away is all about … but you don't know how the new Litchfield Books' owners – Olivia and Wendy – will deliver it. So join the talented staff of our local indie bookstore for their annual preview of holiday gift recommendations: non-fiction, mysteries and children's books, literature and classics, and current fiction. Gallop through 20 books in 60 minutes for some tips on great reads and good gifts. Advance readers will be given away and door prizes drawn for specialty gifts from Litchfield Books and CLASS Publishing.
$30

Friday 11/26/2021 at 11:00 AM
Robert "Mac" McAlister
(Wooden Ships on Winyah Bay) at The Village House, Litchfield
Local author ("Pawleys Island: An Old Man's Love Story") and wooden boat enthusiast ("Cruising Through Life") "Mac" McAlister shares the epic history of Winyah Bay's wooden boats, stretching back to 1526 when Spanish explorers sailed through the inlet and were greeted by Native Americans in dugout canoes. Spanning the beginnings of the legacy of rice and indigo plantations in the early 1700s to Lafayette's landing at Winyah Bay in 1777, the book covers the end of the lumber boom from the end of the Civil War until the beginning of World War II when hundreds of wooden schooners loaded lumber in the Port of Georgetown and braved storms off Cape Hatteras to deliver cargo to northern cities, while fishermen fished the rivers and the bay in wooden dories, bateaux, and skiffs. Historic photographs, restored by Anne Swift Malarich, illustrate the fascinating history of the rare ecological treasure that is Winyah Bay.
$30

Friday 12/03/2021 at 11:00 AM
Kevin Mitchell and David Shields
(Taste the State: Signature Foods, Recipes and their Stories) at Inlet Affairs
From the influence of 1920s fashion on asparagus growers to an heirloom watermelon lost and found, "Taste the State" abounds with surprising stories from South Carolina's singularly rich food tradition. Here, Kevin Mitchell and David S. Shields present engaging profiles of eighty-two of the state's most distinctive ingredients, such as Carolina Gold rice, Sea Island White Flint corn, and the cone-shaped Charleston Wakefield cabbage, and signature dishes, such as shrimp and grits, chicken bog, okra soup, Frogmore stew, and crab rice. These portraits, illustrated with original photographs and historical drawings, provide origin stories and tales of kitchen creativity and agricultural innovation. Historical "receipts" and modern recipes, including Chef Mitchell's distillation of traditions in Hoppin' John fritters, okra and crab stew, are also provided. Kevin Mitchell is a 2020-2021 SC Chef Ambassador and the first African-American instructor at the Culinary Institute of Charleston.
$30

Tuesday 12/07/2021 at 11:00 AM
Roger Newman
(Will O' the Wisp: Madness, War and Recompense) at Ocean One, Litchfield
Polarizing, fire-eating discourse, propaganda, and aversion to reason bred secession madness in Charleston, S.C. and sold rebellion to a population with virtually nothing to gain and everything to lose. Men who should have known better and had become inured to the abomination of human bondage failed to step up. As Southern nationalists raced into Civil War, blockade runner Jack Holmes and wealthy Charleston shipping magnate, George A. Trenholm, do what they can to sustain their city and the Confederacy. Their actions and experiences result in a sweeping adventure story played out on both the land and sea. With the outcome of the war obvious, Jack Holmes and George Trenholm conspire to steal the Confederate gold as Jefferson Davis flees a burning Richmond. The two men accept their responsibility for what proved to be a misguided and tragic rebellion and seek to adapt and redeem themselves in a post-slavery South.
$30

Friday 12/10/2021 at 11:00 AM
Steve Roberts
(Cokie, A Life Well Lived) at Kimbel's, Wachesaw
The extraordinary life and legacy of legendary journalist Cokie Roberts — a trailblazer for women — remembered by her friends and family. Through her visibility and celebrity, Cokie Roberts was an inspiration and a role model for innumerable women and girls. A fixture on national television and radio for more than 40 years, she also wrote five bestselling books focusing on the role of women in American history. She was portrayed on Saturday Night Live, name checked on the West Wing, and featured on magazine covers. She joked with Jay Leno, balanced a pencil on her nose for David Letterman, and was the answer to numerous crossword puzzle clues. Many dogs, and at least one dairy cow, were named for her. When the legendary 1980s Spy Magazine ran a diagram documenting all her connections with the headline "Cokie Roberts – Moderately Well-Known Broadcast Journalist or Center of the Universe?" they were only half-joking.
$60 incl book

Tuesday 12/14/2021 at 11:00 AM
Miranda & Thomas Johnson
(Worlds Unmasked) at Caffe Piccolo
A poet and his photographer daughter ride out the strange, troubling times of the coronavirus pandemic together, producing mid-stream a haunting book of black and white images that reveal the raw edges -- our own and the worlds' around us -- with provocative and restorative haiku footnotes. For the poet, "If Worlds Unmasked is a dark mirror reflecting the truth of the times, it is also a collection that reflects the light and the urge to reclaim something of that lightness of being which begs to be embraced and lived." From the photographer, "No one of us gets through life without feeling the depths of uncomfortable reality. Figuring out how to live with the uncomfortable nature of the uncomfortable is at the root of managing our subconscious navigation of the world. I share these images in an effort to connect all of us on our journey of human frailty." Together her camera, his pen capture the solace that we are not alone in our isolation.
$30

Friday 12/17/2021 at 11:00 AM
Robin R. Salmon
(Brookgreen 101: The Curator's Legacy) at Kimbel's, Wachesaw
For nearly half a century, Robin Salmon (Vice President of Art and Historical Collections and Curator of Sculpture) has been at the helm of Brookgreen Gardens history and sculpture collections, directing acquisitions and expansion, researching history and provenance, designing preservation and displays, and propelling the collection to national awareness through her participation and leadership in the National Sculpture Society of America. Throughout the years of working with, nurturing, and exhibiting American sculptors, she has concurrently led the specialized education of the Gardens' hundreds of volunteers through her monthly lecture series "Brookgreen 101," sharing the unique history of the property and the sculptural works. A sampling of this treasure trove of Salmon's lectures, illustrated with the images of photographer Anne Swift Malarich, herself a 25-year Brookgreen volunteer, creates a lasting gift to future administrations, staff, and volunteers, as well as to the public at lage. As the crown among South Carolina's many historic art destinations, Brookgreen Gardens' jewel in that crown, Robin Salmon, continues to shine the light on the Huntingtons' magnificent contribution.
$30