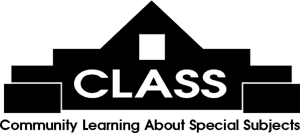 The Moveable Feast features literary luncheons with exciting authors at area restaurants on Fridays, 11 am - 1 pm, $30 each with a $5 cash rebate if the featured book is purchased.
Email
or call 843-235-9600 for more information.
Click here to register online!

Friday 04/26/2019 at 11:00 AM
Elizabeth Letts
(Finding Dorothy) at Ocean One, Litchfield
This richly imagined novel tells the story behind "The Wonderful Wizard of Oz," the book that inspired the iconic film, through the eyes of author L. Frank Baum's intrepid wife, Maud. Hollywood, 1938: As soon as she learns that M-G-M is adapting her late husband's masterpiece for the screen, 77-year-old Maud Gage Baum sets about trying to finagle her way onto the set. Nineteen years after Frank's passing, Maud is the only person who can help the producers stay true to the spirit of the book — because she's the only one left who knows its secrets. But the moment she hears Judy Garland rehearsing the first notes of "Over the Rainbow," Maud recognizes the yearning that defined her own life story, from her youth as a suffragette's daughter to her coming of age as one of the first women in the Ivy League, from her blossoming romance with Frank to the hardscrabble prairie years that inspired "The Wonderful Wizard of Oz." Judy reminds Maud of a young girl she cared for and tried to help in South Dakota, a dreamer who never got her happy ending. Now, with the young actress under pressure from the studio as well as her ambitious stage mother, Maud resolves to protect her — the way she tried so hard to protect the real Dorothy. The author of two New York Times bestselling nonfiction books, "The Eighty-Dollar Champion" and "The Perfect Horse," Elizabeth Letts is a master at discovering and researching a rich historical story and transforming it into a page-turner. Finding Dorothy is the result of Letts' journey into the amazing lives of Frank and Maud Baum. Written as fiction but based closely on the truth, the book tells a story of love, loss, inspiration, and perseverance, set in America's heartland.
$30

Friday 05/03/2019 at 11:00 AM
Kristy Woodson Harvey
(The Southern Side of Paradise) at Inlet Affairs
From internationally bestselling author and "rising star of Southern fiction" comes the third novel in Harvey's Peachtree Bluff series, in which a secret threatens the tight-knit bond between a trio of sisters and their mother. With the man of her dreams back in her life and all three of her daughters happy, Ansley Murphy should be content. But she can't help but feel like it's all a little too good to be true. Meanwhile, youngest daughter and actress Emerson, who is recently engaged and has just landed the role of a lifetime, seemingly has the world by the tail. Only, something she can't quite put her finger on is worrying her — and it has nothing to do with her recent health scare. When two new women arrive in Peachtree Bluff — one who has the potential to wreck Ansley's happiness and one who could tear Emerson's world apart — everything is put in perspective. And after secrets that were never meant to be told come to light, the powerful bond between the Murphy sisters and their mother comes crumbling down, testing their devotion to each other and forcing them to evaluate the meaning of family.
$30

Monday 05/06/2019 at 11:00 AM
Delia Owens - FULL!
(Where the Crawdads Sing) at Pawleys Plantation
This debut novel by Delia Owens, an American wildlife scientist, boasts the cherished trinity of New York Times bestseller-dom, a frenzied foreign sales fight, and a film in development by Reese Witherspoon (her online book club picked the novel in September 2018). Pritnear every book club on the Grand Strand has read and discussed this treasure. The main storyline spans – in a date-jumbling, tension-building order –1952 to 1970, following Kya Clark between the ages of six and 25 as she grows up alone in a shack in the swamplands of North Carolina after being abandoned by her family. She learns from the wildlife around her, gaining tricks of camouflage to evade truant officers and acquiring hunting skills to feed herself and catch mussels and fish to sell to shopkeepers in the town beyond the creek. Though set in the 1950s and 60s, "Where the Crawdads Sing" is, in its treatment of racial and social division and the fragile complexities of nature, obviously relevant to contemporary politics and ecology. But these themes will reach a huge audience through the writer's old-fashioned talents for compelling character, plotting and landscape description.
$30

Friday 05/10/2019 at 11:00 AM
Mary Kay Andrews - FULL!
(Sunset Beach) at Ocean One, Litchfield
The New York Times bestselling author and Queen of the Beach Reads delivers her next summer blockbuster. Drue Campbell's life and career have recently been derailed. The only thing she has left is the house her mother left her: a ramshackle beach bungalow with a missing roof in the once-sleepy town of Sunset Beach, which is rapidly becoming a hot spot for the rich and well-heeled, who are none too pleased about the shabby eyesore in their perfect neighborhood. When Drue's larger-than-life father unexpectedly turns up at her mother's funeral and offers her a job at his law firm, Drue doesn't know whether to be grateful or resentful that he has suddenly reappeared. She grudgingly accepts the job sifting through cold callers and shysters looking to get rich quick. But when her attention is caught by a suspicious murder case, Drue finds herself entangled in a decades-old mystery – one that may have dire consequences for Drue and the people she loves. Fee includes book.
$62

Tuesday 05/14/2019 at 11:00 AM
River Jordan
(Confessions of a Christian Mystic) at Inlet Provision Company (change)
From the author of "Praying for Strangers" and four Southern gothic novels comes a chronicle of faith and spirituality that is personal, raw, wise, revelatory — and very funny. With a unique mix of passionate revelation and quirky humor, River Jordan takes us on a journey through her Southern childhood to her present-day life as a novelist. Her stories run the gamut from dancing disco nights and midnight desert rides to surprise visitations with the Divine. Included are comforting letters to personal friends and loved ones about faith, death, heartbreaks and their futures. "Confessions of a Christian Mystic" is a highly original work about an extraordinary faith that never loses touch with current culture or everyday realities. Jordan invites us to join in on her wild ride searching for the holy mysteries of God. This haunting work will leave you deeply comforted and full of hope. Hailed as "a book for our times," "Confessions" gently leads us closer to that Divine mystery that shapes us and gives us life.
$30

Friday 05/17/2019 at 11:00 AM
Wendy Wax - FULL!
(My Ex-Best Friend's Wedding) at Kimbel's, Wachesaw Plantation
A wedding dress passed down through generations unravels the tangled threads of three women's lives in a novel of friendship, family, and forgiveness from the USA Today bestselling author of Ten Beach Road. Prized and stored away for safekeeping, the timeless ivory wedding dress, with its scooped neck and cleverly fitted bodice, sits gently folded in its box, whispering of Happily Ever Afters. To Kendra, Brianna, and Lauren it's a reminder of what could have been, the promise of a fairy tale, and a friendship torn apart. But as Kendra knows firsthand: it wasn't the dress's fault. Once closer than sisters, Lauren and Bree have grown up and grown apart, allowing broken promises and unfulfilled dreams to destroy their friendship. A successful author, Lauren returns home to the Outer Banks, fiancé in tow, to claim the dress she never thought she'd wear. While Bree, a bookstore owner, grapples with the realities of life after you marry the handsome prince. As the former best friends wrestle with their uncertain futures, they are both certain of one thing: some betrayals can never be forgiven. Now on the eve of her daughter Lauren's wedding, Kendra struggles with a secret she's kept for far too long. And vows to make sure the dress will finally bring Lauren and Bree back together—knowing they'll need each other to survive the coming storm.
$30

Tuesday 05/21/2019 at 11:00 AM
Diane McPhail
(The Abolitionist's Daughter) at Pawleys Plantation
In her sweeping debut, McPhail offers a powerful, profoundly emotional novel that explores a little-known aspect of Civil War history — Southern Abolitionists — and the timeless struggle to do right even amidst bitter conflict. On a Mississippi morning in 1859, Emily Matthews begs her father to save a slave, Nathan, about to be auctioned away from his family. Judge Matthews is an abolitionist who runs an illegal school for his slaves, hoping to eventually set them free. One, a woman named Ginny, has become Emily's companion and often her conscience — and understands all too well the hazards an educated slave must face. Yet even Ginny could not predict the tangled, tragic string of events set in motion as Nathan's family arrives at the Matthews farm. In the tradition of Cold Mountain, "The Abolitionist's Daughter" eschews stereotypes of the Civil War South, instead weaving an intricate and unforgettable story of survival, loyalty, hope, and redemption.
$30

Friday 05/24/2019 at 11:00 AM
Renée Rosen
(Park Avenue Summer) at Kimbel's, Wachesaw Plantation
"Mad Men" meets "The Devil Wears Prada" as Rosen draws readers into the glamorous New York City of 1965 and Cosmopolitan magazine, where a brazen new editor-in-chief — Helen Gurley Brown — shocks America and saves a dying publication by daring to talk to women about all things off-limits...New York City is filled with opportunities for single girls like Alice Weiss, who leaves her small Midwestern town to chase her big-city dreams and unexpectedly lands the job of a lifetime working for the first female editor-in-chief of Cosmopolitan magazine, Helen Gurley Brown. Nothing could have prepared Alice for the world she enters as editors and writers resign on the spot, refusing to work for the woman who wrote the scandalous bestseller "Sex and the Single Girl," and confidential memos, article ideas, and cover designs keep finding their way into the wrong hands. When someone tries to pull Alice into a scheme to sabotage her boss, she is more determined than ever to help Helen succeed. While pressure mounts at the magazine and Alice struggles to make her way in New York, she quickly learns that in Helen Gurley Brown's world, a woman can demand to have it all.
$30

Wednesday 05/29/2019 at 11:00 AM
Dorothea Benton Frank
(Queen Bee) at 21 Main, North Myrtle Beach
Beekeeper Holly McNee Kensen quietly lives in a world of her own on Sullivan's Island, tending her hives and working at the local island library. Holly calls her mother The Queen Bee because she's a demanding hulk of a woman. Her mother, a devoted hypochondriac, might be unaware that she's quite ill but that doesn't stop her from tormenting Holly. To escape the drama, Holly's sister Leslie married and moved away, wanting little to do with island life. Holly's escape is to submerge herself in the lives of the two young boys next door and their widowed father, Archie. "Queen Bee" is a classic Lowcountry Tale—warm, wise and hilarious, it roars with humanity and a dropperful of whodunit added for good measure by an unseen hand. In her 20th novel, our "queen bee" brings us back to her beloved island with an unforgettable story where the Lowcountry magic of the natural world collides with the beat of the human heart. Fee includes book.
$62

Tuesday 06/04/2019 at 11:00 AM
Melanie Benjamin
(Mistress of the Ritz) at Pine Lakes Country Club, Myrtle Beach
Nothing bad can happen at the Ritz; inside its gilded walls every woman looks beautiful, every man appears witty. Favored guests like Ernest Hemingway, F. Scott Fitzgerald, Coco Chanel, and the Duke and Duchess of Windsor walk through its famous doors, where they're welcomed and pampered by Blanche Auzello and her husband, Claude, the director. The Auzellos are the mistress and master of the Ritz, allowing the glamor and glitz to take their mind off their troubled marriage, and off the secrets that they keep from their guests — and each other... Based on true events, "Mistress of the Ritz" is a taut tale of suspense wrapped up in a love story for the ages, the inspiring story of a woman and a man who discover the best in each other amid the turbulence of war.
$30

Friday 06/07/2019 at 11:00 AM
Patti Callahan Henry
(The Favorite Daughter) at Pawleys Plantation
New York Times bestselling author Patti Callahan Henry returns to the Lowcountry setting of "The Bookshop at Water's End" with a novel of one woman's homecoming — and the family memories that have shaped her life… On her wedding day ten years ago, Lena Donohue experienced a betrayal so painful that she fled the small town of Watersend, South Carolina, and reinvented herself in New York City. Though now a freelance travel writer, the one place she rarely goes is home—until she learns of her dad's failing health. Returning to Watersend means seeing the sister she has avoided for a decade and the brother who runs their family's Irish pub—and who has borne the burden of his sisters' rift. As Alzheimer's slowly steals their father's memories, the siblings rush to preserve his life in stories and in photographs. His past will bring Lena's own childhood into focus, including the special bond they shared — one that she never felt with her late mother — and make her realize that you can't run away from family or the place where your heart truly belongs…
$30

Tuesday 06/11/2019 at 11:00 AM
Mary Alice Monroe - FULL!
(The Summer Guests) at Kimbel's, Wachesaw Plantation
From the New York Times bestselling author of the Beach House series comes a heartwarming and evocative novel about the bonds and new beginnings that are born from natural disasters and how, even during the worst of circumstances—or perhaps because of them—you discover what is most important in life. Late August is a beautiful time on the Southern coast—the peach trees are ripe, the ocean is warm, and the sweet tea is icy. A perfect time to enjoy the rocking chairs on the porch. But beneath the calm surface bubbles a threat: it's also the beginning of peak hurricane season. When a sudden storm threatens the coasts of Florida and South Carolina, an eclectic group of evacuees flee for the farm of their friends Grace and Charles Phillips in North Carolina: the Phillips's daughter Moira and her rescue dogs, famed equestrian Javier Angel de la Cruz, makeup artist Hannah McLain, horse breeder Gerda Klug and her daughter Elise, and island resident Cara Rutledge. They bring with them only the few treasured possessions they can carry. Strangers to all but the Phillips, they must ride out the storm together. During the course of one of the most challenging weeks of their lives, relationships are put to the test as the evacuees are forced to confront the unresolved issues they have with themselves and with each other. But as the storm passes, they realize that what really matters wasn't what they brought with them to the mountains: but what they'll take with them once they leave. "The Summer Guests" is a poignant and compelling story of self-discovery, love, and redemption. Fee includes book.
$62

Friday 06/14/2019 at 11:00 AM
Deb Spera
(Call Your Daughter Home) at Inlet Affairs
A stunning tour de force by veteran TV producer of "Criminal Minds" follows three fierce, unforgettable Southern women in the years leading up to the Great Depression. It's 1924 South Carolina and the region is still recovering from the infamous boll weevil infestation that devastated the land and the economy. Gertrude, a mother of four, must make an unconscionable decision to save her daughters from starvation or die at the hands of an abusive husband. Retta is navigating a harsh world as a first-generation freed slave, still employed by the Coles, influential plantation proprietors who once owned her family. Annie is the matriarch of the Coles family and must come to terms with the terrible truth that has ripped her family apart. These three women seemingly have nothing in common, yet as they unite to stand up to the terrible injustices that have long plagued the small town, they find strength in the bond that ties women together. Told in the pitch-perfect voices of Gertrude, Retta and Annie, "Call Your Daughter Home" is an audacious, timeless story about the power of family, deep-buried secrets and the ferocity of motherhood.
$30

Tuesday 06/18/2019 at 11:00 AM
Jennifer Berry Hawes
(Grace Will Lead Us Home) at Pawleys Plantation
A deeply moving work of narrative nonfiction on the tragic shootings at the Mother Emanuel AME church in Charleston, South Carolina. On June 17, 2015, twelve members of the historically black Emanuel AME Church in Charleston welcomed a young white man to their evening Bible study. He arrived with a pistol, 88 bullets, and hopes of starting a race war. Dylann Roof's massacre of nine innocents during their closing prayer horrified the nation. Two days later, some relatives of the dead stood at Roof's hearing and said, "I forgive you." That grace offered the country a hopeful ending to an awful story. But for the survivors and victims' families, the journey had just begun. In "Grace Will Lead Us Home," Pulitzer Prize-winning journalist Hawes provides a definitive account of the tragedy's aftermath. With unprecedented access to the grieving families and other key figures, Hawes offers a nuanced and moving portrait of the events and emotions that emerged in the massacre's wake. The two adult survivors of the shooting begin to make sense of their lives again. Rifts form between some of the victims' families and the church. A group of relatives fights to end gun violence, capturing the attention of President Obama. And a city in the Deep South must confront its racist past. This is the story of how, beyond the headlines, a community of people begins to heal. An unforgettable and deeply human portrait of grief, faith, and forgiveness, "Grace Will Lead Us Home" is destined to be a classic in the finest tradition of journalism.
$30

Friday 06/21/2019 at 11:00 AM
John Warley
(The Home Guard) at Pastaria 811
In a letter to folks back home near the start of the Civil War, a Union soldier described Beaufort, South Carolina as "one of the handsomest places in the United States." Handsome it was, but no longer in the U.S. after Fort Sumter in April 1861. Carter Barnwell, age twelve, is a dreamy-eyed boy of the Carolina Lowcountry until the Battle of Port Royal Sound brought thousands of Union troops to his hometown, forcing his mother to evacuate and leaving him responsible for his aging grandmother. Together, Carter and his grandmother flee to the family hunting lodge on Cane Island. Carter has only vague notions of the causes for the war, but he has lived his entire life in the South and known only its people. His cousin, Gabriel Heyward, recruits him to spy, and with Carter's older brother in Virginia fighting for the Confederacy, Carter is eager to do his part for the war effort. The risk of arrest is one he accepts, knowing his freedom and grandmother's life depend on his not getting caught. When a Pennsylvania missionary and her pretty young daughter arrive at the plantation adjoining the hunting lodge, the war takes a turn for which Carter is totally unprepared. He has never seen a girl like blue-eyed Sonja, who treats him like a kid brother until he proves his worth by teaching her skills she will need in the waters and marshes of the Carolina coast. Gradually, she warms to him, but that warmth is threatened by both a Union rival and her resolute abolitionist convictions. Carter, maturing beyond his years by war, must reach adult decisions that will profoundly affect his life and the lives of those he cares most about.
$30

Friday 06/28/2019 at 11:00 AM
Mary Edna Fraser & Cecelia Dailey
(The Batik Art of Mary Edna Fraser) at Southern Comforts, Hammock Shops
Mary Edna Fraser has taken the art of batik to otherworldly heights. An internationally renowned artist, Fraser has had works grace galleries, museums, and public buildings throughout the United States - creating wonder, awe, and an awareness of the environment around us as few artists have had the talent and vision to manage. Using fabric, wax, and dye, Fraser has transformed the techniques of batik from its ancient origins and forged new panoramas and vistas of our unique planet from the sky above us to the ground beneath our feet, and even down to the evocative landscapes that sprawl across the ocean floor. These images not only astonish us with their allure; they also remind of us of our place in the world and our responsibility to respect and care for it. Part history and guide to the challenging techniques of this form, "The Batik Art of Edna Fraser" affords not only a full-color introduction to Fraser's stunning perceptions of the glaciers, icebergs, coastlines, atmospheres, mountains, and rivers that grace our globe, but gives us an intimate look at the artist at work and the philosophies that guide her singular imagination as well. Bold, beautiful, thoughtful, and always visceral, Fraser's art invites us outside to see with new eyes the horizons that surround us - and inside to see ourselves in our inextricable connection with the land, the seas, the skies, the earth, as we are woven together as one in the fabric of our existence on this, our home, the vibrant blue planet hurtling through space and time.
$30

Friday 07/12/2019 at 11:00 AM
Beatriz Williams
(The Golden Hour) at Kimbel's, Wachesaw
The new novel from the New York Times bestselling author of "The Summer Wives" brings Second World War-era Nassau to incandescent life in this brilliantly original epic of espionage and human courage inside the court of the Duke and Duchess of Windsor. The Bahamas, 1941. Newly-widowed Leonora "Lulu" Randolph arrives in Nassau to investigate the Governor and his wife for a fashionable New York magazine. After all, American readers have an insatiable appetite for news of the Duke and Duchess of Windsor, that infamous couple whose love affair nearly brought the British monarchy to its knees five years earlier. What more compelling backdrop than a wartime Caribbean paradise, a colonial playground for kingpins of ill-gotten empires? Or so Lulu imagines. But as she infiltrates the Duke and Duchess's social circle, and the powerful cabal that controls the islands' political and financial affairs, she uncovers evidence that beneath the glister of Wallis and Edward's marriage lies an ugly — and even treasonous — reality. In fact, Windsor-era Nassau roils with spies, financial swindles, and racial tension, and in the middle of it all stands Benedict Thorpe: a scientist of charismatic charm and murky national loyalties. Inevitably, the willful and wounded Lulu falls in love.
$30

Friday 07/19/2019 at 11:00 AM
Thomas Mallon
(Landfall) at Pawleys Plantation
Cited as "crisp and witty," "juicy," and "entertainingly bitchy," a new novel by Thomas Mallon is always a mouth-watering prospect for lovers of American politics. This one, set during the tumultuous middle of the George W. Bush years—amid the twin catastrophes of the Iraq insurgency and Hurricane Katrina—brings Thomas Mallon's cavalcade of contemporary American politics, which began with Watergate and continued with Finale, to a vivid and emotional climax. The president at the novel's center possesses a personality whose high-speed alternations between charm and petulance, resoluteness and self-pity, continually energize and mystify the panoply of characters around him. They include his acerbic, crafty mother, former First Lady Barbara Bush; his desperately correct and eager-to-please secretary of state, Condoleezza Rice; the gnomic and manipulative Donald Rumsfeld; foreign leaders from Tony Blair to Vladimir Putin; and the caustic one-woman chorus of Ann Richards, Bush's predecessor as governor of Texas. A gallery of political and media figures, from the widowed Nancy Reagan to the philandering John Edwards to the brilliantly contrarian Christopher Hitchens, bring the novel and the era to life. The story is deepened and driven by a love affair between two West Texans, Ross Weatherall and Allison O'Connor, whose destinies have been affixed to Bush's since they were teenagers in the 1970s. The true believer and the skeptic who end up exchanging ideological places in a romantic and political drama that unfolds in locations from New Orleans to Baghdad and during the parties, press conferences, and state funerals of Washington, D.C.
$30

Friday 07/26/2019 at 11:00 AM
Leila Meacham
(Dragonfly) at DeBordieu Colony Clubhouse
One of our very favorites, author of "Roses," "Tumbleweed," and "Titans," returns with a triumph! At the height of WWII, five idealistic young Americans receive a mysterious letter from the OSS, asking them if they are willing to fight for their country. The men and women from very different backgrounds—a Texan athlete with German roots, an upper-crust son of a French mother and a wealthy businessman, a dirt-poor Midwestern fly fisherman, an orphaned fashion designer, and a ravishingly beautiful female fencer from Princeton — all answer the call of duty, but each for a secret reason of his or her own. They bond immediately, in a group code-named DRAGONFLY. Soon after their training, they are dropped behind enemy lines and take up their false identities, isolated from one another except for a secret drop-box, but in close contact with the powerful Nazi elite who have Paris under siege. Thus begins a dramatic and riveting cat-and-mouse game, as the young Americans seek to stay under the radar until a fatal misstep leads to the capture and the firing-squad execution of one of their team. But...is everything as it seems, or is this one more elaborate act of spycraft? Fee includes book.
$60

Tuesday 07/30/2019 at 11:00 AM
Megan Miranda
(The Last House Guest) at Kimbel's. Wachesaw
From the acclaimed New York Times bestselling author of "All the Missing Girls," a suspenseful new novel about an idyllic town in Maine dealing with the suspicious death of one of their own—and her best "summer" friend, who is trying to uncover the truth … before fingers point her way. Littleport, Maine, has always felt like two separate towns: an ideal vacation enclave for the wealthy, whose summer homes line the coastline; and a simple harbor community for the year-round residents whose livelihoods rely on service to the visitors. Typically, fierce friendships never develop between a local and a summer girl—but that's just what happens with visitor Sadie Loman and Littleport resident Avery Greer. Each summer for almost a decade, the girls are inseparable — until Sadie is found dead. While the police rule the death a suicide, Avery can't help but feel there are those in the community, including a local detective and Sadie's brother, Parker, who blame her. Someone knows more than they're saying, and Avery is intent on clearing her name, before the facts get twisted against her.
$30

Friday 08/02/2019 at 11:00 AM
Fiona Davis
(The Chelsea Girls) at Inlet Affairs
From Fiona Davis, the nationally bestselling author of "The Dollhouse" and "The Address," the bright lights of the theater district, the glamour and danger of 1950s New York, and the wild scene at the iconic Chelsea Hotel come together in a dazzling new novel about the twenty-year friendship that will irrevocably change two women's lives. From the dramatic redbrick facade to the sweeping staircase dripping with art, the Chelsea Hotel has long been New York City's creative oasis for the many artists, writers, musicians, actors, filmmakers, and poets who have called it home—a scene playwright Hazel Riley and actress Maxine Mead are determined to use to their advantage. Yet they soon discover that the greatest obstacle to putting up a show on Broadway has nothing to do with their art, and everything to do with politics. A Red scare is sweeping across America, and Senator Joseph McCarthy has started a witch hunt for Communists, with those in the entertainment industry in the crosshairs. As the pressure builds to name names, it is more than Hazel and Maxine's Broadway dreams that may suffer as they grapple with the terrible consequences, but also their livelihood, their friendship, and even their freedom. Spanning from the 1940s to the 1960s, "The Chelsea Girls" deftly pulls back the curtain on the desperate political pressures of McCarthyism, the complicated bonds of female friendship, and the siren call of the uninhibited Chelsea Hotel.
$30

Friday 08/09/2019 at 11:00 AM
Kristan Higgins
(Life and Other Inconveniences) at Pastaria 811
A new novel from the NYT best-selling author of "Good Luck with That" about a blue-blood grandmother and her black-sheep granddaughter who discover they are truly two sides of the same coin. Emma London never thought she had anything in common with her grandmother Genevieve London. The regal old woman came from wealthy and bluest-blood New England stock, but that didn't protect her from life's cruelest blows: the disappearance of Genevieve's young son, followed by the premature death of her husband. But Genevieve rose from those ashes of grief and built a fashion empire that was respected the world over, even when it meant neglecting her other son. When Emma's own mother died, her father abandoned her on his mother's doorstep. Genevieve took Emma in and reluctantly raised her — until Emma got pregnant her senior year of high school. Genevieve kicked her out with nothing but the clothes on her back...but Emma took with her the most important London possession: the strength not just to survive but to thrive. And indeed, Emma has built a wonderful life for herself and her teenage daughter, Riley. So what is Emma to do when Genevieve does the one thing Emma never expected of her and, after not speaking to her for nearly two decades, calls and asks for help?
$30

Friday 08/16/2019 at 11:00 AM
Dana Ridenour
(Below the Radar) at Pawleys Plantation
FBI Special Agent Lexie Montgomery has been handed the most dangerous undercover assignment of her career: infiltrate a terrorist cell in a foreign country to locate and rescue a missing Dutch undercover operative. During the mission, a charismatic American extremist develops romantic feelings for Lexie. Believing they are of the same mind-set, he takes her to a remote terrorist training camp for indoctrination. While the Dutch Police and the FBI futilely search for her, events spiral out of control when the cell leader reveals his ruthless and brutal nature. With all ties to the outside world cut, Lexie realizes she must rely on her undercover training and skills in order to survive. Ridenour, herself a 20-year veteran of the FBI now retired in Murrells Inlet, was a proud member of the FBI's Evidence Response Team for the 9/11 World Trade Center attack, followed by undercover certification that sent her on a series of long-term, deep-cover cases focusing on domestic terrorism. Her first novel "Behind the Mask" swept the 2016 Royal Dragonfly Book Awards, winning Best Novel by a First Time Author, Best Fiction Novel, and the overall Grand Prize. Her second, "Beyond the Cabin," won the 2018 Royal Palm Literary Award for Best Thriller!
$30