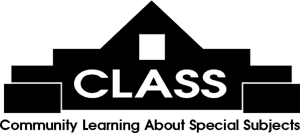 The Moveable Feast features literary luncheons with exciting authors at area restaurants on Fridays, 11 am - 1 pm, $30 each, some exceptions when the book is included with the Feast ticket. Email
[email protected]
or call 843-235-9600 for more information.
Click here to register online!

Friday 01/22/2021 at 11:00 AM
Deb Richardson-Moore
(Murder, Forgotten) at Kimbel's, Wachesaw
Author of four fiction titles and a memoir ("The Weight of Mercy," about her early years as a pastor at the Triune Mercy Center in Greenville, S.C.), this former national award-winning reporter for The Greenville News is a popular speaker at book clubs, universities and churches. She has won numerous awards for community involvement, including the 2017 Leadership Greenville Distinguished Alumni Award. In Deb''s new novel, protagonist Julianna Burke is a mystery writer, famous for her "wanderings" – blocks of time when she exits the everyday world and returns with twists and turns to make her next novel soar. But lately, she's been coming to on the porch of her Sullivan's Island beach house with nothing to show for a day's work. She fears her memory is slipping, and with it, her heralded career. Then her beloved husband and business partner is murdered. The police look at workmen, extended family and neighbors, but Julianna fears something worse. Could she, deep in the throes of her latest mystery, "Murder, Forgotten," have enacted her fictional killing? In this plot within a plot, she seeks to find the killer. But can she find the truth when her reality is fading?
$30

Friday 01/29/2021 at 11:00 AM
Steve Schonveld
(Front Row on Death Row) at Inlet Affairs
A young middle-school vice principal is encouraged to join a prison volunteer program by the father of one of his students, an ex-con who has turned his life around. They arrive at South Carolina's Lieber Correctional Institution, and with very little preparation, the author finds himself admitted as a visitor to Death Row. He begins having personal conversations with the condemned inmates, and over the course of six different visits and numerous frank discussions, finds his beliefs about the death penalty, incarceration, and indeed the human condition - changed forever. Born and raised in West Michigan, Steve moved to Charleston, S.C., to accept a teaching position upon graduation from Western Michigan University. He received his Master's Degree from The Citadel. Currently, Steve is an Assistant Principal in the Charleston County School District and is active in the community.
$30

Friday 02/05/2021 at 11:00 AM
Horace Mungin
(Notes from 1619: A Poetic 400-Year Reflection) at Hot Fish Club, Murrells Inlet
A writer and poet, born in South Carolina and raised in New York City, Horace Mungin has published two collections of poetry and several other books. He was a paratrooper with the 82nd airborne division and attended college at Fordham University in NYC. Mungin's brave attempt to fight against the multiple manifestations of injustice imposed by the conscious erasure of African American history is in keeping with the best of contemporary African American literature. Like Daniel Black in his poetic and powerful novel, which deftly imagines the horrors of the Middle Passage, Mungin takes us back to the Cape Coast of Africa and tells the story of Khadija, "born to a time of trouble," who was captured, imprisoned and carried on the last known slave ship, Clotilda "to look upon the world/That dark day of the/Darkest days in America." And so it begins, the narrative journey that sweeps through these poems describing the African experience in America, "in this vacuum where there is no God." In the pivotal poem "America," Mungin lays it all out for us, echoing Langston Hughes's famous poem: "Let's start at the beginning - America/ Has never been America.....It was a mirage from the very/Beginning - maybe even a deception, a hoax/A Myth and an elegantly grand dishonesty." From the "hocus pocus" of the ways in which the Constitution did not apply to black people, to the failures of Reconstruction and all that follows, Mungin weaves our history together until the present day. This is a narrative we've never heard told in quite this way, and it provides a context and an understanding long missing from our national conversation.
$30

Friday 02/12/2021 at 11:00 AM
Kathryn Smith and Kelly Durham
(FDR's Convention Conspiracy, A Missy LeHand Mystery) at Ocean One, Litchfield
When Presidential Secretary Missy LeHand receives a bombshell photo and attached note in the mail revealing the full nature of FDR's disability, she knows trouble is brewing. And then another picture with the same message arrives, and another. With the Democratic National Convention just days away, President Roosevelt calls in FBI Special Agent Corey Wainwright to help with the investigation. Meanwhile, Hollywood reporter Joan Roswell has a new boss, a charismatic media mogul who sends her to Washington to procure an interview with the President about the exact nature of his disability. Are the two related? And what's the end game here? Kathryn Smith and Kelly Durham deliver again – with a little help from Bette Davis – in this history-spiced mystery, their fourth in the Miss LeHand mystery series. You'll remember Kathryn from prior Moveable Feasts featuring her biographies of Marguerite LeHand and Gertrude Legendre.
$30

Friday 02/19/2021 at 11:00 AM
Jill Trinka
("Love in the Time of Corona!") at Kimbel's, Wachesaw
Join us for Appalachian and Southern music with "a dynamic, winsome, and energetic teacher and performer." Jill's performances bring new life to the musical and cultural treasures of American folk music as she accompanies herself on the dulcimer, autoharp, guitar, and banjo. She has written and recorded four volumes of folksongs, singing games, and play parties and is working on a CD of traditional Christmas music from the American South! Prepare to be delighted! (Due to COVID, author Susan Meissner has been re-scheduled for Aug. 6th.)
$30

Friday 02/26/2021 at 11:00 AM
Carl DiLorenzo
(How to Keep Your Faith) at Caffe Piccolo
Written for his children and grandchildren to prevent them from experiencing the confusion he felt about his own father's religious beliefs, DiLorenzo's memoir "How to Keep Your Faith, When All Around You are Losing Theirs," is an honest recollection of his childhood growing up as an Italian and Catholic kid in a tough neighborhood in Brooklyn, New York. Documenting the hilarious and tragic events that made him believe in God one minute and doubt His existence the next, he examines the people and events that helped shape his faith and the valuable lessons learned from those on his block who were of different religious and ethnic backgrounds.
$30

Friday 03/05/2021 at 11:00 AM
Tanya Ackerman
(Pawleys Island: Seasons of Light) at Inlet Affairs
If you missed the December debut of this long-awaited sequel to award-winning photojournalist Ackerman's pictorial celebration of Pawleys Island ("Chasing the Light"), here's another chance to enjoy her powerful personal journey and the creative output it spawned. The unique beauty of "the Blessed Isle," as captured by Tanya through the four seasons, will let snowbirds in on the secrets of the seasons they miss and revive locals' appreciation of our surrounding glories. With thousands of followers on her daily Facebook postings of new images of the beach, the creek and the river, Tanya's reputation for dramatic "painterly" photography is rivaled only by her reputation for seeing (and sharing) the humor in nature. After taking home the coveted South Carolina Press Association's "Photojournalist of the Year" for all weekly newspapers four years (including 2019), she was named all around "Best of the Best" by SCPA for 2019!
$30

Friday 03/12/2021 at 11:00 AM
Patti Callahan Henry
(Surviving Savannah) at Pawleys Plantation
When Savannah history professor Everly Winthrop is asked to guest-curate a new museum collection focusing on artifacts recovered from the steamship Pulaski, she's shocked. The ship sank after a boiler explosion in 1838, and the wreckage was just discovered, 180 years later. Everly can't resist the opportunity to try to solve some of the mysteries and myths surrounding the devastating night of its sinking. Everly's research leads her to the astounding history of a family of eleven who boarded the Pulaski together, and the extraordinary stories of two women from this family: a known survivor, Augusta Longstreet, and her niece, Lilly Dawson, who was never found, along with her child. These aristocratic women were part of Savannah's society, but when the ship exploded, each was faced with difficult and heartbreaking decisions. This is a moving and powerful exploration of what women will do to endure in the face of tragedy, the role fate plays, and the myriad ways we survive the surviving. Book included with the feast ticket.
$58 incl. book

Friday 03/19/2021 at 11:00 AM
Marie Bostwick
(The Restoration of Celia Fairchild) at DeBordieu Colony Clubhouse
"Evvie Drake Starts Over" meets "The Friday Night Knitting Club" in this wise and witty novel about a fired advice columnist who discovers lost and found family members in Charleston, by the New York Times bestselling author of "The Second Sister." Celia Fairchild, known as advice columnist 'Dear Calpurnia', has insight into everybody's problems – except her own. Still bruised by the end of a marriage she thought was her last chance to create a family, Celia receives an unexpected answer to a "Dear Birthmother" letter. Celia throws herself into proving she's a perfect adoptive mother material – with a stable home and income – only to lose her job. Her one option: sell the Charleston house left to her by her recently departed, estranged Aunt Calpurnia. Arriving in Charleston, Celia learns that Calpurnia had become a hoarder, the house is a wreck, and selling it will require a drastic, rapid makeover. The task of renovation seems overwhelming and risky. But with the help of new neighbors, old friends, and an unlikely sisterhood of strong, creative women who need her as much as she needs them, Celia knits together the truth about her estranged family — and about herself. "The Restoration of Celia Fairchild" is an unforgettable novel of secrets revealed, laughter released, creativity rediscovered, and waves of wisdom by a writer Robyn Carr calls "my go-to author for feel-good novels."
$48 incl. book

Friday 03/26/2021 at 11:00 AM
Todd Holbrook
(Mrs. Slater in the Confederate Secret Service) at Kimbel's, Wachesaw
Subtitled "The Clandestine Mission that Killed Abraham Lincoln," Holbrook's debut is a gripping tale of the plot to assassinate the President, and the role played by Nettie Slater, often referred to as the missing link in the Lincoln conspiracy. Mrs. Slater was a mysterious figure who disappeared after the war ended.
$30

Friday 04/02/2021 at 11:00 AM
Cindy Hedrick
(Tails from SC CARES) at Litchfield Country Club
For 13 years, Cindy Hedrick and soulmate Skip Yeager (owners of Sweetie's on Front Street in Georgetown) operated an exotic animal sanctuary on acreage outside Georgetown. The story of how the SC Coastal Animal Rescue & Education Sanctuary came to be, was instrumental in the healthy and happy lives of scores of exotics, farm animals, and non-releasable wildlife, and ultimately had to be dismantled is both inspiring and heartbreaking. While aimed to raise awareness and compassion in middle school children for the creatures that share their world, Cindy's natural approach to telling the tales of just a few of the characters the sanctuary rescued is a lesson in memoir writing and a tearful/joyful read for animal lovers of all ages.
$30

Friday 04/09/2021 at 11:00 AM
To be announced
at Hot Fish Club, Murrells Inlet

Friday 04/16/2021 at 11:00 AM
Kristy Woodson Harvey
(Under the Southern Sky) at Ocean One, Litchfield
Two childhood friends discover that love – and family – can be found in unconventional ways in this timely, moving novel from the USA TODAY bestselling author of the beautifully Southern, evocative Peachtree Bluff series. Recently separated Amelia Buxton, a dedicated journalist, never expected that uncovering the biggest story of her career would become deeply personal. But when she discovers that a cluster of embryos belonging to her childhood friend Parker and his late wife Greer have been deemed "abandoned," she's put in the unenviable position of telling Parker – and dredging up old wounds in the process. Parker has been unable to move forward since the loss of his beloved wife three years ago. He has all but forgotten about the frozen embryos, but once Amelia reveals her discovery, he knows that if he ever wants to get a part of Greer back, he'll need to accept his fate as a single father and find a surrogate. Each dealing with their own private griefs, Parker and Amelia slowly begin to find solace in one another as they navigate an uncertain future against the backdrop of the pristine waters of their childhood home, Buxton Beach. The journey of self-discovery leads them to an unforgettable and life-changing lesson: Family – the one you're born into and the one you choose – is always closer than you think. From "the next major voice in Southern fiction" (Elin Hilderbrand, #1 New York Times bestselling author), "Under the Southern Sky" is a fresh and unforgettable exploration of love, friendship, and the unbreakable ties that bind.
$48 incl. book

Friday 04/23/2021 at 11:00 AM
Karen White
(The Last Night in London) at Kimbel's, Wachesaw
New York Times bestselling author Karen White weaves a captivating story of friendship, love, and betrayal that moves between war-torn London during the Blitz and the present day. London, 1939. Beautiful and ambitious Eva Harlow and her American best friend, Precious Dubose, are trying to make their way as fashion models. When Eva falls in love with Graham St. John, an aristocrat and Royal Air Force pilot, she can't believe her luck that she's getting everything she ever wanted. Then the Blitz devastates her world, and Eva finds herself slipping into a web of intrigue, spies, and secrets. As Eva struggles to protect her friendship with Precious and everything she holds dear, all it takes is one unwary moment to change their lives forever... London, 2019. American journalist Maddie Warner, whose life has been marked by the tragic loss of her mother, travels to London to interview Precious about her life in pre-WWII London. Maddie has been careful to close herself off to others, but in Precious she recognizes someone whose grief rivals her own—but unlike Maddie, Precious hasn't allowed it to crush her. Maddie finds herself drawn to both Precious and to Colin, her enigmatic surrogate nephew. As Maddie gets closer to her, she begins to unravel Precious's haunting past—a story of friendship, betrayal, and the unremembered acts of kindness and of love.
$60 incl. book

Friday 04/30/2021 at 11:00 AM
William Woodson
(Waccamaw Gold, 2nd Ed.) at Pawleys Plantation
"Waccamaw Gold" was CLASS Publishing's first publication back in 2013! Some of you may remember the dashing Billy, verbally limber with a bear trap of a mind that never forgets anything, not even the French art history he learned at Davidson College before he went on to law school at USC and Emory University and UNC Chapel Hill's graduate school of business. In writing the sequel ("Forlorn Hope"), several aspects of "Waccamaw Gold" needed revising, embellishing, cutting - all of which he has done to great effect. The story of wealthy 30-somethings negotiating relationships, social and economic obligations, and targeting as privileged one-percenters, is delivered by a stable of pitch-perfect characters caught in a web of greed, murder and mystery. Join us for the beginning of a tale that will be continued in the near future.
$30