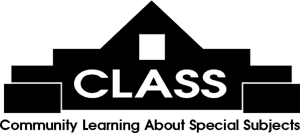 The Moveable Feast features literary luncheons with exciting authors at area restaurants on Fridays, 11 am - 1 pm, $30 each with a $5 cash rebate if the featured book is purchased.
Email
or call 843-235-9600 for more information.
Click here to register online!

Friday 10/18/2019 at 11:00 AM
William Rawlings
(The Girl with Kaleidoscope Eyes) at Kimbel's, Wachesaw
A prolific writer of Southern fiction and non-fiction, Rawlings' newest protagonist, John Wesley O'Toole, is a disbarred former attorney, trying to make a new start in life as an art dealer in Savannah, Georgia, after his release from prison. O'Toole is in deep financial trouble and about to lose everything when he is contacted by a wealthy businessman who offers him a hefty sum to find a missing painting, and with it, his estranged granddaughter, Lucy. When Lucy's body is discovered in a burned out car near where she and O'Toole were due to meet, he is arrested on a charge of kidnapping and murder. Things go downhill from there...
$30

Tuesday 10/22/2019 at 11:00 AM
Betty Bell Brown - FULL!
(Pretty Much) at Sea View Inn
A special feast set among the spot-on watercolor portraits of the Sea View Inn's staff, painted by the artist-author whose memoir covers more than a century from her mother's birth to her own life today. Clara Bell's boundless energy wasted into frivolity in an era when expectations hemmed her into a life too small to hold her. The prospects for women and what it means to exercise independence have changed a lot over one hundred years, but the struggles of mother and daughter are timeless. Betty Bell Brown explores her mother's life and her own with humor, clarity, and pathos.
$30

Friday 10/25/2019 at 11:00 AM
Karen White - FULL!
(The Christmas Spirits on Tradd Street) at 21 Main, North Myrtle Beach
The Christmas spirit is overtaking Tradd Street with a vengeance in this festive new novel in the New York Times bestselling series by one of our all-time favorite feast authors. Melanie Trenholm should be anticipating Christmas with nothing but joy — after all, it's only the second Christmas she and her husband, Jack, will celebrate with their twin toddlers. But the ongoing excavation of the centuries-old cistern in the garden of her historic Tradd Street home has been a huge millstone, both financially and aesthetically. Local students are thrilled by the possibility of unearthing more Colonial-era artifacts at the cistern, but Melanie is concerned by the ghosts connected to it that have suddenly invaded her life and her house — and at least one of them is definitely not filled with holiday cheer... And these relics aren't the only precious artifacts for which people are searching. A past adversary is convinced there is a long-lost Revolutionary War treasure buried somewhere on the property Melanie inherited — untold riches rumored to have been brought over from France by the Marquis de Lafayette himself and intended to help the Colonial war effort. It's a treasure literally fit for a king, and there have been whispers throughout history that many have already killed — and died —for it. And now someone will stop at nothing to possess it — even if it means destroying everything Melanie and Jack hold dear.
$58 incl. book

Monday 10/28/2019 at 11:00 AM
Cassandra King - FULL!
(Tell Me a Story: My Life with Pat Conroy) at Pine Lakes Country Club, Myrtle Beach
Cassandra King was leading a quiet life as a professor, divorced "Sunday wife" of a preacher, and debut novelist when she met Pat Conroy. Their friendship bloomed into a tentative, long-distance relationship. Pat and Cassandra ultimately married, partly because Pat hated the commute from coastal South Carolina to her native Alabama. It was a union that would last eighteen years, until the beloved literary icon's death from pancreatic cancer in 2016. In this poignant, intimate memoir, the woman he called King Ray looks back at her love affair with a natural-born storyteller whose lust for life was fueled by a passion for literature, food, and the Carolina Lowcountry that was his home. As she reflects on their relationship and the eighteen years they spent together, cut short by Pat's passing at seventy, Cassandra reveals how the marshlands of the South Carolina Lowcountry ultimately cast their spell on her, too, and how she came to understand the convivial, generous, funny, and wounded flesh-and-blood man beneath the legend — her husband, the original Prince of Tides.
$58 incl. book

Friday 11/01/2019 at 11:00 AM
Litchfield Books Staff - FULL!
(Holiday Book Review) at Kimbel's, Wachesaw
Join the talented staff of our local indie bookstore for their annual preview of holiday gift recommendations: non-fiction, mysteries and children's books, literature and classics, and current fiction. Gallop through 20 books in 60 minutes for some tips on great reads and good gifts. Advance readers will be given away, but not the endings!
$30

Friday 11/08/2019 at 11:00 AM
Scott Sharpe
(A Wild Eden) at Pastaria 811
A compelling story of a son's journey to understand his father. Insightful and moving, the 2018 South Carolina Novel Prize winner introduces us to a whole family and the history that bonds them. When Jack Parker's estranged father dies, Jack knows one thing: Tom Parker was a good man. But when a group of strangers appears at the funeral, Jack realizes he has more questions than answers about how his father actually lived his life. Jack moves back home to help his ailing mother and continue work on his father's many projects, but soon finds himself at the center of a family maelstrom, worsened by his troubled siblings' lives and continued unearthings of Tom's secrecy. Haunted by hazy nightmares from his youth and driven by guilt, Jack tries to uncover why his father kept such a considerable part of his life from them all. The secrets Jack uncovers might shake the foundation of the refuge he hopes to create. Suddenly thrust into a dangerous world of drug deals and violence, Jack is forced to examine his own brutal limits and those of his father. When finally faced with the truth of his and Tom's past, he realizes that sometimes secrets are best left buried on the river bottom.
$30

Friday 11/15/2019 at 11:00 AM
Mary Whyte
(We The People: Portraits of Veterans in America) at Pawleys Plantation
In concert with her solo exhibition of the same title at Charleston City Gallery (Oct. 25-Dec. 22), acclaimed artist Mary Whyte has captured the essence of what it means to be an American today. In 2010, internationally renowned artist Mary Whyte set out on an inspirational seven-year mission to paint fifty large scale watercolor portraits of current day American veterans. "We The People" is the resulting remarkable series depicting military veterans of all ages and in all walks of life. Images including a Missouri dairy farmer, Rhode Island lobsterman, Pennsylvania science teacher, South Carolina single mother, and 46 other moving portraits are showcased together – culminating in a timeless portrait of and for the American people.
$30

Friday 11/22/2019 at 11:00 AM
Anne Byrn
(Skillet Love: From Steak to Cake) at Kimbel's, Wachesaw
Beloved by home cooks and professionals alike, the cast iron skillet is one of the most versatile pieces of equipment in your kitchen arsenal. Perfect for every meal of the day, the cast iron pan can be used to cook eggs, sear meat, roast whole dinners, and serve up dessert warm from the oven. Bestselling author Anne Byrn has carefully curated 160 recipes to be made in one simple 12-inch cast iron skillet. These are dishes everyone can enjoy, from appetizers and breads like Easy Garlic Skillet knots to side dishes like Last-Minute Scalloped Potatoes, from brunch favorites to one-pot suppers like Skillet Eggplant Parmesan. And of course, no Anne Byrn cookbook would be complete without her innovative cakes like Georgia Burnt Caramel Cake, cookies like Brown Sugar Skillet Blondies, and pies and other delicious treats. Scattered throughout are fun tidbits about the origin of the cast iron skillet and how to properly season and care for them. Anne Byrn, the Cake Doctor, has crafted an informational, adaptable, and deliciously indispensable guide to skillet recipes the whole family is sure to love.
$30

Friday 11/29/2019 at 11:00 AM
Jon Sealy
(The Edge of America) at Inlet Affairs
Jon Sealy, author of "The Whiskey Baron," has hit another one out of the ballpark! Bobby West is on the edge. As chief financial officer for a Miami holding company and a CIA front, he has overleveraged his business in the go-go 1980s financial culture. He turns to a deal-with-the-devil money laundering operation with a local gangster, Alexander French — a deal which quickly goes south when $3 million goes missing. Now Mr. French, a group of Cuban exiles, and an Israeli smuggler named Adriana Chekhov are all after Bobby West to pay up. With echoes of Iran-Contra and the Orwellian surveillance state, "The Edge of America" is a stunning thriller about greed, power, and the limits of the American dream.
$30

Tuesday 12/03/2019 at 11:00 AM
Andrew Lawler
(The Secret Token: Myth, Obsession, and the Search for the Lost Colony of Roanoke) at Pastaria 811
In 1587, 115 men, women, and children arrived at Roanoke Island on the coast of North Carolina to establish the first English colony in the New World—and then vanished. In "The Secret Token," journalist Andrew Lawler sets out on a quest to solve an enigma that has obsessed generations of historians, archaeologists, and amateur sleuths. The Washington Post calls it "crazy fun" as well as "surprisingly fresh and powerful," while the Wall Street Journal deems it "the most authoritative account of the Lost Colony to date." The Economist says that "Mr. Lawler is an intrepid guide to this treacherous territory," adding that "his willingness to chase down every lead, no matter how outlandish, and his enthusiasm for the journey as much as the destination, make The Secret Token a lively and engaging read."
$30

Friday 12/06/2019 at 11:00 AM
Nathalie Dupree
(Stories and Favorite Recipes) at Hot Fish Club, Murrells Inlet
Nathalie Dupree is a storyteller, and in celebration of her 80th birthday in December 2019, she shares her favorite culinary stories, which trace her journey from a budding cook for her college friends, though her years as a restaurant cook and cooking instructor. Her activist spirit, humor, feisty personality, and authoritative knowledge of cooking make this a must-have cookbook for everyone who has watched her on TV, read her articles in magazines and newspapers, or invoked her name in a conversation about Southern food. Nathalie Dupree is the best-selling author of 14 cookbooks, and host of more than 300 national and international cooking shows. She has been the president of the Atlanta chapter of the International Women's Forum, founder and past president of IACP (International Association of Culinary Professionals), founder and board member of Southern Foodways, and founder and co-president of two chapters of Les Dames d'Escoffier by whom she was awarded the honor of "Grande Dame." She was the founding president of the Charleston Wine and Food Festival. She was named the 2013 Woman of the Year from the French Master Chefs of America, and received Slow Food Charleston's 2016 Snail Award. Her books "New Southern Cooking" and "Mastering the Art of Southern Cooking" are on the 2017 Southern Living 100 best cookbooks of all-time list.
$30

Friday 12/13/2019 at 11:00 AM
Cat Warren
(What the Dog Knows) at Pawleys Plantation
Cat Warren is the 2013 New York Times bestselling author of "What the Dog Knows: Scent, Science, and the Amazing Ways Dogs Perceive the World." The book tells the story of learning to work with her impossible young shepherd as a cadaver dog to find the missing and dead. It won critical acclaim and was long listed for the PEN/E.O. Wilson Literary Science Writing Award. The Young Readers Edition of "What the Dog Knows" is just out and featured at this Moveable Feast, though both versions will be available. Cat grew up in the country in Oregon, worked as a newspaper journalist for many years across the United States, and now writes, teaches at North Carolina State University, and plays with dogs.
$30

Friday 12/20/2019 at 11:00 AM
Walt Gragg
(The Chosen One) at Kimbel's, Wachesaw
A fundamentalist Islamic army is on the march in the Middle East, and the fight to stop the spread of madness will take everything the American military can muster, in this novel from the author of "The Red Line." Two months ago, a new leader arose in the Islamic world, the Mahdi — or the Chosen One. He has rallied fundamentalist Muslim forces across the Middle East who have driven deep into Saudi Arabia and Egypt. Standing against them is an allied force made up primarily of the American military. It's a desperate fight. From armored battles in the desert to American carriers desperately dodging waves of cruise missiles, the Mahdi proves to have many tricks up his sleeve. Marine Lieutenant Sam Erickson is in the thick of the fighting. He and his company have fought their way from a landing on the Mediterranean shore to the outskirts of Cairo. Now he finds himself at a critical juncture, but can he make the sacrifices necessary for the greater good?
$30

Tuesday 01/07/2020 at 11:00 AM
Marie Benedict
(Lady Clementine) at Pine Lakes Country Club, Myrtle Beach
New from the New York Times bestselling author of "The Only Woman in the Room" and "The Other Einstein" is another incredible novel that focuses on one of the women who had the most influence during World Wars I and II. In 1909, Clementine Churchill steps off a train with her new husband, Winston. An angry woman emerges from the crowd to attack, shoving him in the direction of an oncoming train. Just before he stumbles, Clementine grabs him by his suit jacket. This will not be the last time she saves her husband. Lady Clementine is the ferocious story of the brilliant and ambitious woman beside Winston Churchill, the story of a partner who did not flinch through the sweeping darkness of war, and who would not surrender either to expectations or to enemies. With a historian's eye and a writer's heart, Benedict provides an unforgettable glimpse into the private world of a brilliant woman (her scandalous childhood, her unexpected role as a social outsider, her maternal insecurities, and the daily struggles she faces to smooth her husband's political blunders and to keep up with his relentless demands for guidance and attention) whose impact and influence on world events deserves to be acknowledged.
$30

Friday 01/10/2020 at 11:00 AM
Colleen Oakley
(You Were There Too) at Kimbel's, Wachesaw
Acclaimed author Colleen Oakley delivers a heart-wrenching and unforgettable love story about a woman who must choose between the man she loves and the man fate has chosen for her, in a novel that reminds us that the best life is one led by the heart. Mia Graydon's life looks picket-fence perfect; she has the house, her loving husband, and dreams of starting a family. But she has other dreams too—unexplained, recurring ones starring the same man. Still, she doesn't think much of it, until a relocation to small-town Pennsylvania brings her face to face with the stranger she has been dreaming about for years. And this man harbors a jaw-dropping secret of his own—he's been dreaming of her, too. Determined to understand, Mia and this not-so-stranger search for answers. But when diving into their pasts begins to unravel her life in the present, Mia emerges with a single question—what if?
$30

Friday 01/17/2020 at 11:00 AM
Beatriz Williams, Lauren Willig & Karen White
(All the Ways We Said Goodbye) at Pawleys Plantation
The New York Times bestselling authors of "The Glass Ocean" and "The Forgotten Room" return with a glorious historical adventure that moves from the dark days of two World Wars to the turbulent years of the 1960s, in which three women with bruised hearts find refuge at Paris' legendary Ritz hotel. France, 1914. As war breaks out, Aurelie becomes trapped on the wrong side of the front with her father, Comte Sigismund de Courcelles. When the Germans move into their family's ancestral estate, using it as their headquarters, Aurelie discovers she knows the German Major's aide de camp, Maximilian Von Sternburg. She and the dashing young officer first met during Aurelie's debutante days in Paris. Despite their conflicting loyalties, Aurelie and Max's friendship soon deepens into love, but betrayal will shatter them both, driving Aurelie back to Paris and the Ritz—the home of her estranged American heiress mother, with unexpected consequences. France, 1942. Raised by her indomitable, free-spirited American grandmother in the glamorous Hotel Ritz, Marguerite "Daisy" Villon remains in Paris with her daughter and husband, a Nazi collaborator, after France falls to Hitler. At first reluctant to put herself and her family at risk to assist her grandmother's Resistance efforts, Daisy agrees to act as a courier for a skilled English forger known only as Legrand, who creates identity papers for Resistance members and Jewish refugees. But as Daisy is drawn ever deeper into Legrand's underground network, committing increasingly audacious acts of resistance for the sake of the country—and the man—she holds dear, she uncovers a devastating secret … one that will force her to commit the ultimate betrayal, and to confront at last the shocking circumstances of her own family history. France, 1964. For Barbara "Babs" Langford, her husband, Kit, was the love of her life. Yet their marriage was haunted by a mysterious woman known only as La Fleur. On Kit's death, American lawyer Andrew "Drew" Bowdoin appears at her door. Hired to find a Resistance fighter turned traitor known as "La Fleur," the investigation has led to Kit Langford. Curious to know more about the enigmatic La Fleur, Babs joins Drew in his search, a journey of discovery that that takes them to Paris and the Ritz—and to unexpected places of the heart.Book included in price.
$60 incl. book

Friday 01/24/2020 at 11:00 AM
Diane Chamberlain
(Big Lies in a Small Town) at DeBordieu Colony Clubhouse
North Carolina, 2018: Morgan Christopher's life has been derailed. Taking the fall for a crime she did not commit, she finds herself serving a three-year stint in the North Carolina Women's Correctional Center. Her dream of a career in art is put on hold—until a mysterious visitor makes her an offer that will see her released immediately. Her assignment: restore an old post office mural in a sleepy southern town. Morgan knows nothing about art restoration, but desperate to leave prison, she accepts. What she finds under the layers of grime is a painting that tells the story of madness, violence, and a conspiracy of small town secrets. North Carolina, 1940: Anna Dale, an artist from New Jersey, wins a national contest to paint a mural for the post office in Edenton, North Carolina. Alone in the world and desperate for work, she accepts. But what she doesn't expect is to find herself immersed in a town where prejudices run deep, where people are hiding secrets behind closed doors, and where the price of being different might just end in murder. What happened to Anna Dale? Are the clues hidden in the decrepit mural? Can Morgan overcome her own demons to discover what exists beneath the layers of lies? Book included in price.
$60 incl. book

Friday 01/31/2020 at 11:00 AM
Donna Everhart
(The Moonshiner's Daughter) at Ocean One, Litchfield
Set in North Carolina in 1960 and brimming with authenticity and grit, "The Moonshiner's Daughter" evokes the singular life of sixteen-year-old Jessie Sasser, a young woman determined to escape her family's past . . . Generations of Sassers have made moonshine in the Brushy Mountains of Wilkes County, North Carolina. Their history is recorded in a leather-bound journal that belongs to Jessie Sasser's daddy, but Jessie wants no part of it. As far as she's concerned, moonshine caused her mother's death a dozen years ago. Her father refuses to speak about her mama, or about the day she died. But Jessie has a gnawing hunger for the truth—one that compels her to seek comfort in food. Yet all her self-destructive behavior seems to do is feed what her school's gruff but compassionate nurse describes as the "monster" inside Jessie. Resenting her father's insistence that moonshining runs in her veins, Jessie makes a plan to destroy the stills, using their neighbors as scapegoats. Instead, her scheme escalates an old rivalry and reveals long-held grudges. As she endeavors to right wrongs old and new, Jessie's loyalties will bring her to unexpected revelations about her family, her strengths—and a legacy that may provide her with the answers she has been longing for. Book included in price.
$48 incl. book

Friday 02/07/2020 at 11:00 AM
Tommy Tomlinson
(The Elephant in the Room) at Kimbel's, Wachesaw
A well-established contributor to major magazines (Esquire, ESPN the Magazine, Sports Illustrated, Forbes, Garden & Gun, and many others) and a 23-year veteran reporter for the Charlotte Observer, this is Tommy Tomlinson's remarkably intimate and insightful memoir of his life as a fat man. When he was almost fifty years old, Tomlinson weighed an astonishing—and dangerous—460 pounds, at risk for heart disease, diabetes, and stroke, unable to climb a flight of stairs without having to catch his breath, or travel on an airplane without buying two seats. Raised in a family that loved food, he had been aware of the problem for years, seeing doctors and trying diets from the time he was a preteen. But nothing worked, and every time he tried to make a change, it didn't go the way he planned—in fact, he wasn't sure that he really wanted to change. Tomlinson chronicles his lifelong battle with weight in a voice that combines the urgency of Roxane Gay's "Hunger" with the intimacy of Rick Bragg's "All Over but the Shoutin'." He brings us along on a candid and sometimes brutal look at the everyday experience of being constantly aware of your size. Over the course of the book, he confronts these issues head-on and chronicles the practical steps he has to take—big and small—to lose weight by the end. Affecting and searingly honest, "The Elephant in the Room" is a powerful memoir that will resonate with anyone who has grappled with addiction, shame, or self-consciousness. It is also a literary triumph that will stay with readers long after the last page.
$30

Friday 02/14/2020 at 11:00 AM
To be announced
(To be announced) at Pawleys Plantation
$30

Friday 02/21/2020 at 11:00 AM
Kimmery Martin
(The Antidote for Everything) at Hot Fish Club, Murrells Inlet
In this whip-smart and timely novel from the acclaimed author of "The Queen of Hearts," two doctors travel a surprising path when they must choose between treating their patients and keeping their jobs. Georgia Brown's profession as a urologist requires her to interact with plenty of naked men, but her romantic prospects have fizzled. The most important person in her life is her friend Jonah Tsukada, a funny, empathetic family medicine doctor who works at the same hospital in Charleston, South Carolina and who has become as close as family to her. Just after Georgia leaves the country for a medical conference, Jonah shares startling news. The hospital is instructing doctors to stop providing medical care for transgender patients. Jonah, a gay man, is the first to be fired when he refuses to abandon his patients. Stunned by the predicament of her closest friend, Georgia's natural instinct is to fight alongside him. But when her attempts to address the situation result in incalculable harm, both Georgia and Jonah find themselves facing the loss of much more than their careers.
$30

Friday 02/28/2020 at 11:00 AM
Susan Zurenda
(Bells for Eli) at Pastaria 811
After teaching literature, composition, and creative writing to thousands of high school and college students for 33 years, Susan turned her attention to putting the novel in her heart on paper, the genesis of which started with a short story that won fiction prize some years ago. "Bells for Eli" is a tender and engaging Coming of Age story in which fate takes with one hand and gives with the other in a time and place of social constraints. It is a world where family secrets must stay hidden, present and past. The novel explores the power of culture, family, friends, bullies, scars, and lovers on two cousins devoted to each other. Though cruelty and pain threaten to dominate, determination, otherworldliness, and most powerfully love, hope, and connectedness combine to enact their mysterious forces.
$30