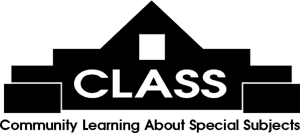 The Moveable Feast features literary luncheons with exciting authors at area restaurants on Fridays, 11 am - 1 pm, $30 each, some exceptions when the book is included with the Feast ticket. Email
[email protected]
or call 843-235-9600 for more information.
Click here to register online!

Author:
Mary Alice Monroe - FULL!
Date/Time:
Friday 06/18/2021 at 11:00 AM
Book:
The Islanders, plus Reunion Beach
Synopsis:
"The Islanders": From New York Times bestselling author Mary Alice Monroe comes a beautiful story of friendship, loss, and the healing power of nature in her first book for middle grade readers. Eleven-year-old Jake's life has just turned upside-down. His father was wounded in Afghanistan, and his mother is going to leave to care for him. That means Jake's spending the summer on tiny Dewees Island with his grandmother. The island is a nature sanctuary — no cars or paved roads, no stores or restaurants. To make matters worse, Jake's grandmother doesn't believe in cable or the internet. Which means Jake has no cell phone, no video games...and no friends. This is going to be the worst summer ever! He's barely on the island before he befriends two other kids — Macon, another "summer kid," and Lovie, a know-it-all who lives there and shows both Jake and Macon the ropes of life on the island. All three are struggling with their own family issues and they quickly bond, going on adventures all over Dewees Island. Until one misadventure on an abandoned boat leads to community service. Their punishment? Mandatory duty on the Island Turtle Team. The kids must do a daily dawn patrol of the beach on the hunt for loggerhead sea turtle tracks. When a turtle nest is threatened by coyotes, the three friends must find a way to protect it. Can they save the turtle nest from predators? Can Jake's growing love for the island and its inhabitants (be they two-legged, four-legged, feathered, or finned) help to heal his father? PLUS, "Reunion Beach": Inspired by the title Dorothea Benton Frank planned for her next book — Reunion Beach — close friends and colleagues channeled their creativity, admiration, and grief into stories and poems that celebrate this remarkable woman and her abiding love for the Lowcountry of her native South Carolina — a land of beauty, history, charm, and Gullah magic she so brilliantly brought to life in her acclaimed novels. Infused with Dorothea Benton Frank's remarkable spirit, "Reunion Beach" is a literary homage and beautiful keepsake that keeps this dearly missed writer's flame burning bright.
Restaurant:
Kimbel's, Wachesaw
Menu:
Directions: