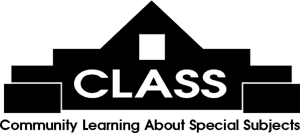 The Moveable Feast features literary luncheons with exciting authors at area restaurants on Fridays, 11 am - 1 pm, $30 each, some exceptions when the book is included with the Feast ticket. Email
[email protected]
or call 843-235-9600 for more information.
Click here to register online!

Author:
Andrew Waters
Date/Time:
Friday 04/23/2021 at 11:00 AM
Book:
To The End of the World: Nathanael Greene, Charles Cornwallis, and the Race to the Dan
Synopsis:
Thrilling escapes. Daring river crossings. An American general stranded alone, evading British patrols. A British general burning clean his psychological despair while the flames of his furious army scorch the countryside, roads and byways jammed with fleeing refugees, cataclysmic war erupting in the Carolinas. A neck-and-neck chase to Virginia's Dan River with the fate of the American South hanging in the balance. One of the most important and implausible American military victories of all time. Though today it is a little-known footnote of the American Revolution, the "Race to the Dan" featured all of these exploits, and more, making it one of the most compelling chapters of our nation's birth. Yet no book by a nationally distributed publisher has ever focused exclusively on this campaign until now.
Restaurant:
Inlet Affairs
Menu:
Directions: