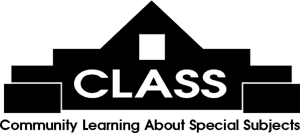 The Moveable Feast features literary luncheons with exciting authors at area restaurants on Fridays, 11 am - 1 pm, $30 each with a $5 cash rebate if the featured book is purchased.
Email
or call 843-235-9600 for more information.
Click here to register online!

Author:
Mary Anne Benedetto
Date/Time:
Friday 01/15/2021 at 11:00 AM
Book:
Never Say Hopeless
Synopsis:
Benedetto is the author of seven fiction and nonfiction books, a great-grandmother, avid world traveler, golf aficionado and lover of long walks on the spectacular South Carolina beaches. She has guided scores of writers through the process of recording their life experiences, based on her book and course, "7 Easy Steps to Memoir Writing: Build a Priceless Legacy One Story at a Time!" The trilogy of the Strickland family, begun with "Eyelash," continued with "Never Say Perfect," is now completed with "Never Say Hopeless." Laina Strickland discovered far more than she anticipated when asked to assist Private Investigator, Connor Blake, with a marital case in tranquil Pawleys Island. Would her neighbor learn that she was actually sent there to observe him and his activities? Hang on for this roller coaster account of Laina's journey far beyond her comfort zone and into a world of shady characters and her ultimate recognition of a distinctive purpose for this particular time in her life.
Restaurant:
Litchfield Country Club
Menu:
Directions: