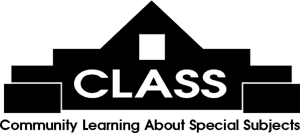 The Moveable Feast features literary luncheons with exciting authors at area restaurants on Fridays, 11 am - 1 pm, $30 each with a $5 cash rebate if the featured book is purchased.
Email
or call 843-235-9600 for more information.
Click here to register online!

Author:
R. Marc Davison and John Mathis
Date/Time:
Friday 07/17/2020 at 11:00 AM
Book:
Beach House Card Tricks and Poetry from a Southern Heart
Synopsis:
Join us for a "two-fer to stimulate your right and left brain"! Every family has one – a magician, a card trickster – might be Dad, might be a favorite uncle or your younger sister. And now you have JUST the ticket for any gift-giving opportunity: Marc Davison's "Beach House and More … Beach House Card Tricks." Thoroughly researched and beautifully packaged, these two volumes provide hours upon rainy hours of enjoyment at the beach, in the mountains, during virus quarantine or hurricane evacuation. And if YOU are the card shark, amaze your kids, grands, nieces & nephews with mind-boggling impromptu card tricks at family get-togethers. Marc will share the fascinating history uncovered during his research and review of hundreds of sources dating to the 1800s. Then we'll shift gears and give "Johnny" Mathis the microphone for a sampling of "Poetry from a Southern Heart," his collection of works written for all life's occasions – celebratory, sad, loving and mad – in his unique and accessible voice. Whether a send-off to a retiring colleague or achievement of a niece's Sweet Sixteen, the narrative of a hunting trip gone wackily wrong or a love gone miraculously right, Mathis has "journaled" his life in rhyme and free verse for the past seven decades – and the published collection is a dream come true.
Restaurant:
Kimbel's, Wachesaw
Menu:
Directions: