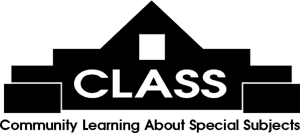 The Moveable Feast features literary luncheons with exciting authors at area restaurants on Fridays, 11 am - 1 pm, $30 each with a $5 cash rebate if the featured book is purchased.
Email
or call 843-235-9600 for more information.
Click here to register online!

Author:
Tom Poland
Date/Time:
Friday 02/14/2020 at 11:00 AM
Book:
Carolina Bays and The Last Sunday Drive
Synopsis:
Two valentines from Tom Poland, bring yours for a delightful "date." Co-written by Tom Poland and Robert C. Clark and subtitled "Wild, Mysterious, and Majestic Landforms," the mystery of the Carolina Bays is an enigma that is lushly, uniquely beautiful. Featuring more than one hundred-fifty color images, Carolina Bays takes you from an aerial perspective of these unusual bays to an on-the-ground safari, from frogs that croak and bark and boom to skinks that skim across the water as if on skis, and on to squawking herons to black-and-yellow polka-dotted caterpillars. There are growling alligators and four hundred-year-old trees and delicate yellow-fringed orchids. Life is found in astounding abundance. Such diverse habitats and their rich, unmatched biodiversity call out for preservation and restoration. The bays are not only visited and documented by the authors; they make an impassioned case for respecting how important these singular formations are for the health of the planet. You could not find more able guides. Plus! The Sunday drive. Mom, dad and the kids would head out to see the countryside. An ice cream treat usually waited at day's end. Back in the Burma-Shave days, mom-and-pop drive-ins and gas station biscuits fed folks. Cheap gas filled cars, and people made Sunday drives through a land where See Rock City barns, sawdust piles and trains and junkyards gave them plenty to see. Men in seersucker suits ran old stores with oscillating fans, and if the kids ate too much penny candy, grandma had a home remedy for them. It was a time for dinner on church grounds, yard art and old-fashioned petunias. Join author Tom Poland as he revisits disappearing traditions.
Restaurant:
Pawleys Plantation
Menu:
Directions: