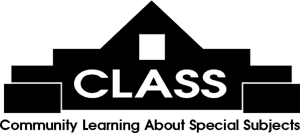 The Moveable Feast features literary luncheons with exciting authors at area restaurants on Fridays, 11 am - 1 pm, $30 each with a $5 cash rebate if the featured book is purchased.
Email
or call 843-235-9600 for more information.
Click here to register online!

Author:
Dorothea Benton Frank - FULL!
Date/Time:
Wednesday 05/29/2019 at 11:00 AM
Book:
Queen Bee
Synopsis:
Beekeeper Holly McNee Kensen quietly lives in a world of her own on Sullivan's Island, tending her hives and working at the local island library. Holly calls her mother The Queen Bee because she's a demanding hulk of a woman. Her mother, a devoted hypochondriac, might be unaware that she's quite ill but that doesn't stop her from tormenting Holly. To escape the drama, Holly's sister Leslie married and moved away, wanting little to do with island life. Holly's escape is to submerge herself in the lives of the two young boys next door and their widowed father, Archie. "Queen Bee" is a classic Lowcountry Tale—warm, wise and hilarious, it roars with humanity and a dropperful of whodunit added for good measure by an unseen hand. In her 20th novel, our "queen bee" brings us back to her beloved island with an unforgettable story where the Lowcountry magic of the natural world collides with the beat of the human heart. Fee includes book.
Restaurant:
21 Main, North Myrtle Beach
Menu:
Directions: