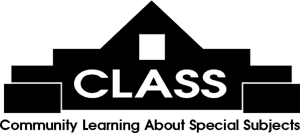 The Moveable Feast features literary luncheons with exciting authors at area restaurants on Fridays, 11 am - 1 pm, $30 each with a $5 cash rebate if the featured book is purchased.
Email
or call 843-235-9600 for more information.
Click here to register online!

Author:
Delia Owens - FULL!
Date/Time:
Monday 05/06/2019 at 11:00 AM
Book:
Where the Crawdads Sing
Synopsis:
This debut novel by Delia Owens, an American wildlife scientist, boasts the cherished trinity of New York Times bestseller-dom, a frenzied foreign sales fight, and a film in development by Reese Witherspoon (her online book club picked the novel in September 2018). Pritnear every book club on the Grand Strand has read and discussed this treasure. The main storyline spans – in a date-jumbling, tension-building order –1952 to 1970, following Kya Clark between the ages of six and 25 as she grows up alone in a shack in the swamplands of North Carolina after being abandoned by her family. She learns from the wildlife around her, gaining tricks of camouflage to evade truant officers and acquiring hunting skills to feed herself and catch mussels and fish to sell to shopkeepers in the town beyond the creek. Though set in the 1950s and 60s, "Where the Crawdads Sing" is, in its treatment of racial and social division and the fragile complexities of nature, obviously relevant to contemporary politics and ecology. But these themes will reach a huge audience through the writer's old-fashioned talents for compelling character, plotting and landscape description.
Restaurant:
Pawleys Plantation
Menu:
Directions: