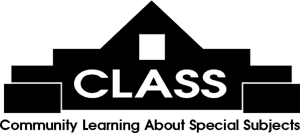 The Moveable Feast features literary luncheons with exciting authors at area restaurants on Fridays, 11 am - 1 pm, $35 each, some exceptions when the book is included with the Feast ticket. Email
[email protected]
or call 843-235-9600 for more information.
Click here to register online!

Author:
Taylor Brown
Date/Time:
Tuesday 04/19/2022 at 11:00 AM
Book:
Wingwalkers
Synopsis:
A former WWI ace pilot and his wingwalker wife barnstorm across Depression-era America performing acts of aerial daring. "Wingwalkers" is one-part epic adventure, one-part love story, and, as is the signature for critically-acclaimed author Taylor Brown, one large part American history. The novel braids the adventures of Della and Zeno Marigold, a vagabond couple that funds their journey to the west coast in the middle of the Great Depression by performing death-defying aerial stunts from town to town, together with the life of the author (and thwarted fighter pilot) William Faulkner, whom the couple ultimately inspires during a dramatic air show—with unexpected consequences for all. Brown has taken a tantalizing tidbit from Faulkner's real life — an evening's chance encounter with two daredevils in New Orleans — and set it aloft in this fabulous novel. With scintillating prose and an action-packed plot, he has captured the true essence of a bygone era and shed a new light on the heart and motivations of one of Americ''s greatest authors.
Restaurant:
Ocean One, Litchfield
Menu:
Directions: