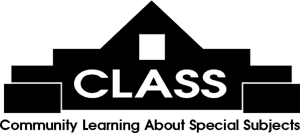 The Moveable Feast features literary luncheons with exciting authors at area restaurants on Fridays, 11 am - 1 pm, $35 each, some exceptions when the book is included with the Feast ticket. Email
[email protected]
or call 843-235-9600 for more information.
Click here to register online!

Author:
Sally Hepworth
Date/Time:
Tuesday 04/05/2022 at 11:00 AM
Book:
The Younger Wife
Synopsis:
Stephen Aston is getting married again. The only problem is he's still married to his first wife, even though she is in a care facility for dementia. But he'll take care of that easily, by divorcing her — even if his adult daughters protest. Tully and Rachel Aston look upon Heather as nothing but an interloper. Heather is the same age as Rachel and even younger than Tully. Clearly she's a golddigger and after their father's money. Heather has secrets that she's keeping close, and reasons of her own for wanting to marry Stephen. With their mother unable to speak for herself, Tully and Rachel are determined to get to the truth about their family's secrets, the new wife closing in, and who their father really is. But will getting to the truth unleash the most dangerous impulses...in all of them? Author Hepworth is based in Melbourne, Australia. She is the author of seven books, most notably "The Secrets of Midwives" (2015) and "The Good Sister," which won the 2021 adult crime novel Davitt Award.
Restaurant:
The Village House, Litchfield
Menu:
Directions: