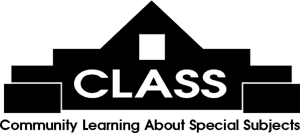 Some Art Works and CLASS-sponsored events (receptions, fundraisers) are held at the Litchfield Exchange; others (Moveable Feasts, Kimbel Concert Series, and Women's Retreats) are held other locations.
Click on class number 240 here or below to complete the enrollment form:
240 - Imagine Charters - Sandy Island (10/03) FULL!

Instructor: Lee Brockington & Paul Kenny
Dates: Oct 3, 2022 to Oct 3, 2022
Time: From 10:30 AM to 1:30 PM
Materials: Attire should include weather-appropriate outer wear and comfortable walking shoes.
Class Cost: $140.00
Is Class Open? no
Description: Historian Lee Brockington has been sharing the history of the Lowcountry for years. She is joined by Paul Kenny, former marine scientist with the USC-Baruch Marine Laboratory and boat tour captain, for Imagine Sandy Island. Come aboard Kenny's six-passenger pontoon boat "Imagine" and travel to the amazing Sandy Island for a land and water tour followed by a lowcountry lunch prepared by Laura Herriott of Wilma Cottage. Licensed Captain Paul at the helm and local treasure Lee imparting histories, mysteries, and tidbits of wisdom from the stern. Although shade is available on board, please bring your own sun and bug protection (hat, sunglasses, sunscreen, bugspray). Water and ice provided. Capacity: 6 passengers. FULL!