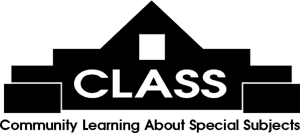 Some Art Works and CLASS-sponsored events (receptions, fundraisers) are held at the Litchfield Exchange; others (Moveable Feasts, Kimbel Concert Series, and Women's Retreats) are held other locations.
Click on class number 196 here or below to complete the enrollment form:
196 - Kimbel Concert: Jason Ray Welsh (11/9/19)

Instructor: Linda Ketron, Lee Brockington
Dates: Nov 9, 2019 to Nov 9, 2019
Time: From 3:00 PM to 5:00 PM
Materials: You are welcome to BYO an adult beverage, if preferred
Class Cost: $20.00
Is Class Open? no
Description: Join us at Kimbel Lodge (Hobcaw Barony) for Jason Ray Welsh's special brand of Country/Rock. Winner of multiple awards from the International Singer Songwriter Association, Welsh is not only a great writer and performer but also an Army veteran who was severely wounded in Iraq. Mission Control Studios will release his new album soon; his first single, "In My Mind," won best new Outlaw Country song.