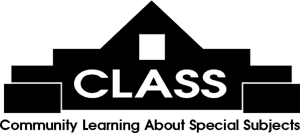 The Moveable Feast features literary luncheons with exciting authors at area restaurants on Fridays, 11 am - 1 pm, $30 each, some exceptions when the book is included with the Feast ticket. Email
[email protected]
or call 843-235-9600 for more information.
Click here to register online!

Author:
Steve Roberts
Date/Time:
Friday 12/10/2021 at 11:00 AM
Book:
Cokie, A Life Well Lived
Synopsis:
The extraordinary life and legacy of legendary journalist Cokie Roberts — a trailblazer for women — remembered by her friends and family. Through her visibility and celebrity, Cokie Roberts was an inspiration and a role model for innumerable women and girls. A fixture on national television and radio for more than 40 years, she also wrote five bestselling books focusing on the role of women in American history. She was portrayed on Saturday Night Live, name checked on the West Wing, and featured on magazine covers. She joked with Jay Leno, balanced a pencil on her nose for David Letterman, and was the answer to numerous crossword puzzle clues. Many dogs, and at least one dairy cow, were named for her. When the legendary 1980s Spy Magazine ran a diagram documenting all her connections with the headline "Cokie Roberts – Moderately Well-Known Broadcast Journalist or Center of the Universe?" they were only half-joking.
Restaurant:
Kimbel's, Wachesaw
Menu:
Directions: