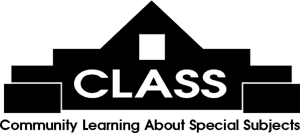 The Moveable Feast features literary luncheons with exciting authors at area restaurants on Fridays, 11 am - 1 pm, $30 each, some exceptions when the book is included with the Feast ticket. Email
[email protected]
or call 843-235-9600 for more information.
Click here to register online!

Author:
Kevin Mitchell and David Shields
Date/Time:
Friday 12/03/2021 at 11:00 AM
Book:
Taste the State: Signature Foods, Recipes and their Stories
Synopsis:
From the influence of 1920s fashion on asparagus growers to an heirloom watermelon lost and found, "Taste the State" abounds with surprising stories from South Carolina's singularly rich food tradition. Here, Kevin Mitchell and David S. Shields present engaging profiles of eighty-two of the state's most distinctive ingredients, such as Carolina Gold rice, Sea Island White Flint corn, and the cone-shaped Charleston Wakefield cabbage, and signature dishes, such as shrimp and grits, chicken bog, okra soup, Frogmore stew, and crab rice. These portraits, illustrated with original photographs and historical drawings, provide origin stories and tales of kitchen creativity and agricultural innovation. Historical "receipts" and modern recipes, including Chef Mitchell's distillation of traditions in Hoppin' John fritters, okra and crab stew, are also provided. Kevin Mitchell is a 2020-2021 SC Chef Ambassador and the first African-American instructor at the Culinary Institute of Charleston.
Restaurant:
Inlet Affairs
Menu:
Directions: