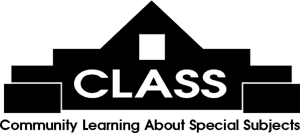 The Moveable Feast features literary luncheons with exciting authors at area restaurants on Fridays, 11 am - 1 pm, $30 each, some exceptions when the book is included with the Feast ticket. Email
[email protected]
or call 843-235-9600 for more information.
Click here to register online!

Author:
Christopher Swann
Date/Time:
Friday 10/01/2021 at 11:00 AM
Book:
A Fire in the Night
Synopsis:
Building on the reputation begun with his debut novel "Shadow of the Lions," Swann's third novel is mesmerizing literary fiction, spy novel, and relentless thriller all in one. Nick Anthony has retreated to the North Carolina mountains to mourn the untimely death of his wife. Once a popular professor, Nick just wants to be left alone with his grief. But when his estranged brother and sister-in-law die in a house fire, a stunned Nick learns he has a niece who is missing… and may be a suspect in her parents' deaths. By the time the call came, her parents' fate was sealed, but sixteen-year-old Annalise escaped the deadly fire with her life — and information someone is willing to kill for. At the scene of the crime, the men who set the fire spotted Annalise, and are now in a desperate search to find her. Feverish and exhausted, Annalise stumbles onto her uncle's porch. Now Nick must protect her and unravel the mystery of his brother's death.
Restaurant:
Ocean One, Litchfield
Menu:
Directions: