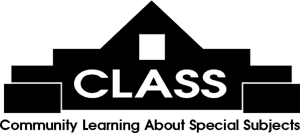 The Moveable Feast features literary luncheons with exciting authors at area restaurants on Fridays, 11 am - 1 pm, $30 each, some exceptions when the book is included with the Feast ticket. Email
[email protected]
or call 843-235-9600 for more information.
Click here to register online!

Author:
Bob, Pam & Ashby Gale
Date/Time:
Friday 07/23/2021 at 11:00 AM
Book:
A Beachcomber's Guide to Fossils
Synopsis:
Compiled from decades of visiting beaches along the Atlantic and Gulf coasts collecting fossils and conducting extensive research, "A Beachcomber's Guide to Fossils" is the definitive guide for amateur collectors and professionals interested in learning more about the deep history they tread on during their vacations. Authored by the Gale family, this guide offers over twelve hundred high-quality color photographs and detailed descriptions of more than three hundred fossil specimens found on beaches from Texas, east to Florida, and north to New Jersey.
Restaurant:
DeBordieu Beach Club
Menu:
Directions: