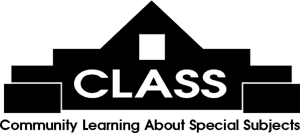 The Moveable Feast features literary luncheons with exciting authors at area restaurants on Fridays, 11 am - 1 pm, $30 each, some exceptions when the book is included with the Feast ticket. Email
[email protected]
or call 843-235-9600 for more information.
Click here to register online!

Author:
Rita Shuler - FULL!
Date/Time:
Friday 06/25/2021 at 11:00 AM
Book:
The Lowcountry Murder of Gwendolyn Elaine Fogle: A Cold Case Solved
Synopsis:
For decades, evidence of the 1978 murder of Gwendolyn Elaine Fogle lay in the evidence room at the Walterboro Police Department. Investigators periodically revisited the case over the years, but it remained the department's top cold case for thirty-seven years. Special Agent Lieutenant Rita Shuler worked on the case shortly after she joined the South Carolina Law Enforcement Division (SLED), and she couldn't let it go, not even after her retirement in 2001. In May 2015, Lieutenant Shuler teamed up with new investigator Corporal Gean Johnson, and together they uncovered key evidence that had been overlooked. With new advancements in DNA and fingerprint technology, they brought the case to its end in just four months. Join Shuler as she details the gruesome history of this finally solved case.
Restaurant:
Litchfield Country Club
Menu:
Directions: