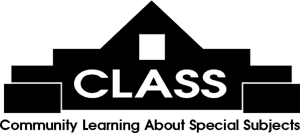 The Moveable Feast features literary luncheons with exciting authors at area restaurants on Fridays, 11 am - 1 pm, $30 each, some exceptions when the book is included with the Feast ticket. Email
[email protected]
or call 843-235-9600 for more information.
Click here to register online!

Author:
Susan Cushman
Date/Time:
Friday 06/11/2021 at 11:00 AM
Book:
John and Mary Margaret
Synopsis:
When a Black boy from Memphis and a white girl from Jackson, Mississippi, fall in love on the Ole Miss campus in 1966, all hell breaks loose. Set within the backdrop of growing protests against centuries of social injustice, their relationship is doomed, but maybe not forever. Will there be enough progress in race relations to offer a new cultural milieu for them one day? John and Mary Margaret is a fictional story set in the midst of historic places, people, and events spanning over a half century in the Deep South. Their story will challenge the status quo and give us another opportunity to examine our history and our hearts.
Restaurant:
Inlet Affairs
Menu:
Directions: