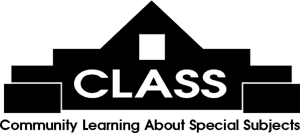 The Moveable Feast features literary luncheons with exciting authors at area restaurants on Fridays, 11 am - 1 pm, $30 each, some exceptions when the book is included with the Feast ticket. Email
[email protected]
or call 843-235-9600 for more information.
Click here to register online!

Author:
T.I. Lowe
Date/Time:
Friday 05/28/2021 at 11:00 AM
Book:
Under the Magnolias
Synopsis:
Bestselling author T.I. Lowe (Lulu's Café) sees herself as an ordinary country girl who loves to tell extraordinary stories. A native of South Carolina, she attended Coastal Carolina University and the University of Tennessee at Chattanooga, where she majored in Psychology but excelled in Creative Writing. Author of 16 published books, she was enthusiastically welcome last summer with her "Carolina Coast Series," set in fictional Sunset Cove. Her new stand-alone features Austin Foster, barely a teenager when her mama dies giving birth to twins, leaving her to pick up the pieces while holding her six siblings together and doing her best to stop her daddy from retreating into his personal darkness. Scratching out a living on the family's tobacco farm is as tough as it gets. When a few random acts of kindness help to ease the Fosters' hardships, Austin finds herself relying upon some of Magnolia's most colorful citizens for friendship and more. But it's next to impossible to hide the truth about the goings-on at Nolia Farms, and Austin's desperate attempts to save face all but break her. Just when it seems she might have something more waiting for her — with the son of a wealthy local family who she's crushed on for years — her father makes a choice that will crack wide-open the family's secrets and lead to a public reckoning. There are consequences for loving a boy like Vance Cumberland, but there is also freedom in the truth. T. I. Lowe's gritty yet tender and uplifting tale reminds us that a great story can break your heart . . . then heal it in the best possible way.
Restaurant:
Kimbel's, Wachesaw
Menu:
Directions: