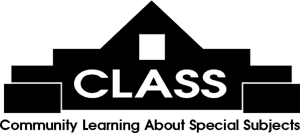 The Moveable Feast features literary luncheons with exciting authors at area restaurants on Fridays, 11 am - 1 pm, $30 each, some exceptions when the book is included with the Feast ticket. Email
[email protected]
or call 843-235-9600 for more information.
Click here to register online!

Author:
Mary Alice Monroe
Date/Time:
Friday 05/14/2021 at 11:00 AM
Book:
The Summer of Lost and Found
Synopsis:
The New York Times bestselling Beach House series returns with this tender and compassionate novel following the Rutledge family as they face a summer of upheaval and change with perseverance, unity, and a dose of humor, discovering unexpected joys and lessons that will endure long past the season.The coming of Spring usually means renewal, but for Linnea Rutledge, Spring 2020 threatens stagnation. Linnea faces another layoff, this time from the aquarium she adores. For her — and her family — finances, emotions, and health teeter at the brink. To complicate matters, her new love interest, Gordon, struggles to return to the Isle of Palms from England. Meanwhile, her old flame, John, turns up from California and is quarantining next door. She tries to ignore him, but when he sends her plaintive notes in the form of paper airplanes, old sparks ignite. When Gordon at last reaches the island, Linnea wonders — is it possible to love two men at the same time? $60 includes book.
Restaurant:
Pawleys Plantation
Menu:
Directions: