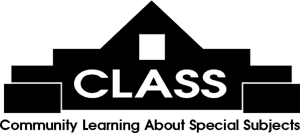 The Moveable Feast features literary luncheons with exciting authors at area restaurants on Fridays, 11 am - 1 pm, $30 each, some exceptions when the book is included with the Feast ticket. Email
[email protected]
or call 843-235-9600 for more information.
Click here to register online!

Author:
Dwight McInvaill, Caroline Tinker Palmer, Anne Gaud Tinker
Date/Time:
Friday 04/30/2021 at 11:00 AM
Book:
Alice: Alice Ravenel Huger Smith, Charleston's Renaissance Artist
Synopsis:
Alice Ravenel Huger Smith (1876-1958), a leader of the Charleston Renaissance, immortalized the beauty and history of the Carolina Lowcountry and helped propel the region into an important destination for cultural tourism. A lifelong Charleston resident, she helped spark the city's historic preservation movement, depicted the waning days of rice planting, and captured the mystical spirit of the Lowcountry in luminous watercolors. This beautifully illustrated volume is a personal account of the artist's life and work by Georgetown County Library System Director Dwight McInvaill that draws on unpublished papers, letters, and interviews. It includes over 200 paintings, prints, sketches, and photographs, many shared for the first time. The most comprehensive book ever made of Alice's work, it is both an important contribution to Southern art scholarship and a gorgeous addition to the bookshelves of art lovers. Published by Evening Post Books in collaboration with the Middleton Place Foundation.
Restaurant:
Kimbel's, Wachesaw
Menu:
Directions: