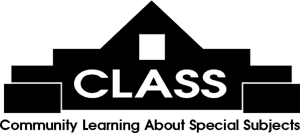 The Moveable Feast features literary luncheons with exciting authors at area restaurants on Fridays, 11 am - 1 pm, $30 each, some exceptions when the book is included with the Feast ticket. Email
[email protected]
or call 843-235-9600 for more information.
Click here to register online!

Author:
Cindy Hedrick
Date/Time:
Friday 04/02/2021 at 11:00 AM
Book:
Tails from SC CARES
Synopsis:
For 13 years, Cindy Hedrick and soulmate Skip Yeager (owners of Sweetie's on Front Street in Georgetown) operated an exotic animal sanctuary on acreage outside Georgetown. The story of how the SC Coastal Animal Rescue & Education Sanctuary came to be, was instrumental in the healthy and happy lives of scores of exotics, farm animals, and non-releasable wildlife, and ultimately had to be dismantled is both inspiring and heartbreaking. While aimed to raise awareness and compassion in middle school children for the creatures that share their world, Cindy's natural approach to telling the tales of just a few of the characters the sanctuary rescued is a lesson in memoir writing and a tearful/joyful read for animal lovers of all ages.
Restaurant:
Litchfield Country Club
Menu:
Directions: