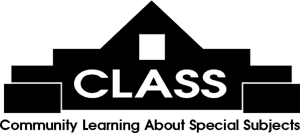 The Moveable Feast features literary luncheons with exciting authors at area restaurants on Fridays, 11 am - 1 pm, $30 each, some exceptions when the book is included with the Feast ticket. Email
[email protected]
or call 843-235-9600 for more information.
Click here to register online!

Author:
Tanya Ackerman
Date/Time:
Friday 03/05/2021 at 11:00 AM
Book:
Pawleys Island: Seasons of Light
Synopsis:
If you missed the December debut of this long-awaited sequel to award-winning photojournalist Ackerman's pictorial celebration of Pawleys Island ("Chasing the Light"), here's another chance to enjoy her powerful personal journey and the creative output it spawned. The unique beauty of "the Blessed Isle," as captured by Tanya through the four seasons, will let snowbirds in on the secrets of the seasons they miss and revive locals' appreciation of our surrounding glories. With thousands of followers on her daily Facebook postings of new images of the beach, the creek and the river, Tanya's reputation for dramatic "painterly" photography is rivaled only by her reputation for seeing (and sharing) the humor in nature. After taking home the coveted South Carolina Press Association's "Photojournalist of the Year" for all weekly newspapers four years (including 2019), she was named all around "Best of the Best" by SCPA for 2019!
Restaurant:
Inlet Affairs
Menu:
Directions: