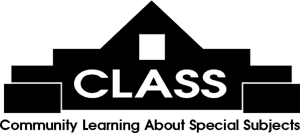 The Moveable Feast features literary luncheons with exciting authors at area restaurants on Fridays, 11 am - 1 pm, $30 each, some exceptions when the book is included with the Feast ticket. Email
[email protected]
or call 843-235-9600 for more information.
Click here to register online!

Author:
Kathryn Smith and Kelly Durham
Date/Time:
Friday 02/12/2021 at 11:00 AM
Book:
FDR's Convention Conspiracy, A Missy LeHand Mystery
Synopsis:
When Presidential Secretary Missy LeHand receives a bombshell photo and attached note in the mail revealing the full nature of FDR's disability, she knows trouble is brewing. And then another picture with the same message arrives, and another. With the Democratic National Convention just days away, President Roosevelt calls in FBI Special Agent Corey Wainwright to help with the investigation. Meanwhile, Hollywood reporter Joan Roswell has a new boss, a charismatic media mogul who sends her to Washington to procure an interview with the President about the exact nature of his disability. Are the two related? And what's the end game here? Kathryn Smith and Kelly Durham deliver again – with a little help from Bette Davis – in this history-spiced mystery, their fourth in the Miss LeHand mystery series. You'll remember Kathryn from prior Moveable Feasts featuring her biographies of Marguerite LeHand and Gertrude Legendre.
Restaurant:
Ocean One, Litchfield
Menu:
Directions: