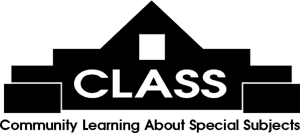 The Moveable Feast features literary luncheons with exciting authors at area restaurants on Fridays, 11 am - 1 pm, $30 each, some exceptions when the book is included with the Feast ticket. Email
[email protected]
or call 843-235-9600 for more information.
Click here to register online!

Author:
Steve Schonveld
Date/Time:
Friday 01/29/2021 at 11:00 AM
Book:
Front Row on Death Row
Synopsis:
A young middle-school vice principal is encouraged to join a prison volunteer program by the father of one of his students, an ex-con who has turned his life around. They arrive at South Carolina's Lieber Correctional Institution, and with very little preparation, the author finds himself admitted as a visitor to Death Row. He begins having personal conversations with the condemned inmates, and over the course of six different visits and numerous frank discussions, finds his beliefs about the death penalty, incarceration, and indeed the human condition - changed forever. Born and raised in West Michigan, Steve moved to Charleston, S.C., to accept a teaching position upon graduation from Western Michigan University. He received his Master's Degree from The Citadel. Currently, Steve is an Assistant Principal in the Charleston County School District and is active in the community.
Restaurant:
Inlet Affairs
Menu:
Directions: