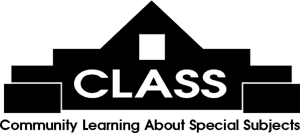 The Moveable Feast features literary luncheons with exciting authors at area restaurants on Fridays, 11 am - 1 pm, $30 each with a $5 cash rebate if the featured book is purchased.
Email
or call 843-235-9600 for more information.
Click here to register online!

Author:
Virginia Brock
Date/Time:
Friday 11/06/2020 at 11:00 AM
Book:
When the South Winds Blow
Synopsis:
"When The South Wind Blows" is based on a Pawleys Island legend that tells the story of a restless spirit and the dangerous times he lived in. It is also about the love of a man for the South Land and a woman that no battle of the Civil War could conquer, no storm could dampen as he rode through the swamps of South Carolina to make it home to her on the shores of Pawleys Island. Riding through the night, ferocious winds and high waters, he emerges on the shores of Georgetown County at dawn to face the most dangerous passage of all. The crossing of Winyah Bay, the Land between the Waters and a waterway named No Man's Friend Creek that will put him on a new path through a new dimension - finally to reach his beloved Katie Rose.
Restaurant:
Inlet Affairs
Menu:
Directions: