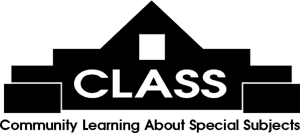 The Moveable Feast features literary luncheons with exciting authors at area restaurants on Fridays, 11 am - 1 pm, $30 each with a $5 cash rebate if the featured book is purchased.
Email
or call 843-235-9600 for more information.
Click here to register online!

Author:
Johnny Ford, Ron & Natalie Daise
Date/Time:
Monday 09/28/2020 at 11:00 AM
Book:
McKenzie Beach Memories
Synopsis:
Johnny L. Ford recounted a special summer memory to Ron and Natalie who in turn wrote and painted the story of his connection to the property on Ocean Highway in Pawleys. Ruins of an old motel are all that's left of a well-known vacation resort for African Americans from a time when direct access to the Atlantic oceanfront in the Jim Crow South was extremely limited. Natalie's vibrant illustrations and Ron's sonorous voice bring Johnny's story to life. The original paintings can be viewed in the Wall Lowcountry Center's Learning Lab 1 from Sept. 5 through Oct. 15. This Feast is $30 for BG members; $45 for non-members.
Restaurant:
Austin's Harvest, Brookgreen Gardens
Menu:
Directions: