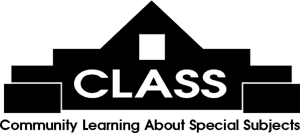 The Moveable Feast features literary luncheons with exciting authors at area restaurants on Fridays, 11 am - 1 pm, $30 each with a $5 cash rebate if the featured book is purchased.
Email
or call 843-235-9600 for more information.
Click here to register online!

Author:
Ron Wing (James Robert Fuller)
Date/Time:
Friday 07/24/2020 at 11:00 AM
Book:
Myrtle Beach Crime Thrillers
Synopsis:
After a career designing and implementing computer systems in upstate New York and North Carolina, the Wing family moved to Surfside Beach where they've lived since 1998 and where Ron has written and published 18 novels! Some retirement! His "Bay Hollow Thriller" series for young adults follows the exploits of two boys ages 10 through 18 in 13 novels. His "Myrtle Beach Crime Thriller" series follows two unconventional FBI agents as they are assigned to the worst of the worst crimes along the Grand Strand. With the fifth novel in this series to be released this fall, we catch up with the agents in "The Combo," charged with protecting the President of the U.S. on a stump visit to Myrtle Beach. Not only is a foreign-hired assassin waiting to kill the President but also a drug cartel hit-squad has been sent to off the two FBI agents. High crimes and high times await!
Restaurant:
Inlet Affairs
Menu:
Directions: