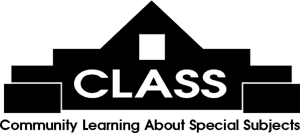 The Moveable Feast features literary luncheons with exciting authors at area restaurants on Fridays, 11 am - 1 pm, $30 each with a $5 cash rebate if the featured book is purchased.
Email
or call 843-235-9600 for more information.
Click here to register online!

Author:
Susan Mallery - cancelled
Date/Time:
Friday 05/29/2020 at 11:00 AM
Book:
The Friendship List
Synopsis:
#1 New York Times bestselling author of 150 (not an error – typically three a year!) novels about the relationships that define women's lives — family, friendship, romance. Library Journal says, "Mallery is the master of blending emotionally believable characters in realistic situations," and readers seem to agree — 40 million copies of her books have sold worldwide. Her warm, humorous stories make the world a happier place to live. Single mom Ellen Fox couldn't be more content — until she overhears her son saying he can't go to his dream college because she needs him too much. If she wants him to live his best life, she has to convince him she's living hers. So Unity Leandre, her best friend since forever, creates a list of challenges to push Ellen out of her comfort zone. Unity will complete the list, too, but not because she needs to change. What's wrong with a thirty-something widow still sleeping in her late husband's childhood bed? "The Friendship List" begins as a way to make others believe they're just fine. But somewhere between "wear three inch heels" to "have sex with a gorgeous guy," Ellen and Unity discover that life is meant to be lived with joy and abandon, in a story filled with humor, heartache and regrettable tattoos.
Restaurant:
Kimbel's, Wachesaw
Menu:
Directions: