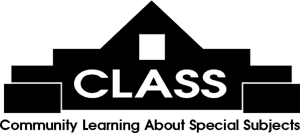 The Moveable Feast features literary luncheons with exciting authors at area restaurants on Fridays, 11 am - 1 pm, $30 each with a $5 cash rebate if the featured book is purchased.
Email
or call 843-235-9600 for more information.
Click here to register online!

Author:
Viola Shipman
Date/Time:
Friday 05/08/2020 at 11:00 AM
Book:
The Heirloom Garden
Synopsis:
Iris Maynard lost her husband in World War II, her daughter to loneliness, and, finally, her reason to live. Walled off from the world for decades behind a towering fence surrounding her home and gardens, Iris has built a new family … of flowers. Iris propagates her own daylilies and roses while tending to an heirloom garden filled with starts — and memories of her own mother, grandmother, husband, and daughter. When Abby Peterson moves to Grand Haven, Michigan, with her family — a husband traumatized during his service in the Iraq War and a young daughter searching for stability — they find themselves next door to Iris, and are slowly drawn into their reclusive neighbor's life where, united by loss and a love of flowers, Iris and Abby slowly unearth their secrets. In her inimitable heartwarming style, Viola Shipman's new novel follows two women, separated by a generation but equally scarred by war, who find hope, meaning, and friendship through a garden of flowers. Viola Shipman is the pen name for award-winning memoirist Wade Rouse. His novels, including "The Charm Bracelet," "The Hope Chest," "The Summer Cottage," and "The Heirloom Garden," have been translated into more than a dozen languages and become international bestsellers. Rouse lives in Michigan and writes regularly for People, Good Housekeeping, and Coastal Living. He is a contributor for All Things Considered.
Restaurant:
Ocean One, Litchfield
Menu:
Directions: