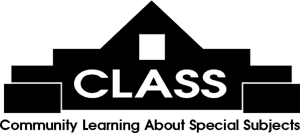 The Moveable Feast features literary luncheons with exciting authors at area restaurants on Fridays, 11 am - 1 pm, $30 each with a $5 cash rebate if the featured book is purchased.
Email
or call 843-235-9600 for more information.
Click here to register online!

Author:
Samantha Downing
Date/Time:
Friday 05/01/2020 at 11:00 AM
Book:
He Started It
Synopsis:
From the twisted mind behind mega hit "My Lovely Wife" comes the story of a family — not unlike your own — just with a few more violent tendencies thrown in.... Beth, Portia, and Eddie Morgan haven't all been together in years. And for very good reasons — we'll get to those later. But when their wealthy grandfather dies and leaves a cryptic final message in his wake, the siblings and their respective partners must come together for a cross-country road trip to fulfill his final wish and — more importantly — secure their inheritance. But time with your family can be tough. It is for everyone. It's even harder when you're all keeping secrets and trying to forget a memory — a missing person, an act of revenge, the man in the black truck who won't stop following your car — and especially when at least one of you is a killer and there's a body in the trunk. Just to name a few reasons. But money is a powerful motivator. It is for everyone.
Restaurant:
Inlet Affairs
Menu:
Directions: