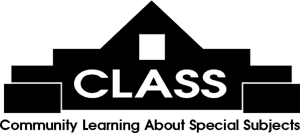 The Moveable Feast features literary luncheons with exciting authors at area restaurants on Fridays, 11 am - 1 pm, $30 each with a $5 cash rebate if the featured book is purchased.
Email
or call 843-235-9600 for more information.
Click here to register online!

Author:
Kreis Beall
Date/Time:
Friday 03/27/2020 at 11:00 AM
Book:
The Great Blue Hills of God
Synopsis:
From the Founder of Blackberry Farm, a story of enormous success, unfathomable loss, and discovering the true meaning of home. Born with the gift of hospitality, Kreis Beall helped create one of the nation's most renowned resort destinations, Blackberry Farm, in Tennessee's Smoky Mountain foothills. For decades, she was a fixture in the travel and entertaining world and frequently appeared in the pages of popular home and design magazines. But at the pinnacle of her success, Kreis faced a series of challenges that reframed her life, including a brain injury that permanently impaired her hearing and the conclusion of her thirty-six-year marriage to her best friend and business partner. Alone and uncertain as her world shifts and marriage ends, Kreis begins a new journey to find her faith and find God. After spending years on her beautiful exterior life and work, she begins the hardest undertaking of all: reclaiming and redesigning her interior life and soul. Kreis retreats to Blackberry Farm, moving into an unassuming, 300-square-foot shed with peeling paint on the exterior walls, "where I met myself for the first time." She examines what it takes to redefine life after deep loss and acknowledges, for the first time, often unbearable truths that existed beneath the beauty she had created.
Restaurant:
Pine Lakes Country Club, Myrtle Beach
Menu:
Directions: