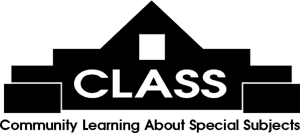 The Moveable Feast features literary luncheons with exciting authors at area restaurants on Fridays, 11 am - 1 pm, $30 each with a $5 cash rebate if the featured book is purchased.
Email
or call 843-235-9600 for more information.
Click here to register online!

Author:
Kimmery Martin - FULL!
Date/Time:
Friday 02/21/2020 at 11:00 AM
Book:
The Antidote for Everything
Synopsis:
In this whip-smart and timely novel from the acclaimed author of "The Queen of Hearts," two doctors travel a surprising path when they must choose between treating their patients and keeping their jobs. Georgia Brown's profession as a urologist requires her to interact with plenty of naked men, but her romantic prospects have fizzled. The most important person in her life is her friend Jonah Tsukada, a funny, empathetic family medicine doctor who works at the same hospital in Charleston, South Carolina and who has become as close as family to her. Just after Georgia leaves the country for a medical conference, Jonah shares startling news. The hospital is instructing doctors to stop providing medical care for transgender patients. Jonah, a gay man, is the first to be fired when he refuses to abandon his patients. Stunned by the predicament of her closest friend, Georgia's natural instinct is to fight alongside him. But when her attempts to address the situation result in incalculable harm, both Georgia and Jonah find themselves facing the loss of much more than their careers.
Restaurant:
Hot Fish Club, Murrells Inlet
Menu:
Directions: