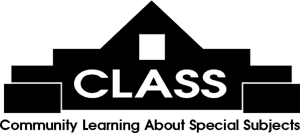 The Moveable Feast features literary luncheons with exciting authors at area restaurants on Fridays, 11 am - 1 pm, $30 each with a $5 cash rebate if the featured book is purchased.
Email
or call 843-235-9600 for more information.
Click here to register online!

Author:
Andrew Waters
Date/Time:
Friday 03/06/2020 at 11:00 AM
Book:
The Quaker and the Gamecock: Nathanael Greene, Thomas Sumter, and the Revolutionary War fo
Synopsis:
Waters tells the story of two wildly divergent leaders against the backdrop of the American Revolution's last gasp, the effort to extricate a British occupation force from the wild and lawless South Carolina frontier. For Greene, the campaign meant a last chance to prove his capabilities as a general, not just a talented administrator. For Sumter, it was a quest of personal revenge that showcased his innate understanding of the backcountry character. Both men needed the other to defeat the British, yet their forceful personalities, divergent leadership styles, and opposing objectives would clash again and again, a fascinating story of our nation's bloody birth that still influences our political culture.
Restaurant:
Hot Fish Club, Murrells Inlet
Menu:
Directions: