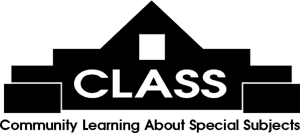 The Moveable Feast features literary luncheons with exciting authors at area restaurants on Fridays, 11 am - 1 pm, $30 each with a $5 cash rebate if the featured book is purchased.
Email
or call 843-235-9600 for more information.
Click here to register online!

Author:
Tommy Tomlinson
Date/Time:
Friday 02/07/2020 at 11:00 AM
Book:
The Elephant in the Room
Synopsis:
A well-established contributor to major magazines (Esquire, ESPN the Magazine, Sports Illustrated, Forbes, Garden & Gun, and many others) and a 23-year veteran reporter for the Charlotte Observer, this is Tommy Tomlinson's remarkably intimate and insightful memoir of his life as a fat man. When he was almost fifty years old, Tomlinson weighed an astonishing—and dangerous—460 pounds, at risk for heart disease, diabetes, and stroke, unable to climb a flight of stairs without having to catch his breath, or travel on an airplane without buying two seats. Raised in a family that loved food, he had been aware of the problem for years, seeing doctors and trying diets from the time he was a preteen. But nothing worked, and every time he tried to make a change, it didn't go the way he planned—in fact, he wasn't sure that he really wanted to change. Tomlinson chronicles his lifelong battle with weight in a voice that combines the urgency of Roxane Gay's "Hunger" with the intimacy of Rick Bragg's "All Over but the Shoutin'." He brings us along on a candid and sometimes brutal look at the everyday experience of being constantly aware of your size. Over the course of the book, he confronts these issues head-on and chronicles the practical steps he has to take—big and small—to lose weight by the end. Affecting and searingly honest, "The Elephant in the Room" is a powerful memoir that will resonate with anyone who has grappled with addiction, shame, or self-consciousness. It is also a literary triumph that will stay with readers long after the last page.
Restaurant:
Kimbel's, Wachesaw
Menu:
Directions: