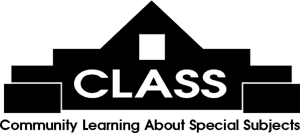 The Moveable Feast features literary luncheons with exciting authors at area restaurants on Fridays, 11 am - 1 pm, $30 each with a $5 cash rebate if the featured book is purchased.
Email
or call 843-235-9600 for more information.
Click here to register online!

Author:
Cat Warren
Date/Time:
Friday 12/13/2019 at 11:00 AM
Book:
What the Dog Knows
Synopsis:
Cat Warren is the 2013 New York Times bestselling author of "What the Dog Knows: Scent, Science, and the Amazing Ways Dogs Perceive the World." The book tells the story of learning to work with her impossible young shepherd as a cadaver dog to find the missing and dead. It won critical acclaim and was long listed for the PEN/E.O. Wilson Literary Science Writing Award. The Young Readers Edition of "What the Dog Knows" is just out and featured at this Moveable Feast, though both versions will be available. Cat grew up in the country in Oregon, worked as a newspaper journalist for many years across the United States, and now writes, teaches at North Carolina State University, and plays with dogs.
Restaurant:
Pawleys Plantation
Menu:
Directions: