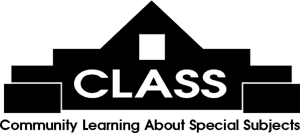 The Moveable Feast features literary luncheons with exciting authors at area restaurants on Fridays, 11 am - 1 pm, $30 each with a $5 cash rebate if the featured book is purchased.
Email
or call 843-235-9600 for more information.
Click here to register online!

Author:
Nathalie Dupree - FULL!
Date/Time:
Friday 12/06/2019 at 11:00 AM
Book:
Stories and Favorite Recipes
Synopsis:
Nathalie Dupree is a storyteller, and in celebration of her 80th birthday in December 2019, she shares her favorite culinary stories, which trace her journey from a budding cook for her college friends, though her years as a restaurant cook and cooking instructor. Her activist spirit, humor, feisty personality, and authoritative knowledge of cooking make this a must-have cookbook for everyone who has watched her on TV, read her articles in magazines and newspapers, or invoked her name in a conversation about Southern food. Nathalie Dupree is the best-selling author of 14 cookbooks, and host of more than 300 national and international cooking shows. She has been the president of the Atlanta chapter of the International Women's Forum, founder and past president of IACP (International Association of Culinary Professionals), founder and board member of Southern Foodways, and founder and co-president of two chapters of Les Dames d'Escoffier by whom she was awarded the honor of "Grande Dame." She was the founding president of the Charleston Wine and Food Festival. She was named the 2013 Woman of the Year from the French Master Chefs of America, and received Slow Food Charleston's 2016 Snail Award. Her books "New Southern Cooking" and "Mastering the Art of Southern Cooking" are on the 2017 Southern Living 100 best cookbooks of all-time list.
Restaurant:
Hot Fish Club, Murrells Inlet
Menu:
Directions: