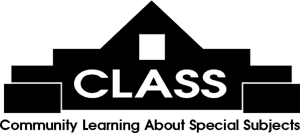 The Moveable Feast features literary luncheons with exciting authors at area restaurants on Fridays, 11 am - 1 pm, $30 each with a $5 cash rebate if the featured book is purchased.
Email
or call 843-235-9600 for more information.
Click here to register online!

Author:
Susan Boyer
Date/Time:
Tuesday 09/17/2019 at 11:00 AM
Book:
Lowcountry Boomerang
Synopsis:
Private investigators Liz Talbot and Nate Andrews are all set to enjoy some quality time on the beach. That's until they get the news about Darius. Darius DeAndre Baker, star of the hit TV show, Main Street USA, has had enough of the Hollywood highlife. After ten years of visiting everyone else's hometown, he returns to his own — Stella Maris, South Carolina. The moving trucks have barely unloaded when Trina Lynn Causby, Darius's high school girlfriend, turns up dead. The town reels as Darius is arrested. And we celebrate the 8th of Susan Boyer's delightful Lowcountry B's!
Restaurant:
Ocean One, Litchfield
Menu:
Directions: