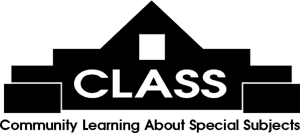 The Moveable Feast features literary luncheons with exciting authors at area restaurants on Fridays, 11 am - 1 pm, $30 each with a $5 cash rebate if the featured book is purchased.
Email
or call 843-235-9600 for more information.
Click here to register online!

Author:
Webb Hubbell
Date/Time:
Friday 09/13/2019 at 11:00 AM
Book:
The East End
Synopsis:
In his fifth Jack Patterson novel, attorney and author with "friends in high places" Webster Hubbell crafts another compelling legal thriller. At the request of his boyhood friend Sam Pagano, Jack returns to Little Rock where he's immediately abducted, beaten and lynched by men set on revenge. Though rescued near death, the hospital setting where Jack is recovering unveils a complicated attack on Arkansas health clinics for the poor, established and run (in opposition to Little Rock power brokers) by Sam's college sweetheart. "...a powerful, authentic thriller set in a real place, with a story about the real health care needs of people who can't afford it, and the real danger to good people when public corruption threatens the rule of law and respect for facts. It's a great read and an important warning." —Bill Clinton, 42nd President of the United States.
Restaurant:
Inlet Affairs
Menu:
Directions: