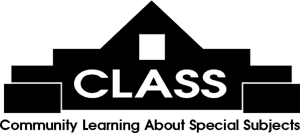 The Moveable Feast features literary luncheons with exciting authors at area restaurants on Fridays, 11 am - 1 pm, $30 each with a $5 cash rebate if the featured book is purchased.
Email
or call 843-235-9600 for more information.
Click here to register online!

Author:
Dana Ridenour
Date/Time:
Friday 08/16/2019 at 11:00 AM
Book:
Below the Radar
Synopsis:
FBI Special Agent Lexie Montgomery has been handed the most dangerous undercover assignment of her career: infiltrate a terrorist cell in a foreign country to locate and rescue a missing Dutch undercover operative. During the mission, a charismatic American extremist develops romantic feelings for Lexie. Believing they are of the same mind-set, he takes her to a remote terrorist training camp for indoctrination. While the Dutch Police and the FBI futilely search for her, events spiral out of control when the cell leader reveals his ruthless and brutal nature. With all ties to the outside world cut, Lexie realizes she must rely on her undercover training and skills in order to survive. Ridenour, herself a 20-year veteran of the FBI now retired in Murrells Inlet, was a proud member of the FBI's Evidence Response Team for the 9/11 World Trade Center attack, followed by undercover certification that sent her on a series of long-term, deep-cover cases focusing on domestic terrorism. Her first novel "Behind the Mask" swept the 2016 Royal Dragonfly Book Awards, winning Best Novel by a First Time Author, Best Fiction Novel, and the overall Grand Prize. Her second, "Beyond the Cabin," won the 2018 Royal Palm Literary Award for Best Thriller!
Restaurant:
Pawleys Plantation
Menu:
Directions: