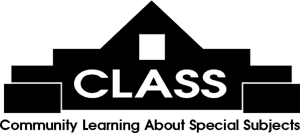 The Moveable Feast features literary luncheons with exciting authors at area restaurants on Fridays, 11 am - 1 pm, $30 each with a $5 cash rebate if the featured book is purchased.
Email
or call 843-235-9600 for more information.
Click here to register online!

Author:
Beatriz Williams - FULL!
Date/Time:
Friday 07/12/2019 at 11:00 AM
Book:
The Golden Hour
Synopsis:
The new novel from the New York Times bestselling author of "The Summer Wives" brings Second World War-era Nassau to incandescent life in this brilliantly original epic of espionage and human courage inside the court of the Duke and Duchess of Windsor. The Bahamas, 1941. Newly-widowed Leonora "Lulu" Randolph arrives in Nassau to investigate the Governor and his wife for a fashionable New York magazine. After all, American readers have an insatiable appetite for news of the Duke and Duchess of Windsor, that infamous couple whose love affair nearly brought the British monarchy to its knees five years earlier. What more compelling backdrop than a wartime Caribbean paradise, a colonial playground for kingpins of ill-gotten empires? Or so Lulu imagines. But as she infiltrates the Duke and Duchess's social circle, and the powerful cabal that controls the islands' political and financial affairs, she uncovers evidence that beneath the glister of Wallis and Edward's marriage lies an ugly — and even treasonous — reality. In fact, Windsor-era Nassau roils with spies, financial swindles, and racial tension, and in the middle of it all stands Benedict Thorpe: a scientist of charismatic charm and murky national loyalties. Inevitably, the willful and wounded Lulu falls in love.
Restaurant:
Kimbel's, Wachesaw
Menu:
Directions: