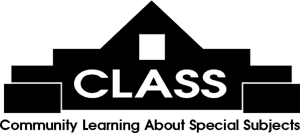 The Moveable Feast features literary luncheons with exciting authors at area restaurants on Fridays, 11 am - 1 pm, $30 each with a $5 cash rebate if the featured book is purchased.
Email
or call 843-235-9600 for more information.
Click here to register online!

Author:
Bill Noel
Date/Time:
Friday 04/05/2019 at 11:00 AM
Book:
Dark Horse and Joy
Synopsis:
Join one of our favorites for a twofer – the 14th and 15th installments in his Folly Beach Mystery series! In "Dark Horse," an accidental drug overdose is ruled the cause of the death of the daughter of Chris Landrum's neighbor. The young woman's father, a retired police detective, had accused Chris of murder days after he'd arrived on Folly Beach a decade ago, and they've butted heads frequently since then. So, why get involved and question the cause of death? Could it be because the daughter was dating Joel Hurt, a man on the path to unseating Chris's good friend, Brian Newman, as mayor of the small barrier-island? Then, "Joy" finds Chris and his friend Barbara Deanelli's search for shark teeth abruptly changes directions when they discover a woman at water's edge clinging to a surfboard. How she got there was a mystery—a mystery compounded when she doesn't remember her name, her past, or who abducted her and nearly sent her to her death in the mid-December waters off the coast of Folly Beach. Chris and a cadre of his quirky pals are determined to learn the woman's identity and what happened. Whoever said that retirement was to be a time of peace and relaxation never spent time with Chris and his friends.
Restaurant:
Kimbel's, Wachesaw
Menu:
Directions: