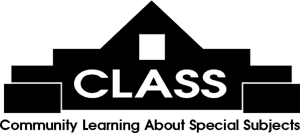 The Moveable Feast offers monthly luncheons featuring presenters on a broad range of cultural topics (music, art, drama, history, and some literature, mostly by local and CLASS-published authors). Each is individually priced. Email
[email protected]
or call 843-235-9600 for more information.
Click here to register online!

Author:
Annual Holiday Moveable Feast
Date/Time:
Tuesday 12/12/2023 at 11:00 AM
Book:
Annual Holiday Moveable Feast
Synopsis:
Continuing the "giving" tradition, CLASS and My Sister's Books will host a lovely luncheon around The Village House's holiday tree, loaded with literary giveaways. Our featured author is a surprise until her schedule can be confirmed, but you can anticipate a fine time with fine friends to celebrate the season and the conclusion of another fine year. Details to come!
Restaurant:
The Village House, Litchfield
Menu:
Directions:
13089 Ocean Hwy, Building E, Pawleys Island 29585