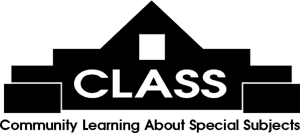 The Moveable Feast offers monthly luncheons featuring presenters on a broad range of cultural topics (music, art, drama, history, and some literature, mostly by local and CLASS-published authors). Each is individually priced. Email
[email protected]
or call 843-235-9600 for more information.
Click here to register online!

Author:
Katherine Howe
Date/Time:
Wednesday 12/06/2023 at 11:00 AM
Book:
A True Account: Hannah Masury's Sojourn Amongst the Pyrates, Written by Herself
Synopsis:
Boston-based historical fiction writer Katherine Howe is the acclaimed author of the New York Times bestsellers "The Physick Book of Deliverance Dane" and "The House of Velvet and Glass," and she was also the co-author with Anderson Cooper of the biographies "Vanderbilt," a #1 New York Times bestseller, and "Astor," coming this September. She served as editor of "The Penguin Book of Witches" and her fiction has been translated into more than 20 languages. This new release is a mystery adventure set in the Golden Age of Piracy, dually set in Boston and in Key West where a thrilling treasure hunt takes place. Since South Carolina also played a huge role in this time period of piracy, we're excited to bring her to our pirate cove in Murrells Inlet.
Restaurant:
Inlet Affairs
Menu:
Directions:
4024 US-17 Bus., Murrells Inlet 29576