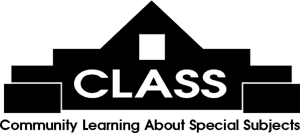 The Moveable Feast offers monthly luncheons featuring presenters on a broad range of cultural topics (music, art, drama, history, and some literature, mostly by local and CLASS-published authors). Each is individually priced. Email
[email protected]
or call 843-235-9600 for more information.
Click here to register online!

Author:
Linda Lovely
Date/Time:
Tuesday 11/28/2023 at 11:00 AM
Book:
A Killer APP
Synopsis:
Who knew our HOAs were a hotbed of conspiratorial, murderous, vengeful souls? It took an unlikely named writer, Linda Lovely, and her heroine Kylee Kane, a retired Coast Guard investigator who lives on a boat at the Downtown Beaufort Marina, to expose their diabolic behavior in her HOA Mystery series set in the South Carolina Lowcountry. The secretary for the Southeast chapter of Mystery Writers of America and member and former chapter president of Sisters in Crime, Lovely sets out to prove that deepfakes can be murder! Kane, a security consultant for Welch HOA Management, finds the first victim, Andy Fyke, crumpled at the bottom of a flight of stairs. Kylee suspects his fall's no accident and is tied to Andy's campaign to prohibit rentals in his Hilton Head Island community. Yet, Andy's obvious enemies have ironclad alibis. When another Lowcountry HOA retiree dies in a hit-and-run boat tragedy, Kylee begins to think the incidents are linked—even though the victims and their assailants have little in common. The link is the Chameleon, an Artificial Intelligence expert, who can create a deepfake of almost anyone—living or dead. Even more frightening is the Chameleon's ability to seek out disturbed souls and laser-focus their rage. A talent employed to compel subjects to act as surrogate assassins. When Kylee begins to pursue the Chameleon, the AI expert decides it's time to groom an assassin to permanently sideline Kylee.
Restaurant:
Pawleys Tap & Pour
Menu:
Directions:
13089 Ocean Hwy, Pawleys Island 29585