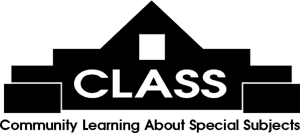 The Moveable Feast offers monthly luncheons featuring presenters on a broad range of cultural topics (music, art, drama, history, and some literature, mostly by local and CLASS-published authors). Each is individually priced. Email
[email protected]
or call 843-235-9600 for more information.
Click here to register online!

Author:
Mary Kay Zuravleff
Date/Time:
Tuesday 11/07/2023 at 11:00 AM
Book:
American Ending
Synopsis:
Yelena is the first American born to her Old Believer Russian Orthodox parents, who are building a life in a Pennsylvania Appalachian town. This town, in the first decades of the 20th century, is filled with Russian transplants and a new church with a dome. Here, boys quit grade school for the coal mines and girls are married off at fourteen. The young pair up, give birth to more babies than they can feed, and make shaky starts in their new world. However, Yelena craves a different path. Will she find her happy American ending or will a dreaded Russian ending be her fate? In this immersive novel, Zuravleff weaves Russian fairy tales and fables into a family saga within the storied American landscape. The challenges facing immigrants — and the fragility of citizenship — are just as unsettling and surprising today as they were 100 years ago. "American Ending" is a poignant reminder that everything that is happening in America has already happened. Mary Kay's three earlier novels were published by Farrar, Straus & Giroux. "Man Alive!" a Washington Post Notable Book, was praised by People magazine for its "impressive intelligence and sly humor" and is a popular book club selection. "The Bowl Is Already Broken," which begins with a Chinese bowl tumbling down the marble steps of a fictionalized Asian art museum on the National Mall, was inspired by her years as the senior editor of the Smithsonian's National Museum of Asian Art. The New York Times deemed that novel "a tart, affectionate satire of the museum world's bickering and scheming." And "The Frequency of Souls," winner of the Rosenthal Award from the American Academy of the Arts and the James Jones First Novel Award, was touted by the Chicago Tribune as "a beguiling and wildly inventive first novel." The founder of NoveltyDC, which offers manuscript consultations and private coaching, Mary Kay has taught writing at American University, Johns Hopkins University, and George Mason University, and she has written and edited extensively for the Smithsonian Institution. She was a co-founder of the DMV Women Writers, a previous DC-area Ambassador for the Authors Guild, and a Director Emeritus of the PEN/Faulkner Foundation. She lives in Washington, D.C., and has been a multi-year recipient of Artist Fellowships from the DC Commission on the Arts, including for 2022.
Restaurant:
The Village House, Litchfield
Menu:
Directions:
13089 Ocean Hwy, Building E, Pawleys Island 29585