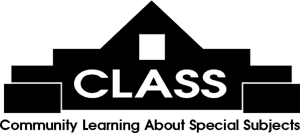 The Moveable Feast offers monthly luncheons featuring presenters on a broad range of cultural topics (music, art, drama, history, and some literature, mostly by local and CLASS-published authors). Each is individually priced. Email
[email protected]
or call 843-235-9600 for more information.
Click here to register online!

Author:
Seldon "Bud" Hill and Hampton Plantation Staff
Date/Time:
Tuesday 10/31/2023 at 11:00 AM
Book:
St. James Santee: Plantation Parish
Synopsis:
After 10 months of getting all the French accents correctly positioned in the long out-of-print but absolutely invaluable history of the "French Santee," this meticulously researched and highly readable work by Anne Baker Leland Bridges and Roy Williams III, both now deceased, has been reprinted by CLASS for the Friends of Hampton Plantation. Staff of Hampton Plantation and board members of the Friends, as well as Bud Hill, founder of The Village Museum in McClellanville, will explain the value of this seminal work. Spanning the history of the territory between Georgetown and Charleston from 1685-1925, the challenges of the English and the French Huguenots to settle and thrive as refugees from religious persecution is a riveting story as they struggled with climate, terrain, wars, and disease. So many names that grace the streets and buildings of Charleston, McClellanville, and Georgetown find their origins in the families who contributed, out of proportion to their numbers, to the heritage of freedom and prosperity our country enjoys to this day.
Restaurant:
Caffe Piccolo
Menu:
Directions:
(9428 Ocean Hwy, Pawleys Island, SC 29585)