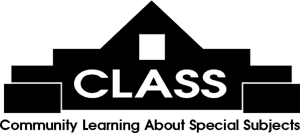 The Moveable Feast offers monthly luncheons featuring presenters on a broad range of cultural topics (music, art, drama, history, and some literature, mostly by local and CLASS-published authors). Each is individually priced. Email
[email protected]
or call 843-235-9600 for more information.
Click here to register online!

Author:
Kathryn Smith
Date/Time:
Thursday 10/26/2023 at 11:00 AM
Book:
Baptists & Bootlegger and Methodists & Moonshiners
Synopsis:
Giving B&Bs and M&Ms a whole new meaning! Author/historian Smith continues her fascination with the Thirties, following the success of "The Gatekeeper" and "Gertie"), with two fun and informative books on the era of the 18th Amendment. "Baptists & Bootleggers" came out during the pandemic and was Kathryn's first-person account of her travels researching the history of Southern rumrunners and moonshiners and the temperance movement crusaders that fought them. Not to discriminate among the religions, "Methodists & Moonshiners" carries on the prohibition expedition through the South ... with cocktail recipes!
Restaurant:
Inlet Affairs
Menu:
Directions:
(4024 US-17 Bus., Murrells Inlet, SC 29576)